10 New Xbox One Experience Tips
Things like Microsoft's New Xbox One Experience update don't come around too often. The free software upgrade could end up saving Microsoft's gaming efforts.
When the Xbox One arrived on store shelves in 2013, Microsoft was in the process of repairing the damage done to its reputation in games. Before launch, the company announced that the Xbox One would require users to install all games, but didn't provide the crucial details that buyers wanted to know. It compounded those issues with a $499 price tag that eclipsed the PS4's by $100. To make matters worse, it revealed that users would have to connect to its servers at least once a day to play their games. Also, the Xbox One's software was incredibly slow. It forced users to weave in and out of multiple apps to do something as simple as start a Party with their friends.
Read: Key Xbox One Backwards Compatibility Release Details
In short order, Microsoft addressed all of those issues. Before the 2013 launch, it dropped 24 hour check-ins for games, and it revealed that disc-based games wouldn't have to be completely installed. Since June of 2014, Microsoft has sold a cheaper $399 Xbox One bundle that doesn't include its Kinect sensor. The company also stopped requiring that users pay for Xbox Live before they could use entertainment apps, a big complaint of buyers for years.
Doing anything in the New Xbox One Experience is fast. The integrated Guide provides toggles for quickly changing settings that used to require diving into the Settings app. The part of the Xbox One software that users first see when they start their console provides quick access to games, video and the Xbox Store, all without diving into separate apps. A Community area makes it easier than ever to find out what's going on with Xbox Live friends.
The New Xbox One Experience arrives today for most users, and the software update fixes the last major launch issue for the Xbox One.  Here are some helpful hints and tips to get started with the new software update.
Keep Your Eye on the Bottom Square for Tips
Adding new features is great. So is telling people that those features are there. The software that ran on the Xbox One had tons of neat features and shortcuts. Finding those features was hard if you weren't following Microsoft's blogs or staying abreast of the latest news reports from the company.
A square in the far right of the New Xbox One Experience provides details and tips about popular features. Scattered throughout the interface are tips on how to use the Xbox One experience. Look for the Tips Tile  to enhance your experience with the software upgrade.
Check The My Games & Apps Area for Your Xbox 360 Games
Inside the New Xbox One Experience is Xbox One Backward Compatibility. The feature allows users to play Xbox 360 games that are approved by publishers on the Xbox One, complete with their game save. Any compatible Xbox 360 games that you purchased directly from Microsoft surface in the My Games & Apps area under games that are ready to install.
Read: Xbox One Backwards Compatibility Release Date Revealed
To be clear, disc games are compatible with the program too, you'll just need to insert the disc and download a compatible digital version.
Use The Triggers to Get to Your Pins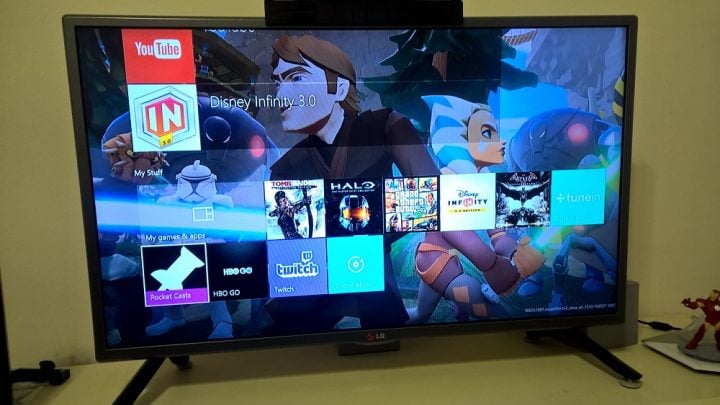 Speaking of the Tips Tile, when you first install the New Xbox One Experience, it reveals a shortcut to getting to Pins.
Microsoft moved Pins to the bottom of the Home area in this software update. To compensate for that, users can pull the right trigger on their Xbox One Wireless Controller to be immediately taken to Pins and a shortcut for My Games & Apps.
Glance at Your Battery Life in the New Xbox One Experience
The New Xbox One Experience has a battery meter and clock in the top-right corner of your screen. You no longer have to press the Xbox button to see how much battery life your controller has left.
Double Tap for The Guide in the New Xbox One Experience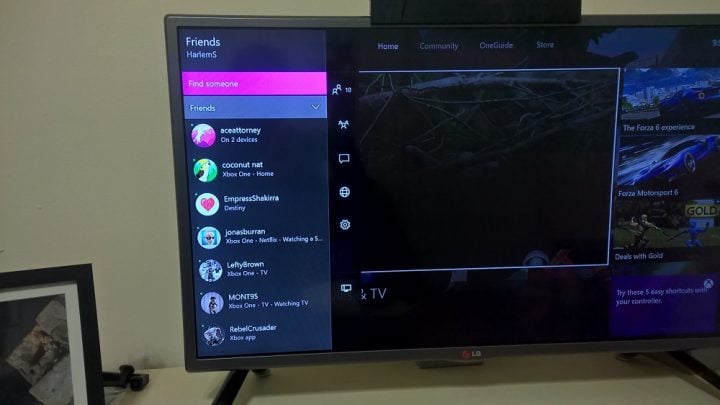 The Xbox Guide is the central place for looking at notifications, logging into your account and starting Parties. To do any of that, tap the glowing Xbox logo on your controller twice. The Xbox Guide will slide in from the left edge of your display.
Favorite Feeds in the OneGuide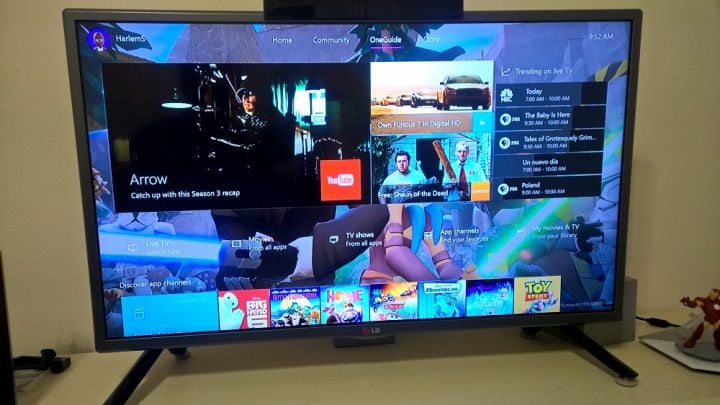 The OneGuide has always been available from anywhere in the Xbox One Experience. The area allows users to see the television shows that are currently airing and see what's trending on Twitter and Xbox Live. Entertainment apps have feeds that surface new or interesting content.
The OneGuide as we knew it is gone. In its place is the new OneGuide area, a centralized place for finding different video and trending content directly from the Xbox's core experience. The OneGuide lets users favorite feeds so that they stay in the OneGuide area for easy access.
Move Between Different Panes Quickly
Microsoft has mostly dropped the horizontal scrolling that made the Xbox One experience so painful. In its place is a navigation system very similar to what the Xbox 360 had. Apps and experiences with different pages show the name of each page along the top edge of your screen. To cycle through those different areas quickly, use the LB and RB buttons on your controller.
Download Xbox Accessories to Remap Your Controller
A new Xbox Accessories app allows anyone to remap their Xbox One Controller to do certain functions in their games. Download it from the Xbox Store. Next year, the app will let users reprogram buttons on the Xbox One Chat Pad, according to Microsoft.
Turn Off Kinect From the Xbox Guide
Having a Kinect for voice commands and voice chat is a beautiful thing. Sometimes, you don't want your Kinect on though. For example, having the sensor on when you don't want someone hearing what you're talking about with your spouse. There are tons of people who solve this problem by simply unplugging their Kinect or deep-diving into the sensor's Settings.
There's a quicker way to disable the sensor now. In the Xbox Guide, look for the Settings cog. Inside the Guide's Settings area is a toggle for disabling Kinect.
Look at Home for Quick Access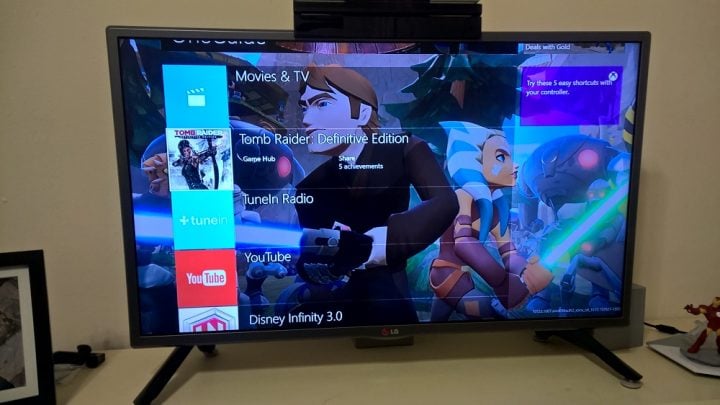 Game Hubs are terrific profile pages for every game available on Xbox Live. They provide a look at leaderboards, news straight from developers and a list of achievements. Previously, you had to navigate to a game's Store page or use the menu button to go to a title's Game Hub.
The New Xbox One Experience surfaces a link to Game Hubs on the Home screen if you've played it recently. Also available is a breakdown of the friends who are playing the game currently. Some entertainment apps provide deep links into their experience too.
Good luck with the New Xbox One Experience. Microsoft is rolling out the software update to Xbox One gradually. Everyone will be prompted to update by November 23rd. On November 23rd users who don't have the update won't be able to connect to Xbox Live.

This article may contain affiliate links. Click here for more details.