10 of The Best Windows Phone 8X Features
Though Nokia would argue otherwise, HTC's Windows Phone 8X is one of the most feature-rich devices to ever ship with Microsoft's mobile operating system. Some of these, like Live Tiles and a front-facing camera, are fairly straight forward.
Some of the other features are downright hidden to the naked eye. And combined with some of the customizations that HTC ships on its Windows Phone 8 devices, you could end up stumbling across something that changes the way you use your device.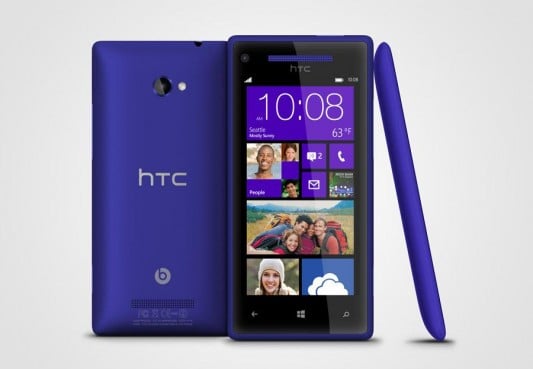 Here are some of the best kept secret features available to those using the Windows Phone 8X.
Attentive Phone
Not every Windows Phone offers the ability to flip your phone over to mute its ringer. But if you've owned other Windows smartphones that have the feature you quickly come to love it. Fortunately, Attentive Phone is baked into the 8X's firmware, allowing for these features plus the always handy "Quiet ring on pickup".
To access Attentive Phone's settings just head on over to 'system' inside your 8X's settings menu.
Internal Amp
Many users assume that the Beats by Dre logo on the 8X refers to its internal speaker, however it's really there to commemorate the hardware amplifier built into the phone's stereo headset jack. With that amp, studio quality headphones can be used with the device, distortion free.
Never Lock
Windows Phone 7 and Windows Phone 8 don't actually allow you to disable screen locking; most devices with Microsoft's mobile operating system ship with options for 1 minute, 5 minute and 10 minute increments. Starting with the latest firmware updates that accompanied the Windows Phone 8 "Portico" update, HTC has added the ability to never turn off its screen. Those who love to switch songs in their cars using the on-screen swipe gestures should be dancing in the streets.
Wireless charging
Though every Windows Phone 8X user won't get to experience the magic of charging your device without the need to plug anything in, some users of the device get to enjoy all kinds of wireless fun. Using any QI certified charger, like the recently announced LG WCP-300, with the Windows Phone 8X on Verizon, means that just dropping your phone on a charging pad saves you the trouble of ever having to pick up a micro-USB cable ever again.
Again, this is a Verizon exclusive, so Windows Phone 8X users on other carriers will still need to plug in their device manually.
Staying within your Data Limit
Just as wireless charging is exclusive to Verizon users of the Windows Phone 8X, so is a new area for managing your data usage without a carrier-purposed application. 'Data Sense' asks you for information about your wireless data package, like the day you are regularly billed by your carrier and your monthly data allowance. The app then uses that data to ensure that you never go over your data limit by alerting you when you're approaching your caps via a notification and a Live Tile. A comprehensive breakdown of what apps are responsible for most of your data traffic is also included.
Flashlight
Using HTC's exclusive "Flashlight" app, you can use the device's built in LED as a de-facto emergency light source.
Multitasking using the back button
Looking to copy and paste information from one application to another, or to just quickly switch between apps you already have open? Windows Phone 8, as does all Windows Phone devices, has a multitasking area that is activated by holding down your 8X's 'back' button. From there you can quickly move between applications to complete tasks like copying the URL from an email you just opened to a Twitter client of your choice.
Bing it
Microsoft's Bing search engine has been on a slow but steady improvement trajectory for some time. Now, Windows Phone 8X users can get find the latest in movies in theaters, top headlines, local deals, popular web videos and events happening around their physical location by just swiping right or left after hitting the 'search' button on your device. You'd be surprised at the amount of people who never notice all of this information in one place on their device.
Integrated Speech with apps
It's extremely cool to have a phone that can interpret voice commands, it's even cooler for developers to be able to add that functionality to the apps you're using daily. By holding down on the Windows button on your Windows Phone 8X and swiping over to "apps" you can get a list of all the applications installed on your phone that have optional voice commands. These apps will then read whatever you've requested. For example the command "TVShow… open calendar" will open the application and read any shows coming on tonight back to you.

Tap to Share
While no current Windows Phone 8X device supports wireless payment systems, the Windows Phone 8X can use its built in NFC or near field communications chip to automatically pair with other devices to quickly share photos, and videos. To turn on NFC, head over to 'settings' and hit 'tap+send.'