10 Reasons Why You'll Love the LG G4
A new LG G4 Pro and Samsung's big Galaxy Note 5 are coming later this year, not to mention a new iPhone 6s Plus, but that doesn't mean the new LG G4 isn't a smartphone worth considering. In fact, there are multiple reasons we think all users will love the LG G4.
Back on April 28th the all-new LG G4 was announced live on stage in New York City with a few highlights being the genuine handmade leather design and its impressive camera, but that isn't all the smartphone has to offer. It eventually hit all major US carriers during the first week of June, and has been a popular device since.
Read: 80 Best LG G4 Apps
The new LG G4 replaced last years model by delivering improvements across the board, a great new interface built on Android 5.1 Lollipop, and more. Now that we've seen countless LG G4 deals and the summer is winding down, here are some reasons we think the G4 is worth buying, and why potential users will love it.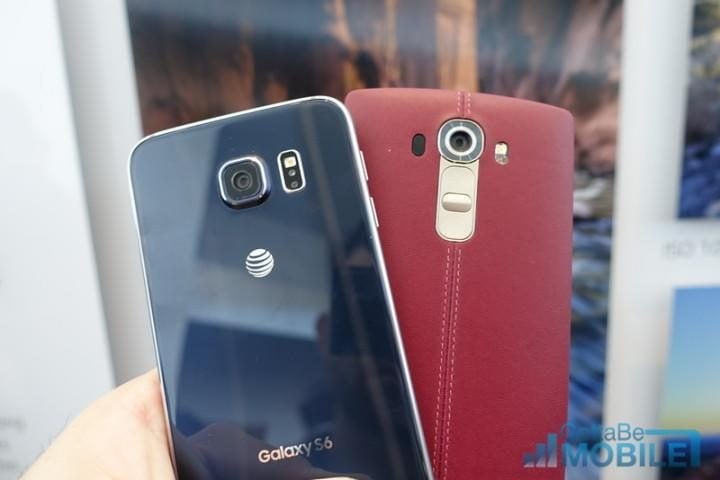 At the moment there are plenty of excellent smartphones available, and more are on the way. The Galaxy S6 and Galaxy S6 Edge are great, a new Galaxy Note 5 is rumored for August, and Motorola has at least one or two new flagship phones in the works for 2015 as well.
We still have over a week before Motorola announces its offerings, and Samsung's Note 5 is only a rumor for now, and typically doesn't get announced until September. And while it may be worth waiting for it to arrive, those who need a device now will absolutely love the LG G4.
After spending over two months with the LG G4, both the regular model and a genuine black leather AT&T LG G4, here's a few things I love about the phone that others will love as well.
Great Battery Life
The LG G4 comes with a large 5.5-inch Quad-HD display, but thanks to the latest Android 5.1 Lollipop and an efficient 6-core processor, it gets amazingly great battery life. It draws slightly less power than some flagship 8-core devices, yet still has a large 3,000 mAh battery. That's bigger than the HTC One M9, the Galaxy S6, and the Moto X. 
What all this means is you get excellent performance, a big and bright display, tons of power, but won't need to worry about running out of battery halfway through the day. For more details check out our full LG G4 Review.

This article may contain affiliate links. Click here for more details.