10 Things to Know About the iPhone 4s iOS 8.4 Update
Last week, Apple trotted out a brand new iPhone 4s iOS 8.4 update that delivers Apple Music and bug fixes to owners of the aging former flagship. Now that we're a week removed from the update, we want to take a look at the most important things you need to know about the iPhone 4s iOS 8.4 update.
iPhone 4s users have taken a long road to get to iOS 8.4. This is a phone that's been out since 2011 and it's a phone that's received countless iOS updates. iOS 8.4 is the latest and it's a big one for a phone that's still in Apple's plans for 2015 and beyond.
iOS 8.4 is expected to be the last major update to the iOS 8 platform before Apple's switches gears and releases its brand new iOS 9 operating system. iOS 8.4 was first confirmed back in April though the key details were announced until WWDC and the last week of June, shortly before Apple released the update to iOS 8 users around the world.
On June 30th, Apple pushed the iPhone 4s iOS 8.4 update live alongside several other iOS 8.4 updates for iOS 8 capable devices. In the week since the update's release, we've seen a number of new details emerge for the iPhone 4s. These are details that every iPhone 4s needs to know about as we push away from the iOS 8.4 release date.
We've been keeping tabs on the update's performance and we've also been providing some solid resources to those that are thinking about installing the iOS 8.4 update. With that in mind, here's everything you need to know about the iPhone 4s iOS 8.4 update right now and moving forward.
iPhone 4s iOS 8.4 Reviews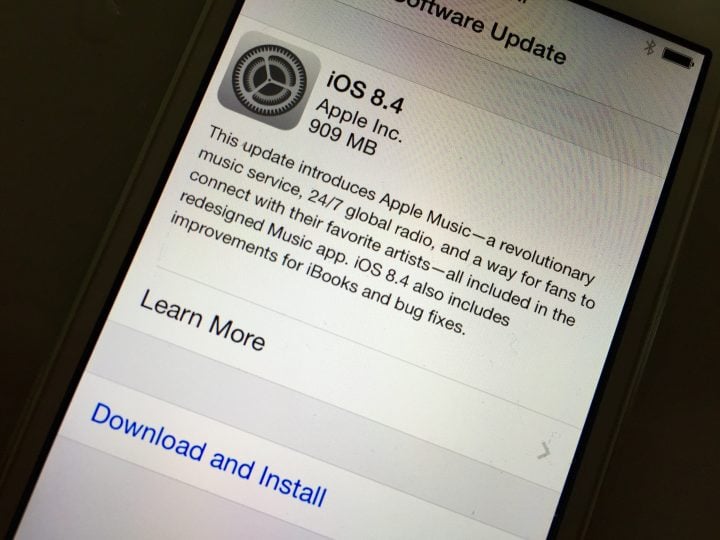 Shortly after the iOS 8.4 release for iPhone 4s, we gathered up inital feedback from owners who applied the update the second it arrived. Feeling about the update were mixed though the majority of feedback we saw was positive.
It has been a week since the iPhone 4s iOS 8.4 update's release and we're seeing some iPhone 4s users provide more clarity. iPhone 4s users are claiming that key features like Apple Music are working perfectly. We've heard from a few other users who claim that their device is holding up well in key areas like battery life, connectivity and speed.
There are also some users who say that they've seen a drop in performance after installing the iOS 8.4 update though we should point out that those complaints aren't very loud and the issues appear to be isolated.
We do not have an iPhone 4s running iOS 8.4 in-house which means that you'll need to rely on others for feedback about the update. YouTube has several videos focused on the update's performance. Apple's discussion forums provide insight into the pros and cons of the update. And we've seen several people post feedback on social media sites like Twitter.
Poke around on those sites for quick reviews and feedback if you're still not certain you want to install the software.

As an Amazon Associate I earn from qualifying purchases.