Mophie LG G4 Juice Case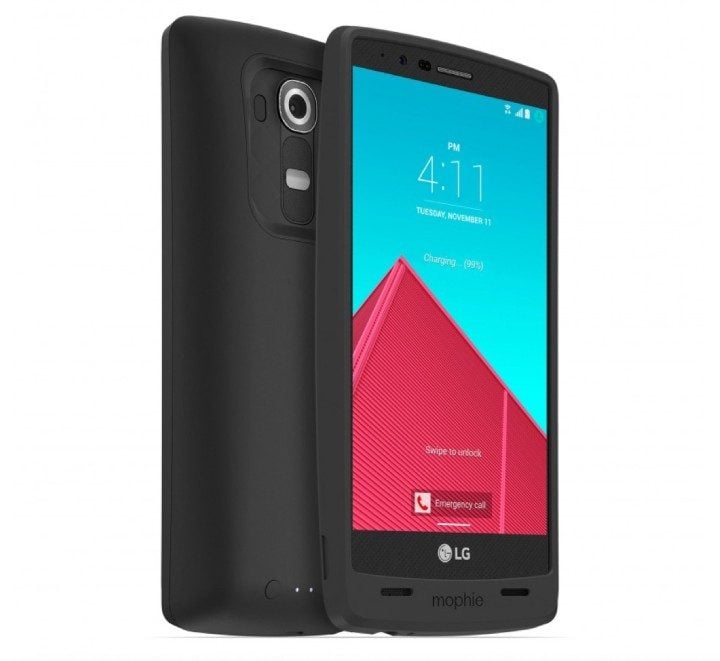 Mophie, an industry leading name in cases and extended battery cases, has a brand new and rather impressive looking case with a built-in battery coming soon. The Mophie Juice Pack Case offers full device protection, and more than double the battery life at the same time.
The Mophie is our most expensive case in this list, as it protects the phone, aims the speakers forward to give the device better sound with front facing speakers, but also has a built-in 3,450 mAh battery. Meaning users get great battery life with the G4's 3,000 mAh battery, then more than double that with the additional 3,450 mAh inside the Mophie case. This should deliver nearly 3-4 days of use on a single charge.
Pre-orders are available now, but sadly their site says it won't ship until late June. Meaning potential buyers have about a month they'll need to wait.

As an Amazon Associate I earn from qualifying purchases.