11 Exciting Features Coming in the Anniversary Xbox One Update
With last fall's New Xbox One Experience update, Microsoft moved the Xbox One to Windows 10. The company plans to treat the Xbox One like just any other Windows hardware device that it makes going forward, putting it on the same software update schedule as the Surface Pro, for example. The first test of Microsoft's new updating abilities will be the Anniversary Xbox One Update that's due out this summer and another large update the company revealed at E3 2016 that's coming this fall.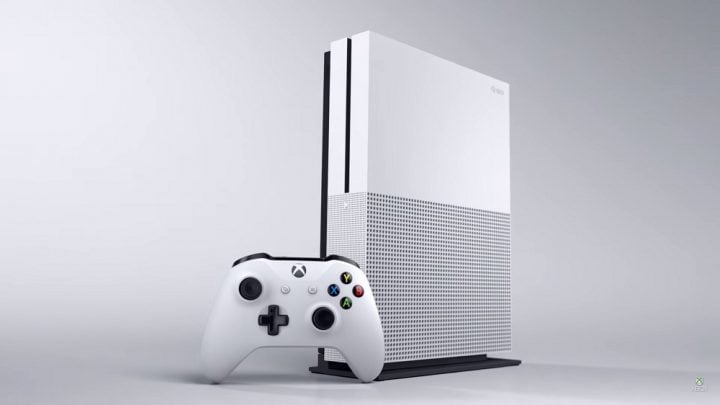 Read: Xbox One Review – Early 2016
The Anniversary Xbox One Update itself packs quality of life improvements for Xbox One owners. It reimagines the My Games and Apps menu and makes it easier to get to titles. There's new options for choosing the language that you want instead of the language that Microsoft deems essential in your specific region. A new store makes it easier than ever to purchase new games and even apps, Microsoft says.
Here's a rundown of all the new features coming in the Anniversary Xbox One Update that Microsoft discussed earlier this year. According to the company, all will be available by year's end.
Background Music
Once the update arrives, Xbox One owners will be able to listen to music while they're playing a game or watching video, with no user interface elements or secondary apps taking up a part of the screen.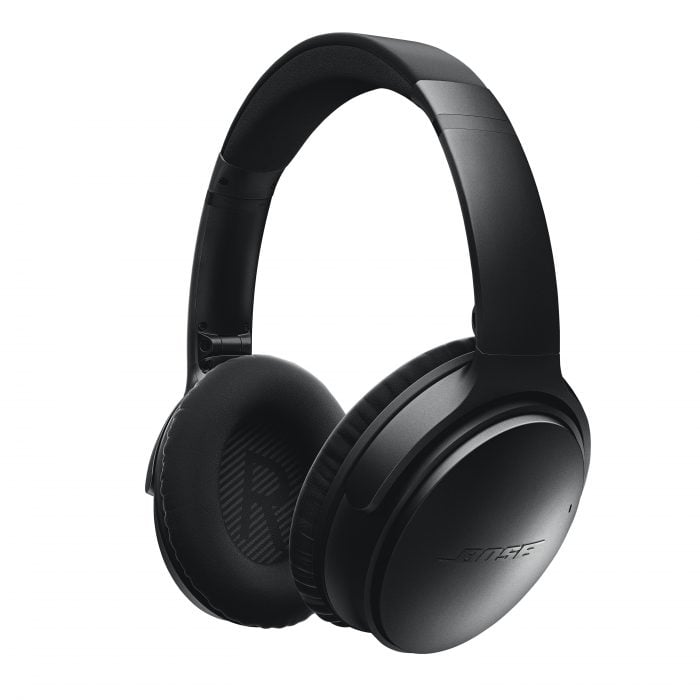 This is a huge change from the way audio works on Xbox One today. The console basically has no concept of background music playback at all. Listening to music requires that users open the media player or Groove Music app and snap it to the side of their screen along with their game. Close the snapped app and they lose the music they were listening to.
Microsoft didn't say if only Groove Music would support the feature, leading many to conclude that it'll be a background system that all developers can add to their apps.
Language Independence
One of the biggest complaints about the way the Xbox One has worked since launch is Microsoft's stringent behind the scenes requirements for languages and regions. Starting with this summer's Xbox One Update, Microsoft will let users choose what language that they want.
Xbox Live Clubs
Microsoft is giving users the opportunity to create their own Xbox Live Clubs beginning this fall. The clubs will allow like-minded gamers to form their own digital communities over Xbox Live. These clubs even have dedicated chat rooms. Microsoft says that Xbox Live Clubs will reach across Xbox One and Xbox on Windows 10 when they launch sometime in the fall following the Anniversary Xbox One Update.
New Store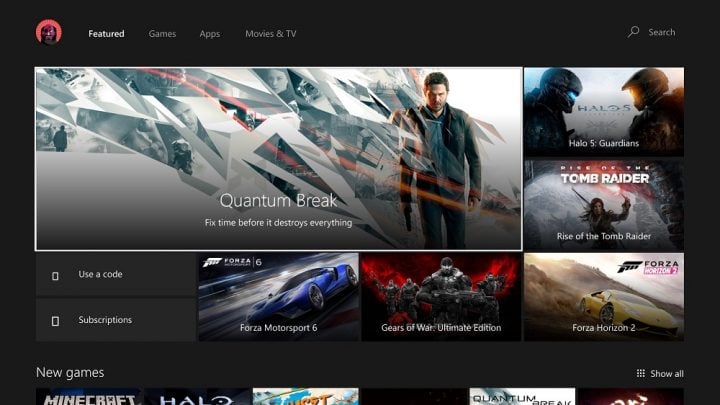 Many of the Xbox One's features have lived up to expectations, but the Xbox Store hasn't. The Xbox Store, as it exists today, is abysmal. It supports game bundles and season passes. What it doesn't support is an easy browsing experience. There are multiple versions of digital games crowding the Coming Soon section. Large parts of it seem hastily put together.
Microsoft plans to remedy this with the Anniversary Xbox One Update. All of the games, subscriptions and bundles that are available in the Xbox Store today will move there. This new store will give everyone a single place to purchase content from any Windows device. That content is on their console waiting for them when they get home.
Refreshed Collection View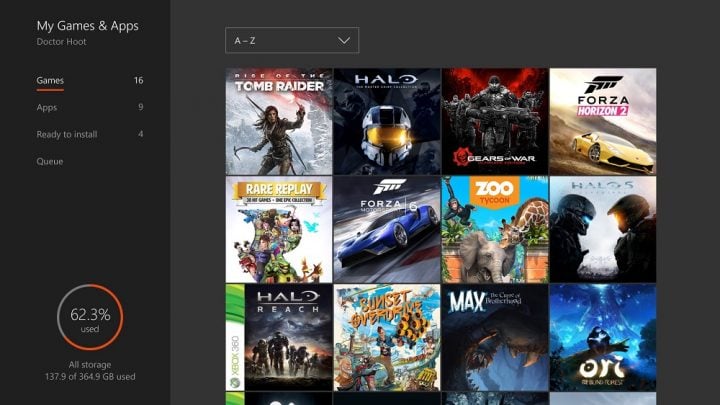 The My Games & Apps area gets a total revamp this summer, with selectable tile sizes and downloading statistics that let you gauge how quickly something is downloading to your console. Microsoft has moved the button for My Games & Apps to the top of the Xbox One home screen.
Delayed Pre-Orders
It used to be that when you purchased a digital pre-order, Xbox Live would bill you immediately. With the Xbox One Anniversary Xbox One Update, Microsoft is ditching this scheme in favor of being a little more wallet friendly.
Digital pre-orders on Xbox Live are now billed roughly 10 days from when they launch, even when a user pre-orders before then. If it's within the 10-day limit, gamers are billed immediately. This feature arrives this summer.
Xbox Live Arena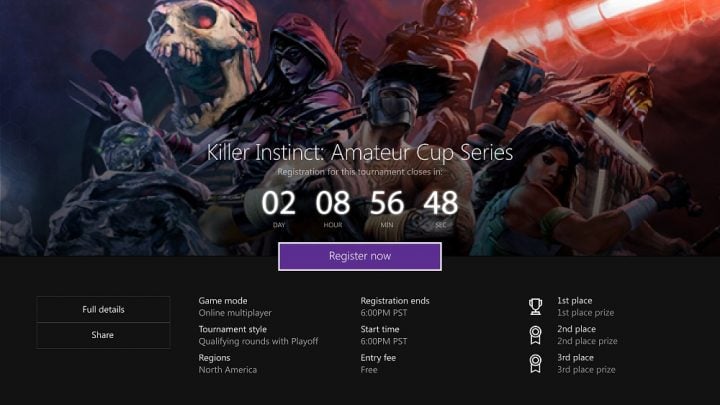 Xbox Live Arena is Microsoft taking bold steps to embrace eSports. The company is working together with the ESL and other major leagues to make participating in eSports championships straight forward. Arena will support digital registrations and more. This is another feature debuting this fall.
Windows Store Apps Created by Developers
Going hand-in-hand with this Windows Store bundle are Windows Store apps. BUILD 2016, the conference Microsoft announced some of these new features at, is all about giving developers the tools that they need to create apps and services for Microsoft's platforms.
The Xbox One has always offered applications, but Microsoft has been very, very slow to deliver any kind of innovation in that area. That's despite competition from the Apple TV, Roku and more. Microsoft works behind-the-scenes with its partners to provide apps for the console today. There's not really an app store as much as there is a collection of apps that Microsoft has worked with large companies to produce.
Along with bringing games to the Windows Store, Microsoft plans to open the Xbox One up to app developers. Any individual or company will be able to create an app and submit it to the Windows Store for approval. If accepted, users will get to download that game or app onto their console.
Xbox Live Looking for Group
Another dedicated social feature coming this fall, Looking for Group will allow Xbox Live users to telegraph their intent to play a game through Xbox Live Game Hubs or an Xbox Live Club. Those that send out the LFG notification can be specific about what content they'd like to play, even setting up requirements for participating.
Cortana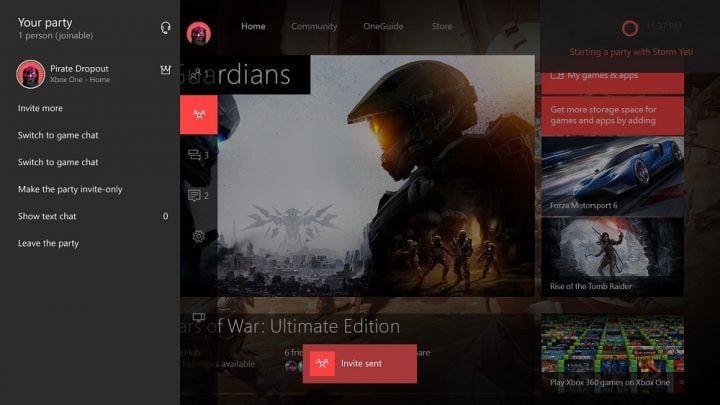 If there's one thing Microsoft has talked about more than bringing background audio to the Xbox One it's Cortana, the digital personal assistant. Cortana debuted on Windows Phone years ago. She spread to notebooks, desktops and tablets with Windows 10 last year. She was also scheduled to make a debut on Xbox One last year.
Unfortunately, that debut never came. Instead, Microsoft held off on releasing the personal assistant, taking her out of the New Xbox One Experience. Now the company says that she will make it in time for the Anniversary Xbox One Update. How exactly she'll be the greatest "gaming assistant" remains a bit unclear at this point. Microsoft says it'll have more to share about Cortana and how she'll work at E3 2016.
Xbox Dev Mode
Lastly, Microsoft delivered on a feature it's promised users for years. The [email protected] Program lets smaller developers deliver games to the Xbox ecosystem without having to partner with a publisher. To back up that promise, Microsoft revealed years ago that it wanted to let everyone turn their Xbox One – even those purchased in a store – into a development kit that users could test their apps and games on.
Anyone signed up for the Windows Developer Program now gets access to the new Dev Mode and tools to create their own games and apps on Xbox One. This way, developers will have their apps ready when the Xbox One moves to the Windows Store later this year.
The Anniversary Xbox One Update and every software update for Xbox One is absolutely free.