12 Microsoft Groove Music Tips & Tricks
Before Spotify was big and Apple Music locked down the latest Drake albums, there was Microsoft on its own trying to establish subscription music services. The company's original Zune software and services pioneered paying one monthly price for access to an entire catalog. They rethought how sharing music should work in the digital age. Zune died a painful death, but some of its spirit lives on in Microsoft Groove Music, a successor to the software that officially replaced Zune in 2012.
Groove Music comes baked into every free Windows 10 upgrade for a notebook, desktop, tablet or smartphone. On the platforms that it's not baked into, Groove Music is a downloadable app. Xbox One, iPhone and Android users can all get access to their Groove Music subscription away from Microsoft's platforms.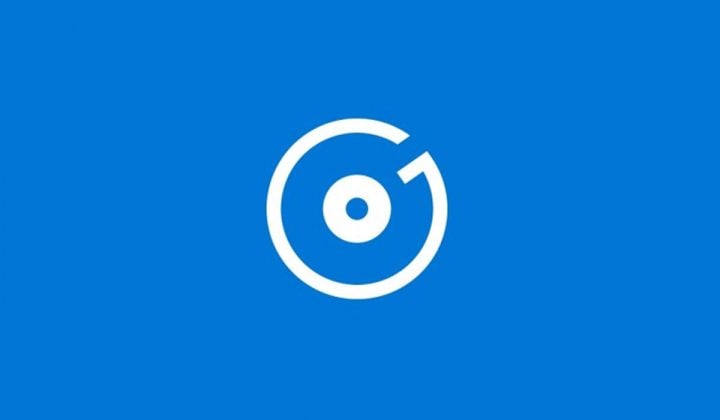 Here are some quick Groove Music tips and tricks for a better experience with Microsoft's subscription music service and the new default music app for Windows 10.
Use the Web for Streaming Online
When you're away from your PC, head to Microsoft's Groove Music website to get access to your cloud collection. It's great when you have access to a web browser, but don't want to go installing things on someone else's PC.
Transfer Playlists from Spotify to Groove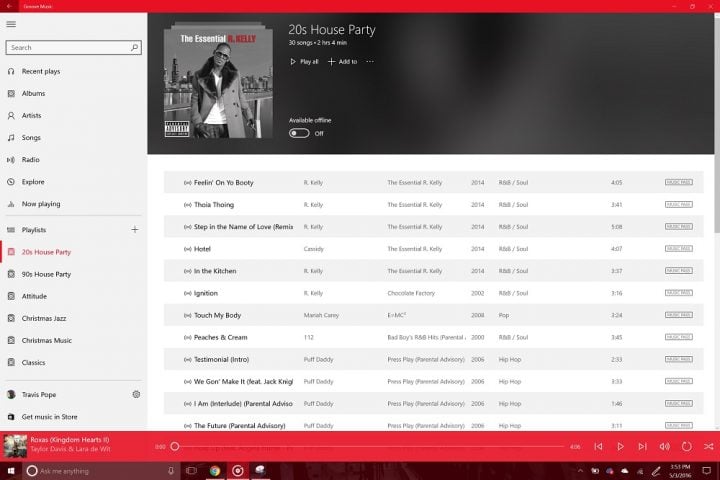 Groove Music rival has Spotify has years of custom-made playlists for every occasion. If you already have Groove, you can borrow the Spotify playlists that you enjoy without having to recreate them by hand. Soundiiz allows you to transfer playlists between multiple music services.
Groove Music for Windows 10 has a iTunes playlist importer built-in.
Refreshing Your Line-Up
Sometimes you'll feel like your Groove Music Pass subscription just doesn't have enough of the things you currently like. There's a nuclear option built-into Groove for Windows that allows you to get rid of all the subscription files associated with your Microsoft Account. It's in the Settings area. After doing this, you can rebuild your collection from scratch.
Turn Off Metadata Services
If your library has MP3s, you may notice that some of their artwork and artist information changes overtime. This is because Groove Music uses a built-in engine to match songs with metadata. If you find that this service is screwing up your collection, turn it off in the Settings area.
Filter Files in Groove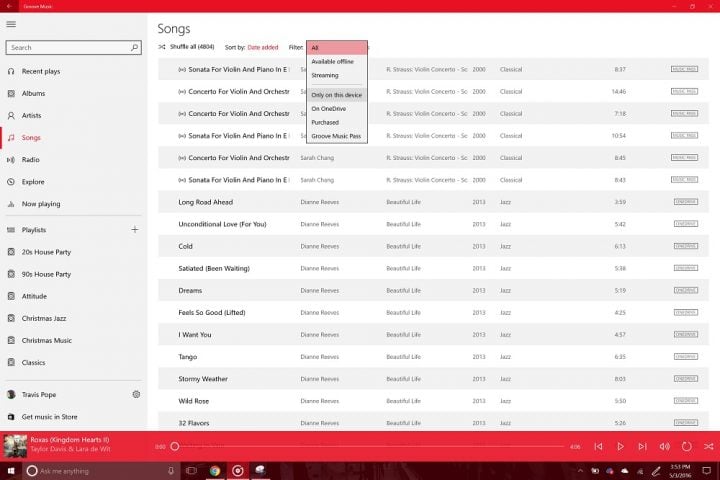 Say that you want to only listen to the music that you already own, or songs that are stored locally on Windows 10 devices. You can do that by tapping on the Refine option on devices running Windows 10 or the Filter option on the iPhone and Android apps.
You Don't Need a Pass to Use Groove
Many people assume that you need a Groove Music Pass subscription to use the Groove apps. That's not true at all. The clients on Windows, iPhone and Android work perfectly fine without a subscription pass. They just load content stored on OneDrive if there's no pass to stream with.
For Music Discovery, Start a Radio Station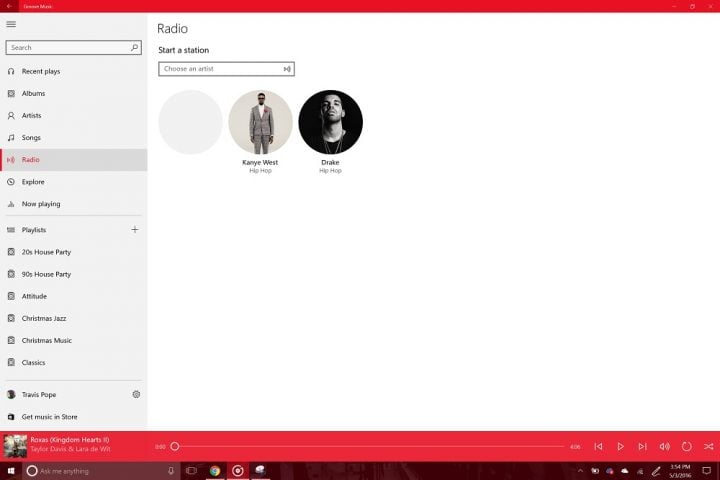 Groove Music doesn't exactly offer a lot of music discovery. In fact, there's only two ways to discover something interesting now: coming across it in the Explore section or creating a Radio station.
In the Windows 10 versions, right-click or tap and hold on any song, album or artist to get an option for creating a Radio station inspired by that song.
Avoid Groove on Android and iOS If You Can
Groove for iPhone and Android is there so that users can take their subscriptions with them. That being said, neither are very good. For one, their interfaces are ancient. Second, they're missing features that are available in the Windows versions. Really, Groove Music has the unusual distinction of being the only Microsoft service that is miles better on Windows than on another mobile platform.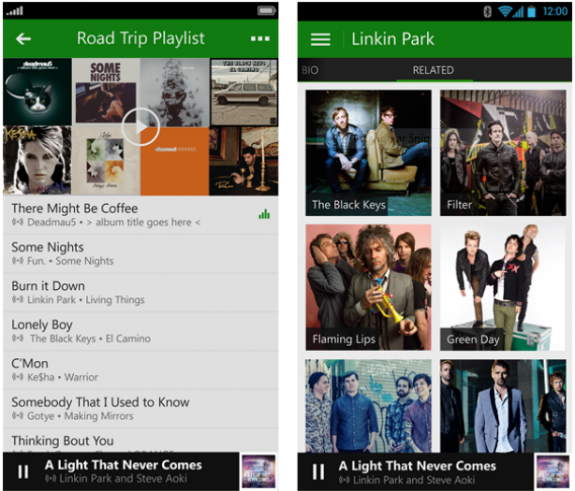 The apps stream music mostly fine, but look and behave strangely – even compared to other media apps on each platform. Use the apps if you must, but avoid them if you're into browsing the subscription service for the latest artists. The Explore tab is completing missing from these versions of Groove.
On Windows 10 Right-Click for Recently Played
On Windows 10, you can right-click on the Groove Music icon in your taskbar for a quick list of songs that you've recently played. It'll save you from having to dive directly into the app to find what you want.
Groove Music and OneDrive Work Well Together
If you sign up for a Groove Music subscription, you get 100GB of OneDrive storage absolutely free. That's because the Groove clients can play music stored in OneDrive's Music folder seamlessly. You don't even need a Groove Music pass to get this streaming working.
Xbox One Has Music Videos
On the Xbox 360 and Xbox One, you can watch the latest music videos in high-definition. Go to Groove Music and begin streaming any playlist. The app will ask you if you'd like to stream music videos for every song in that playlist that has one.
Music Sales & Playlists in the Windows Store
Strangely enough, most of the curation that gets done for Groove Music, doesn't actually surface in the Groove Music app itself. Instead, it's all in the Windows Store, the app that Groove Music sends you to when you want to pay for music outright. Look there for special themed collections and artist spotlights.
Good luck with Groove Music and your Music Pass subscription.

As an Amazon Associate I earn from qualifying purchases.