128GB iPhone 6 May Only Come to 5.5-Inch Model
iPhone users have been wanting a 128GB version for quite a while, ever since Apple first introduced the fourth-generation iPad with 128GB. However, a 128GB iPhone might just be around the corner if a new rumor is correct.
It's already been rumored that Apple might skip a 16GB iPhone 6 and only offer 32GB and 64GB variants, but a new rumor suggests that the 5.5-inch iPhone 6 will offer a 128GB storage option, and the 4.7-inch model will only offer either a 32GB or 64GB option.
This rumor comes from Chinese website Wei Feng, and it claims that a 128GB iPhone 6 is coming this fall, but will only be available for the 5.5-inch version.
It's said that the 128GB exclusive on the 5.5-inch model would help differentiate the 4.7-inch and 5.5-inch models even more, considering that the only difference that we've seen so far between the two is screen size.
If this turns out to be true, the 5.5-inch iPhone 6 will get its three storage size tiers, but the 4.7-inch model will be stuck with only two size options, which isn't what Apple typically has been doing recently. It would certainly make sense for Apple to get rid of the 16GB option for the iPad and just go with 32GB, 64GB and 128GB, but we think the iPhone is a device that still needs a 16GB option in order for the company to offer an inexpensive subsidized device for budget-minded consumers.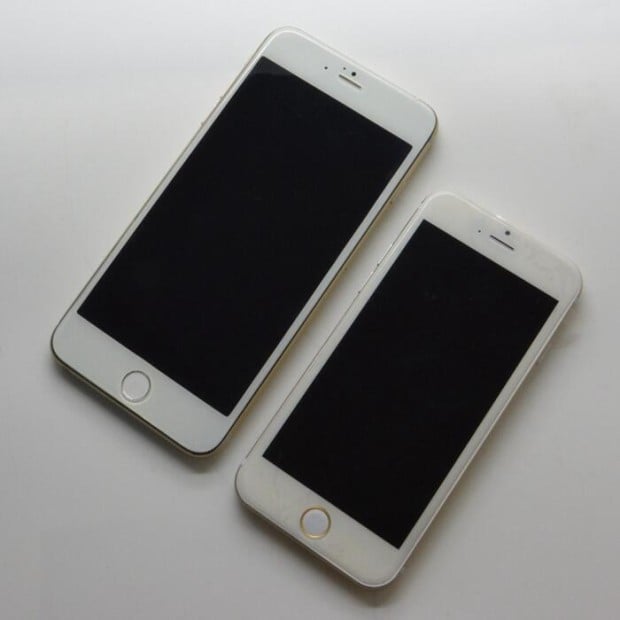 Essentially, a 128GB iPhone 6 would be the end-all model for many users, officially making extra storage accessories obsolete. Of course, the price of a 128GB iPhone 6 will be something that many users will take into account, as it certainly won't be cheap by any means, but if users need that kind of storage, the extra price will most likely be worth it.
It's been reported multiple times already that the iPhone 6 is expected to launch on September 19, which is a Friday. If you remember, the iPhone 5s also launched on a Friday last year, and Apple is very consistent on its release timeline every year for its product releases.
The new device will also see a complete design overhaul, ditching the squared-off edges for a more rounded design that's much similar to the iPad Air and iPad mini, making the entire iOS device lineup uniform as far as design is concerned.
Aside from a larger screen and new design, the iPhone 6 is expected to come with an all-new processor (most likely the Apple A8), possibly more RAM, a better camera, and an improved Touch ID fingerprint sensor. The hardware of Touch ID is expected to receive a bit of an overhaul and will be more durable than the first-generation Touch ID sensors.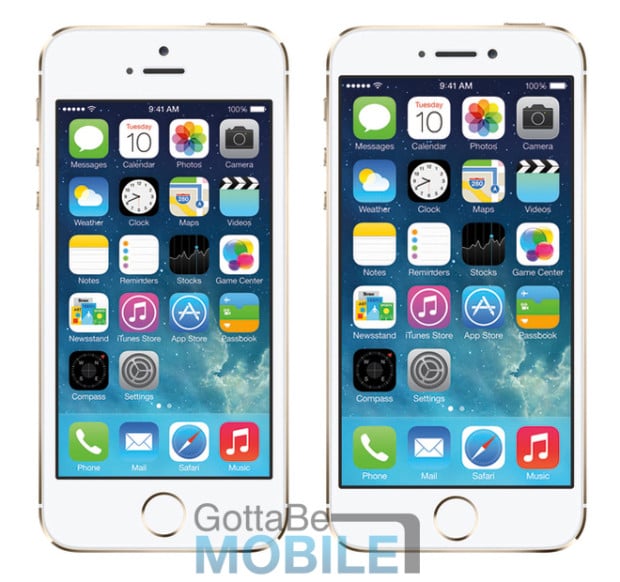 On top of the larger screen, however, it's said that the iPhone 6 will also come with a higher resolution display, with 1704×960 being the agreed-upon resolution, which is a big step up from the iPhone 5s's 1136×640 screen and will even have a higher pixel density than past models.
If you're thinking about upgrading to the iPhone 5s right now, you may want to give it more thought. If you have an iPhone 5 or even an iPhone 4s, then you can definitely wait for the iPhone 6 to come out before upgrading; the iPhone 4s is still a capable smartphone considering how old it is, and if you're just a casual user, you'll probably benefit more from an upgrade to the iPhone 6 rather than the iPhone 5s due to the larger jump in performance (casual users don't tend to notice small improvements as much as power users).
However, if you're rocking an older phone — like the iPhone 4 or even an Android device like the Samsung Galaxy S II, you'll most likely be perfectly happy by upgrading to the iPhone 5s right now, as you probably don't actively care about when a new smartphone comes out, as most casual users are.
The choice is ultimately up to you, though, but if it was our call, a few months go by very quickly, and the iPhone 6 will be here before you know it, so no matter what smartphone you currently have, we'd wait until the iPhone 6 releases in order to get a better understanding of what smartphone you should upgrade to.

This article may contain affiliate links. Click here for more details.