128GB iPhone 6 Release Rumors Heating Up
The iPhone 6 is just days away from getting announced, but that doesn't mean the rumors stop. In fact, the rumor mill is cranking them out faster than ever. The latest one, however, suggests that the iPhone 6 will get a 128GB version.
According to KGI Securities analyst Ming-Chi Kuo, both the 4.7-inch and 5.5-inch models of the iPhone 6 will get 128GB storage options.
Of course, this isn't the first report where the iPhone 6 has been predicted to come with 128GB of storage, as we've heard similar rumblings over the last couple of months.
It's also been rumored in the past that Apple could be getting rid of the 16GB version and would use the 32GB model as the entry-level device, which would keep the iPhone at a three-tier storage system. However, the exact storage tier system that Apple will use for the iPhone 6 is still up in the air.
iPhone users have been wanting a 128GB version for quite a while, ever since Apple first introduced the fourth-generation iPad with 128GB. However, most likely due to obvious size constraints, 128GB of storage in an iPhone probably hasn't been possible until now.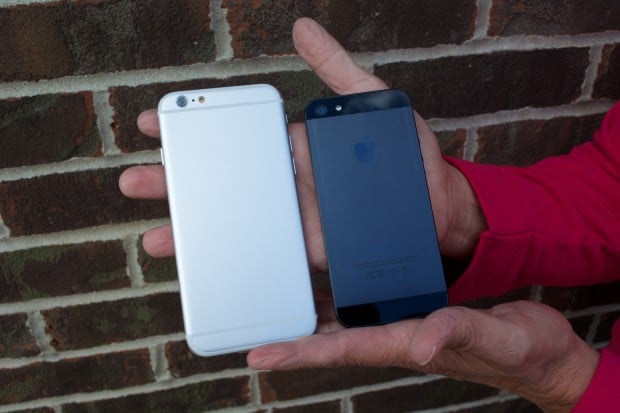 With the iPhone 6 rumored to be larger in size thanks to bigger 4.7-inch and 5.5-inch screens, it may now be possible for an iPhone to come equipped with 128GB of storage thanks to the extra room inside for a larger storage chip. A past rumor suggests that the 128GB version may only come to the 5.5-inch iPhone 6 in order to convince more users to spend a bit more cash and get the bigger screen, so we're certainly taking both sides of the rumor with a grain of salt.
However, the 128GB exclusive on the 5.5-inch model would help differentiate the 4.7-inch and 5.5-inch models even more, considering that the only difference that we've seen so far between the two devices is screen size. We wouldn't be surprised if most buyers just opted for the 4.7-inch variant, but if Apple gives consumers an incentive for buying the larger 5.5-inch model, a 128GB storage exclusive would be one way to do it.
If this turns out to be true, the 5.5-inch iPhone 6 will get the lauded 128GB of storage, while the 4.7-inch model could still be stuck at a 64GB maximum.
As for keeping the three-tier storage system, it would certainly make sense for Apple to get rid of the 16GB option for the iPad and just go with 32GB, 64GB and 128GB, but we think the iPhone is a device that still needs a 16GB option in order for the company to offer an inexpensive subsidized device for budget-minded consumers, so we're not quite sure what the company will do here, although it could just simply move to a four-tier system like the iPad.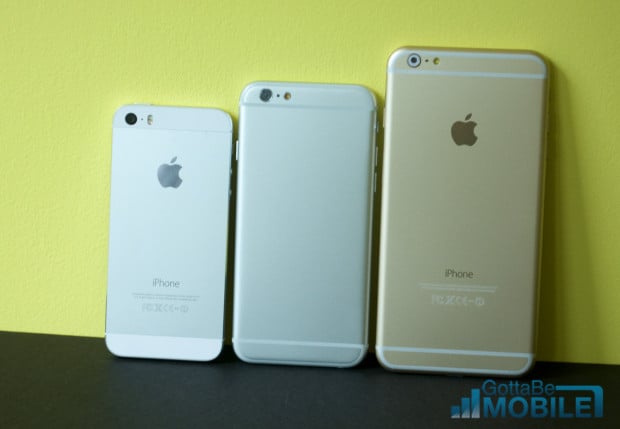 Essentially, a 128GB iPhone 6 would be the end-all model for many users, officially making extra storage accessories obsolete. Of course, the price of a 128GB iPhone 6 will be something that many users will take into account, as it certainly won't be cheap by any means, but if users need that kind of storage, the extra price will most likely be worth it.
We'll have to wait and see what Apple decides to do come September 9 when the iPhone 6 will be announced and unveiled. It's been reported multiple times already that the iPhone 6 is expected to launch on September 19, which is a Friday. If you remember, the iPhone 5s also launched on a Friday last year, and Apple is very consistent on its release timeline every year for its product releases.
The new device will also see a complete design overhaul, ditching the squared-off edges for a more rounded design that's much similar to the iPad Air and iPad mini, making the entire iOS device lineup uniform as far as design is concerned.

This article may contain affiliate links. Click here for more details.