13-inch MacBook Pro Retina Fix for Freezing Keyboard In the Works
The 13-inch Macbook Pro Retina late 2013 model which just arrived on store shelves last week comes with an annoying error that can render the keyboard and mouse useless while the owner is in the middle of typing something.
We shared a few possible fixes for owners to try when the 13-inch MacBook Pro keyboard and mouse become unresponsive and now Apple is acknowledging the problem with a short-term fix and the promise of an update to address the cause.
In a new knowledge base article Apple offers a one-minute fix for an unresponsive trackpad and touchpad, and plans an update, but does not offer an estimated release for the issue.
Read: 13-inch MacBook Pro Retina Haswell Benchmarks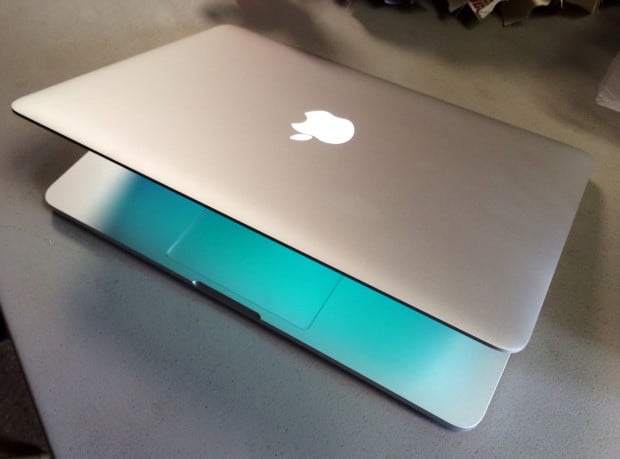 Users who experience the freezing mouse and keyboard on the MacBook Pro Retina 13-inch late 2013 model do not need to go to an Apple Store or send their new notebook in for repair, so this looks like a software issue.
If the MacBook Pro Retina freezes while you are working on something, putting the computer to sleep for a minute will fix the issue. Simply close the lid of the MacBook Pro Retina and wait 60 seconds. When you open the lid the touchpad and keyboard should be reset and working.
In one week of usage we've run into the unresponsive touchpad and keyboard once, while in the middle of writing an article. Closing the lid allowed us to use the notebook again without losing any progress. In our experience closing the lid for just 10 seconds was enough to trigger the reset and get us back to work.
This is not a good permanent fix, especially if the freeze happens while on a video call or during another tim sensitive moment, so Apple is working on a fix. The company offers the following information,
"Apple is aware of rare circumstances where the built-in keyboard and Multi-Touch trackpad may become unresponsive on 13-inch MacBook Pro with Retina display (Late 2013) computers and is working on an update to resolve this behavior."
Apple experienced issues with the new MacBook Air WiFi soon after its release and pushed an update out over the Mac App Store, which is where we expect to see this update arrive.
The new 13-inch Macbook Pro Retina late 2013 model uses new Intel 4th generation 'Haswell' processors which include enhanced integrated graphics and are able to deliver better battery life than earlier models. Watch the 2013 Macbook Pro Retina Unboxing and Demo below.

This article may contain affiliate links. Click here for more details.