130,000 apps available in the Windows Phone Store: Windows Phone is Catching up
Microsoft announced there are now 130,000 apps available in the Windows Phone Store, a huge improvement compared to a year ago. With a more robust selection of app to offer to smartphone shoppers, many now have one more reason to consider a Windows Phone.
Since its launch in 2010, there's been one detail that has always bedeviled any serious attempts Microsoft made at converting potential smartphone buyers into Windows Phone users, it's library of installable applications pales in comparison to Apple's iOS and Google's Android operating systems.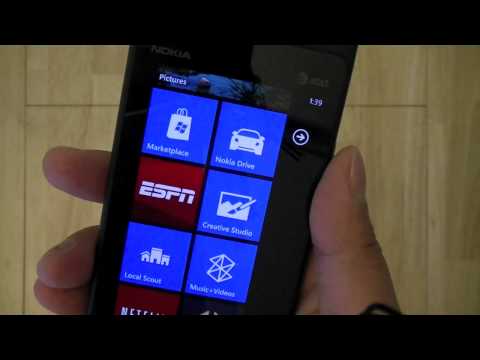 According to WP7AppList, a third-party statistics aggregator that monitors Windows Phone's store on an ongoing basis, Windows Phone passed the 130,000 mark this past February though it did so with the lowest rate of new app growth the operating system has seen since its launch window –so it's not all sunny on Microsoft's side of the street.
One also doesn't walk away impressed with that 130,000 number when you compare it to the iTunes App Store, which passed the 800,000 mark just this past January, nor the Google Play Store, which hit that same number just a month later. Blackberry is also hot on Microsoft's tail with a total of 105,000 applications now available to its users.
It should be noted that these companies' app counts are for their entire ecosystems whether the app be for use only smartphones or function exclusively on tablets like Apple's iPad or Blackberry's Playbook devices. As Microsoft's Windows Phone uses a completely separate application framework and model from its Windows Store, (an app store dedicated to Windows 8 devices only) Microsoft's number is more representative of their developers dedication or lack of dedication to their phone platform.
According to Microsoft's Windows Phone Corporate Vice President for Windows Phone, Joe Belfiore, the company "been spending a lot of time and energy as well on apps." and it shows. This past year Microsoft was able to lay claim to having 46 out of the top 50 most popular applications on iOS and Android including big names like Paypal, TempleRun, The New York Times, and the Angry Birds series of games.
Still, the absence of big name applications continue to dog Windows Phone's reputation including the ever-popular Instagram and while the majority of those 46 top used applications did making it into the Windows Phone Store at some point, the platform continues to struggle with attracting developer's applications the day they're released to iOS and Android instead of sometime after.
If you're one of those people ready and willing to give the platform a try, you might start with the universally praised Nokia Lumias 920, 820, 810 and 822 that debuted this past fall with Windows Phone 8.  With their brawny processors, stylish exteriors, and Nokia's exclusive applications like Drive navigation, users need not look elsewhere for a premium way to experience all of the 130,00 applications that Windows Phone now has to offer.