Google's Nexus 6P is a big and premium all aluminum smartphone with plenty to offer including a large 5.7-inch Quad HD display and a fingerprint scanner. It's plenty durable, but would benefit from the protection of a case. Here we've round up some great Nexus 6P cases from brands we know and trust.
With a new Google Pixel now available Google's older Nexus devices from last year are seeing heavy discounts. The Nexus 6P is a great phone, and many users still enjoy it to this day. Not to mention it runs the latest Android 7.0 or the beta release of Android 7.1 Nougat, as detailed below.
Read: Nexus Android 7.1 Nougat Update: What to Know
The Nexus 6P is already a big device, having a 5.7-inch screen and big bezels for the dual front speakers, so adding a case will only make it bigger. That said, these cases offer tons of protection, or add even more features like a kickstand, wallet or extend battery life. These are some of the best Nexus 6p cases available right now.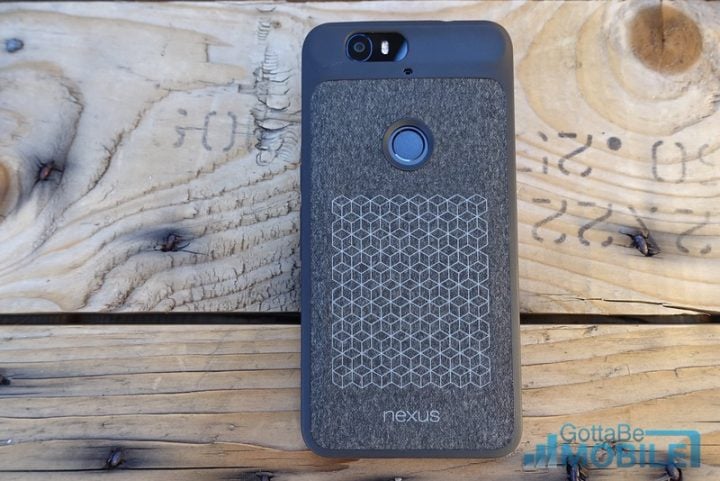 Google is offering a few cases and accessories of their own right on the Google Store, mainly because many popular 3rd party manufacturers aren't offering much. Most have been removed lately in favor of the Pixel. That said, Verus, Spigen, SUPCASE and others all have some very compelling and capable cases to protect the Nexus 6P and its beautiful design.
These great Nexus 6P cases range from your typical cheap but quality $10 ones that are thin and lightweight, known as TPU cases, to durable military grade and drop-test approved ones that can handle a beating. We've also added in cases that add function on top of protection. Like wallet cases, kickstands, and one that will allow the Nexus 6P to last for 2-3 days, if not longer.
These are all cases we've tried, used, tested and fully recommend or trust. If none of the below are worth your dollars, get a cheap $8 TPU case and call it a day. That, or try a Toast real wood cover. Although we'd recommend an actual case from our list below. Lets get started.
Speck CandyShell Grip for Nexus 6P
First on the list has to be the Speck CandyShell Grip case for the Nexus 6P. Speck is one of the most popular smartphone case makers, which is why Google partnered with them to offer a case on the Play Store. We've tried all the cases Google is offering, and this is the only one I liked. Personally. The actual "Google Nexus 6P Case" had a beautiful design and a nice microfiber cloth, but didn't fit right.
Speck is tried and tested, and always delivers great cases. It isn't the thinnest, or the lightest, but is a soft TPU inner material with a hard outer shell for added drop protection. Then, there's slits in the polycarbonate hard-shell allowing for the rubber to slip through, adding to the grip, making it one of the most comfortable cases to hold.
It isn't too thick, but not too thin, and meets military-grade drop tests. Buy with confidence, even if it's expensive.