15 iOS 7.1 Update Predictions (iPhone, iPad)
At some point in the future, Apple will release the iOS 7.1 update for the iPhone and iPad. We know this because iOS 7.1 currently is in the beta process, getting picked apart by developers and engineers. Ahead of its release, we wanted to offer up some predictions about Apple's latest and greatest iOS 7 update and one that should serve as the bridge between iOS 7 and iOS 8.
A little over a month ago, Apple released its latest and most current iOS 7 update, iOS 7.0.4. iOS 7.0.4 arrived for iPhone, iPad and iPod touch and for the past four weeks, has reigned as Apple's latest iOS update. In our estimation, iOS 7.0.4 is the most stable of all the iOS 7 updates that have rolled out since September. However, as we have pointed out, there are still those who are having issues.
In particular, a random reboot issue that is evidently still affecting iPhone 5s owners, remains prevalent in iOS 7.0.4. There are also those that are still complaining about broken Wi-Fi and an assortment of smaller, but still important bugs that are affecting their overall experience with iOS 7 on the iPhone and iPad. Needless to say, many users are looking for a fix.
Shortly after the release of iOS 7.0.4, Apple released another iOS 7 update though not publicly. iOS 7.1 was released into Apple's beta program and is currently available to developers in beta form. Currently, Apple is on the second version of the iOS 7.1 beta, an update that was released to developers earlier this month.
With iOS 7.0.4 issues swirling, an iOS 7 jailbreak still missing in action, and an iOS 7.1 release date in sight, iPhone and iPad owners are likely keeping an eye towards the future. In some ways, Apple software roll out are predictable. Other aspects of its iOS software updates are difficult to predict. Here, we travel both roads and make some bold iOS 7.1 predictions ahead of its release.
1. More iOS 7.1 Betas
Since November, we've seen two iOS 7.1 betas. iOS 7.1 beta 1 was released on November 18th while iOS 7.1 beta 2, the latest version of iOS 7.1 beta, was released earlier this month on December 13th. Typically, Apple takes a least two weeks before releasing a new version of iOS beta software which means that it will likely be another week or more before we see any other movement.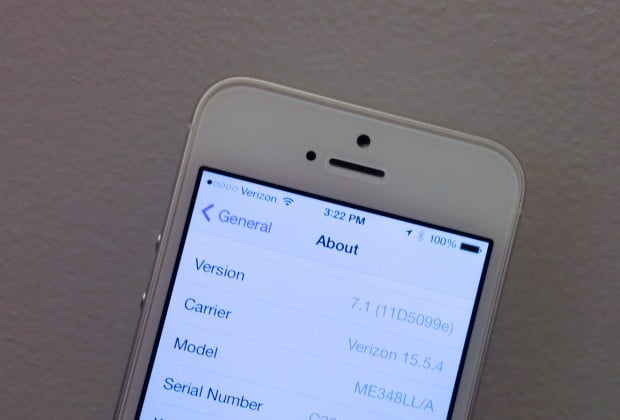 And we expect there to be more movement. We expect there to be at least one more iOS 7.1 beta, if not multiple others, as Apple works to not only add new functionality to iOS 7 but works to get rid of the bugs that users have encountered since September. In our estimation, it's going to take a couple more betas to work out all of the kinks.
If we had to guess, we'd say that iOS 7.1 beta 4 or iOS 7.1 beta 5 will be the Gold Master. It's a hunch more than anything but iOS 7, being as brand new as it is, likely requires more testing than your standard iOS update.
2. iOS 7.1 Release Date in February
Maybe the biggest piece of information that iPhone and iPad owners are after, especially those dealing with iOS 7.0.4 issues, is the iOS 7.1 release date. Apple doesn't disclose its release dates ahead of time and it does not say how many betas it will take before it reaches the end of the testing and development process. So it makes predicting a specific date next to impossible.
We can, however, put forth our opinion about the iOS 7.1 release window. Last year's iOS 6.1 beta was released in the beginning of November and was released in late January. iOS 5.1 beta 1 was released in late November, November 28th to be exact and was released on March 7th. What's important to note is that there is a bit of a pattern here.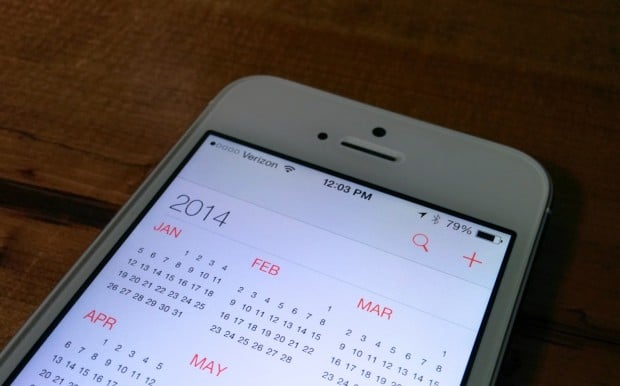 Apple has pushed out an iOS x.1 beta in November with a release that takes place within the first three months of the year. We think something similar will apply here with iOS 7. January is certainly a possibility, so is March, but we're going to bet on Apple releasing the iOS 7.1 update in February.
3. iOS 7.1 Release Time Around 10AM PST
The iOS 7.1 release time is extremely easy to predict. Apple almost always releases new iOS software between 9:30AM PST and 10:30AM PST so we expect iOS 7.1 to be released around 10AM PST. Simple as that.
4. Weekday Release
Apple also doesn't release iOS 7 updates on the weekends. People are out and the company doesn't get as much publicity as it would on a weekday. We expect Apple to release the iOS 7.1 update on a weekday. The last two iOS x.1 updates were released on Monday and Wednesday though there is no clear pattern to follow.
5. Smooth Installation Process
With iOS 7, iPhone and iPad users encountered a number of installation issues that forced many users to download and install the update hours after its release. While they weren't game-breaking issues, they certainly were a headache and they left many iPhone and iPad owners hoping that they would never see them again.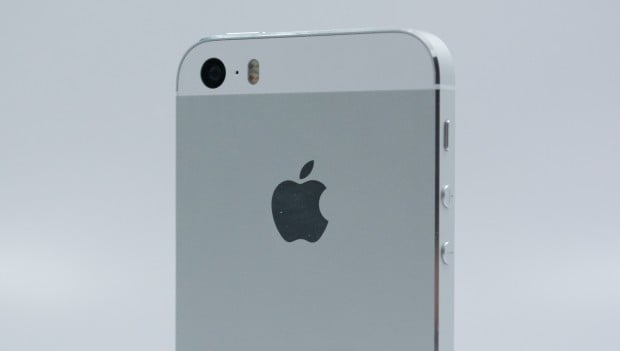 While we can't guarantee that, we can say that we rarely see these types of issues emerge for incremental updates. iOS 5 release day was chaotic, as was the iOS 6 release, but the x.1 release dates went smoothly from an installation perspective. We expect the same from the iOS 7.1 update process for iPhone and iPad.
iOS 7.1 will get downloaded and installed millions of times within the first few weeks of its release but we don't expect the mad rush that we typically see with the major iOS updates. We expect a smooth, non-turbulent day for iPad and iPhone owners.
6. Host of New Features, But Nothing Huge
Already, we've been hearing about what's on board the iOS 7.1 update. Unsurprisingly, we've heard that there are some additional features on board the software, unsurprising given Apple's penchant for outfitting its iOS x.1 updates with new features. Last year's iOS 6.1 update brought new functionality for Siri and brand new lock screen music controls. Minor compared to the iOS 5.1 update but useful nonetheless.
iOS 7.1 is thought to finally include car functionality as a toggle for such a feature has appeared in the latest beta. This is a feature that was detailed at WWDC but was delayed, much like iCloud Keychain was. iCloud Keychain debuted in iOS 7.0.3. This will more than likely be one of the biggest features inside iOS 7.1.
The update is also said to improve the speed of animations, add a more visible section for TouchID and Passcode settings, add a new animation to Control Center. It also appears to have added a new list function to the calendar in iOS 7.
Our best guess is that iOS 7.1 will add a few things but there won't be anything substantial and new. The car functionality was a previously announced feature so in our mind, it doesn't count. We doubt there will be anything bigger than that feature on board. We think the biggest changes will be to performance.
6. iOS 7.1 Brings Issues of Its Own, Though, Nothing Major
iOS 7.1, in our estimation, will be aimed at delivering some new functionality and improving on the performance found in iOS 7. In particular, the performance on the iPad which has been sluggish since the release of iOS 7. It will also come with various fixes for issues found in iOS 7. That said, we can't expect iOS 7.1, even with the beta process, to be perfect. Software never is.
iPhone and iPad owners looking for a perfect update are likely going to be disappointed because iOS 7.1, like all iOS, Android and Windows Phone updates, will likely break something for someone. We also expect issues from iOS 7 to linger. Apple tends to focus its efforts on hero-level issues, meaning, issues that are widespread. Smaller issues have a greater chance to linger around after iOS 7.1 arrives.
8. Random Reboot Issues Dissipate for iPhone Users
One of the biggest issues that we've seen inside iOS 7.0.4 are the random reboot issues that iPhone owners have encountered. We've seen them on Apple's iPhone 5s for weeks now and from what we've gathered, there are plenty of iPhone users who are dealing with the issue. For the record, I've seen the problem happen on the iPad mini with Retina Display as well.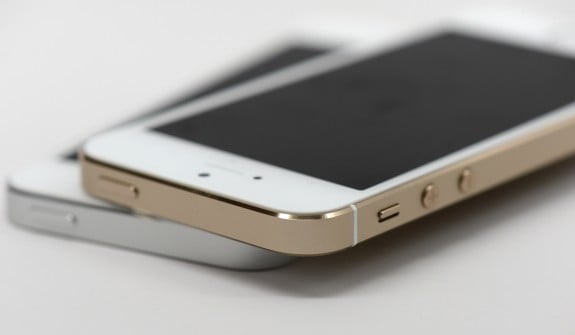 I also experienced the issue on the iPhone 5 prior to the arrival of iOS 6.1. However, it was after that update that the issue dissipated and I fortunately have not seen my iPhone 5 randomly reboot since. Apple did not mention a fix for this inside the iOS 6.1 change log and it may not inside the iOS 7.1 change log either. However, our best guess is that given the attention that has been given to this issue and the frequency at which we're seeing it pop up, there will be a fix inside iOS 7.1.
Again, Apple tends to concentrate on hero-level problems in its software and this is certainly an issue that warrants a look. Don't be surprised if things smooth out after iOS 7.1, just like they did after iOS 6.1.
9. Most Applications Function Properly
While iOS 7 itself has been buggy, third-party developers have done a fantastic job of keeping their applications stable. While we ourselves have seen some rotten eggs, Netflix and Chrome in particular haven't been cooperating, apps, for the most part, have been functioning properly after every iOS 7 update. Look for that to continue in iOS 7.1 as the beta process allows developers to ensure a smooth transition from iOS 7.0 to iOS 7.1.
Applications that stream video always seem to have issues after major updates so we'll hold our tongue on Netflix. However, we expect a majority of applications to work properly after the iOS 7.1 update.
Apple is forcing all apps and app updates, starting in February, to use the new iOS 7 SDK. This, at the very least, will help to remove visual fragmentation and we hope, help with performance as well.
10. iPhone 4/iPad 2 Users Benefit Least
As a former iPhone 3GS user, I used to dread these incremental upgrades. Time after time, I would download a new update, it would work well for a day or two, before performance would hit the fan. Over the last four months, many of the complaints about iOS 7, at least the ones that we've heard, have come from iPhone 4 and iPad 2 owners. This wasn't shocking because these are two of the oldest devices amongst the iOS 7 family.
We've already seen some uses post their thoughts and already, we're hearing that the performance on newer phones like the iPhone 4s is better than it is on the iPhone 4. This is natural and expected. These phones have endured three software updates and are more than likely at the end of the road.
Yes, they should get most if not all of the feature upgrades of iOS 7.1, but look for this update to wreck havoc for owners of these two aging devices.
11. iOS 7.1 Last Update for iPhone 4/iPad 2
Low hanging fruit here, but we felt it necessary to say. The iOS 7.1 update will be the last major update for the iPhone 4 and the iPad 2. Apple typically keeps devices around for three years before killing off software support and both of these devices have seen three major updates. iOS 7.1 will be it, as far as we are concerned.
12. Multiple iOS 7.1 Updates Leading Into iOS 8
After the initial iOS 7.1 update, we expect Apple to release at least a couple of other iOS 7.1 updates as it works to take care of any high impact bugs inside the new update and smooth over the experience as it gets closer to the launch of its next software update.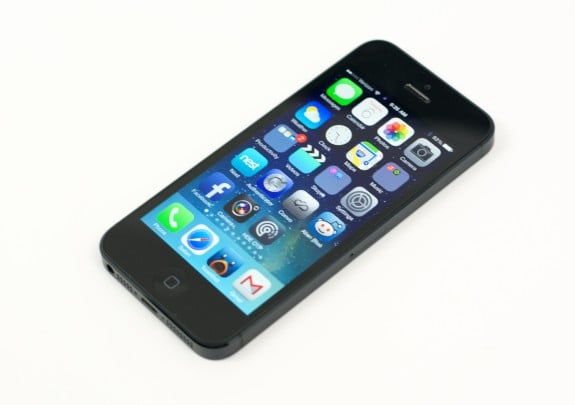 That update is presumably going to be iOS 8 and more than likely, it's going to be announced at WWDC during the summer. Between the iOS 7.1 release and the iOS 8 announcement, we should see several iOS 7.1.x updates roll out. Apple doesn't just leave its users hanging, it offers continual support, something that has produced many loyal consumers.
13. iOS 7 Jailbreak Soon After Release
Developers aren't talking about an iOS 7 jailbreak release date for devices like the iPhone 5s and iPad Air but we would be shocked if the Evasi0n team didn't release the iOS 7 jailbreak soon after the arrival of iOS 7.1.
The team waited until the release of iOS 6.1 before it released its iOS 6 jailbreak for current devices and we expect the team to follow a similar pattern here. We don't take the teams silence to mean that they aren't close, it just may not want to tip off Apple to any of the exploits that it may be using or tip it off to the timing of the release.
Apple is known for playing a game of cat and mouse with jailbreak devs and we should see the same with iOS 7.
14. Jailbreak Survives Multiple Updates
With that in mind, expect the iOS 7 jailbreak to survive multiple iOS 7.1.x updates as Apple works to not only fix bugs but patch up the holes used by these developers to offer the jailbreak. Last year, we saw the iOS 6 jailbreak last through iOS 6.1.2 before Apple ultimately patched up vulnerabilities that made it impossible for devs to continue offering a current version of Evasi0n.
15. iOS Jailbreak Sees Millions of Downloads
The arrival of iOS 7 brought some tweaks and features that were once only available through Cydia, the app store used by those with jailbroken products. We highly, highly doubt that this will slow down jailbreakers. We predict that an iOS 7 jailbreak will be downloaded well over a million times.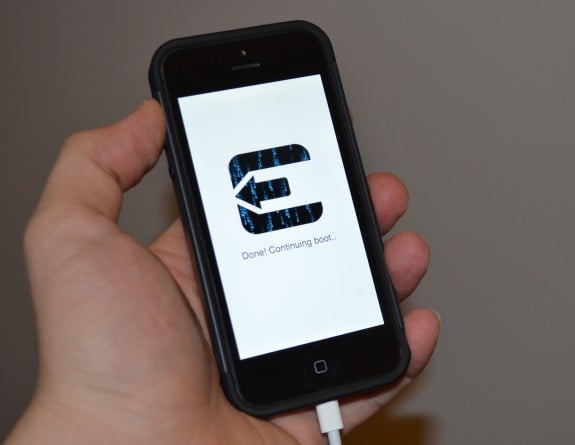 We're of the opinion that a jailbreak and jailbreaking in general is still worthwhile, still valuable to many iPhone and iPad users and will continue to be through the release of iOS 7.1. We'd be shocked if it didn't hit a million within 48 hours of its release.

As an Amazon Associate I earn from qualifying purchases.