15 iPhone Apps to Make Black Friday Bearable
If you take your chances on Black Friday to brave the wild malls and shopping centers, then you're indeed either braver or crazier than me. However, if you do so without these useful iPhone apps, then you're probably just plain foolish. Here are the best apps to help you get through Black Friday to help you avoid a bad deal or being run over by a single-minded man who wants that cheap TV and will do anything to get it.
We've split these into three categories. The first includes Black Friday apps designed to help you find special deals related specifically to Black Friday itself. The second will help you find deals at some of our favorite tech stores both online and off. You can use these apps year round, however. The third is for the chauffeur who has to drive the shoppers around but doesn't really want to get too involved in the actual shopping.
Black Friday Apps
You'll find a slew of "Black Friday Apps" in the app store, but some are better than others.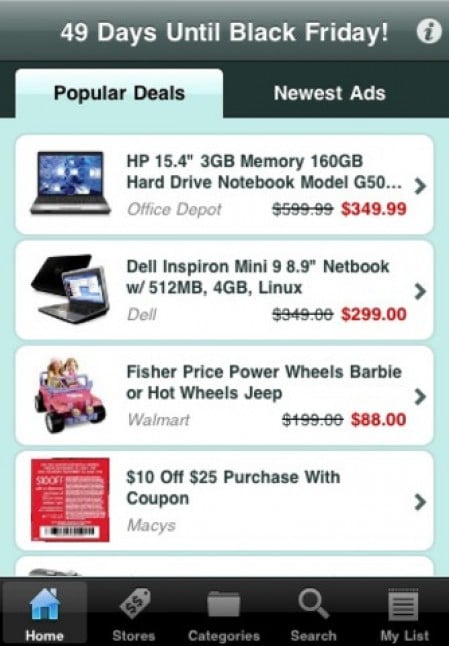 This app shows you the various Black Friday ads that have been leaked or released and scanned to PDF. Whenever a new store's ads show up in the app you will get a notification to let you know about it. If you're looking for something specific, search the database of deals to find it. Then add the items you find to your shopping list so you can then plan out your shopping strategy. It lets you share the deals on Facebook or Twitter, although I'm not sure why you would. Possibly to do some team shopping on BF? Otherwise it just means more people to compete for the deal with. You can compare deals at various stores or shop for the item online to see if that DVD player at Best Buy really is a good deal or not.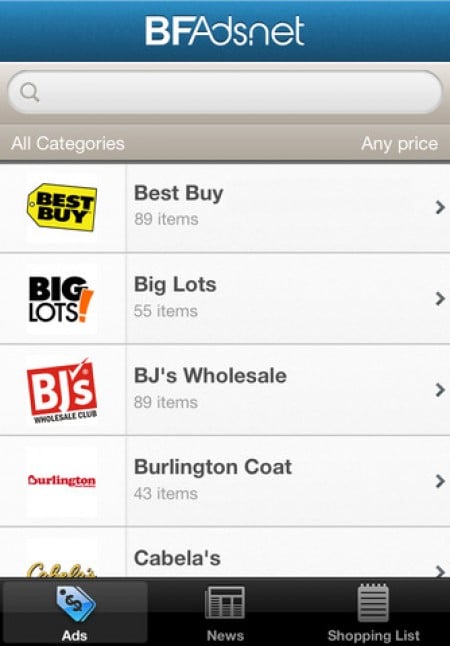 BFAds.net has long been one of the leading Black Friday sites. It has all of the features listed in the previous app along with some other search features to filter deals.
Unlike the other apps, which just give you scans, databases to search and shopping list features, this app includes buying advice with rankings from various helpful categories and they then give the deal a score. This helps you find better deals if you aren't that knowledgable about an item. Also they have people helping them find deals that aren't even in the ads circulars.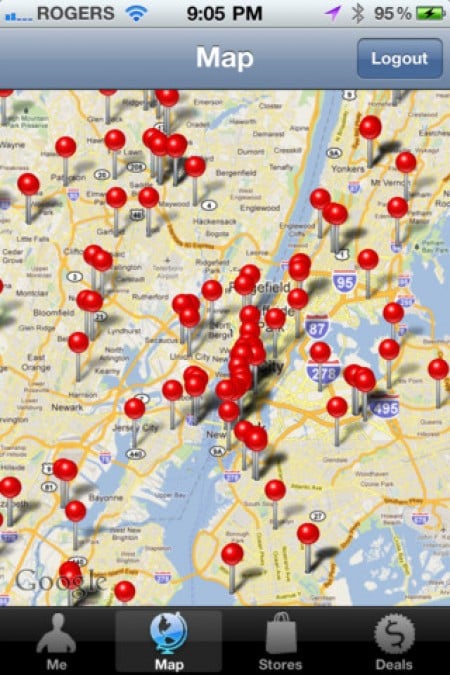 The best feature might be the mapping page that shows you where the deal is located, so you can plan the day based on geography as well as price.
General Shopping Apps
The above apps focus on finding good deals on Black Friday, while the apps below can be used all year-long.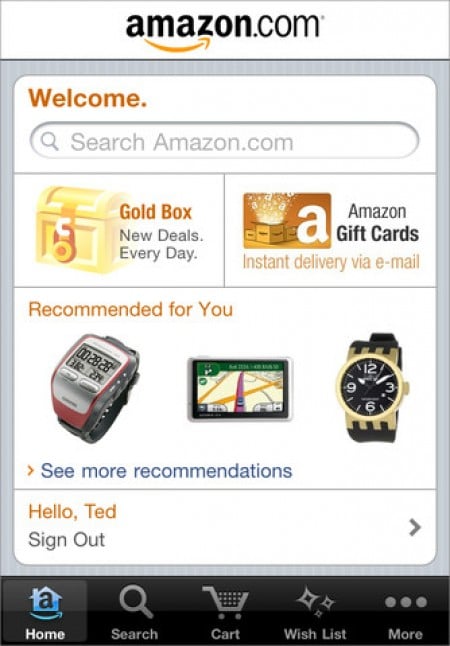 Amazon is the Wal-Mart of the Internet, only better. For Amazon Prime members you get free 2nd day delivery, and only pay $3.99 for next day delivery. Better than being able to compare Amazon prices to the Black Friday prices is being able to read reviews from actual users. You can get an idea if the product works as designed and advertised. To quickly find items just do a bar code scan or take a picture of the item and about 80% of the time, in my experience, the app finds the product or a close proximity.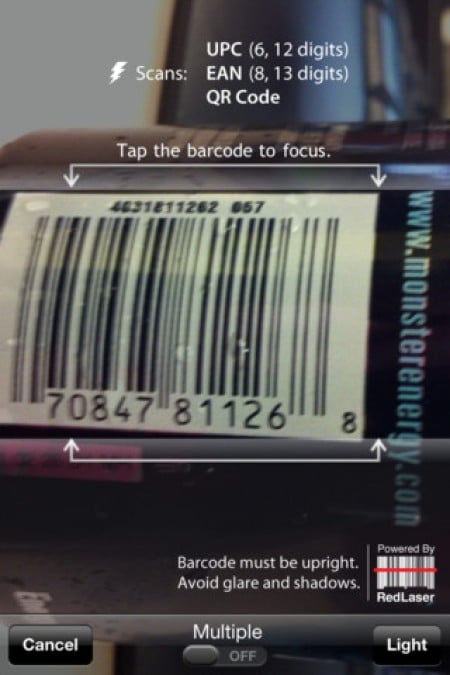 My favorite bar code scanner app – there are dozens of them – (and one of the highest rated) is RL Classic. You point the iPhone camera at the bar code of the product you're interested in buying. It finds the item and searches the web for the best price. I've saved a ton of money with this app over the three years I've used an iPhone.
Apps for Those Along for the Ride
Not everyone out on Black Friday wants to be. I've been dragged along to do some driving and just for "quality time together" against my desires. If that's you, first up, why are you such a wimp unwilling to stand up to your significant other? Well, we know that sometimes you have to pick your battles. And driving the getaway car wins brownie points. So try one of these apps to keep you entertained, amused or  to help you get to the right places.
Entertainment Apps
Maybe you haven't thought about it, but while your loved one or family member braves the lines at Wal-Mart, sit in the car and watch some videos using the following apps:
Netflix – requires a minimum $7.99 monthly subscription
hulu – also requires a $7.95 subscription
HBO Go – have to subscribe to HBO through your cable or satellite TV provider
You get the idea. There are plenty of others to look for depending on your interests and what services you subscribe to.
Games
You can wile away the hours by playing some games as you wait. Here are a few of our staff's favorites.
Navigation
Finding the best deals through the above Black Friday apps helps you shop for deals, but finding the stores might be challenging if you're visiting friends or family in a city you're not familiar with. Get a navigation app to help. My personal favorite is the NAVIGON North America ($39.99) app which has a ton of features including of course turn-by-turn directions, the ability to bookmark locations, and traffic assistance for an additional fee. When you get hungry look for a restaurant and use the reviews add-on from ZAGAT.
If you need gas, fire up Gas Buddy (Free), which locates the gas station with the cheapest gas. It maps out your route to the spot. With an account you can help others by entering price changes.