15 Lumia 930 & Windows Phone 8.1 Tips
Microsoft's Windows Phone 8.1 operating system didn't exactly help smartphones made by other companies topple Apple's iPhone dynasty. That being said, phones running the operating system are finally competitive with the iPhone in terms of features and extras – something that wasn't easily said about it before the Windows Phone 8.1 update.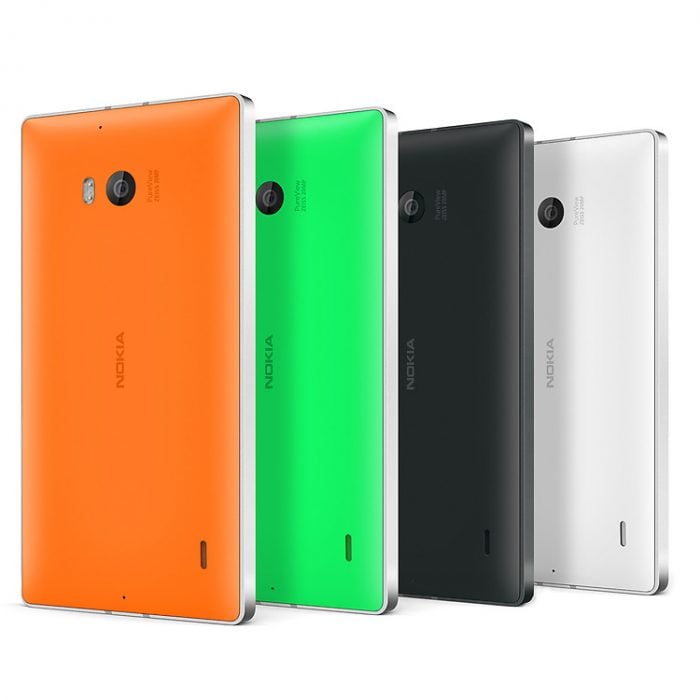 Windows Phone 8.1 added Cortana, the personal assistant that's now on its way to notebooks, desktops, tablets and 2-in-1s with the upcoming Windows 10 update. Microsoft also added a File Explorer and common sense syncing that makes owning a Windows Phone instead of an iPhone a must for any Windows user.
Here are 15 tips for Windows Phone 8.1 and Windows phones of every cost and color, including the Nokia Lumia 930.
Add Space For More Tiles
How of the best features of the Windows Phone 8.1 operating system is just how flexible the Start Screen has become. Add space for more tiles inside the Settings app under Start+Theme. Depending on your device's screen size, you'll get a large swath of space on the right side of your screen for holding more apps. On the Lumia 930, this is locked since it has a full HD display.
Enhance Your Audio
Both low-end and high-end Windows Phones allow users to fine tune the audio coming out of their headphones and in some cases their built-in speaker.  The Nokia Lumia 930 keeps that setting in a dedicated Equalizer area in Settings.
How to Take A Screenshots
Windows Phone 8.1 allows you to capture a screenshot by holding down the Power button and the Volume Up button at the same time. It then saves these pictures as a PNG for uploading later.
Hey Cortana
Absolutely anyone with a device running Windows Phone 8.1 has access to he Cortana Personal Assistant. That being said, not everyone can call on Cortana without having to press a button. The Lumia 930, the Lumia 1520 and some other high-end Windows Phones allow users to turn on Hey Cortana, a voice command that automatically triggers the assistant.
On your Windows Phone 8.1 device  dive into the Settings app and look for the Hey Cortana feature in the System area.
Steps Tracking
Most Lumia Windows Phones come equipped with a low-level piece of software called SensorCore. SensorCore allows apps to track your steps and more without hurting battery life. Install the Microsoft Health & Fitness app on your device to unlock step tracking. The Live Tile for the app automatically updates you on how many calories you've burned.
Pin Everything
Most people Pin apps to their Start Screen, but forget that Windows Phone also lets users pin different things from within their apps to the Start Screen. You can pin contacts, documents OneNote Notebooks, Games, web pages, radio stations and even playlists in Spotify directly to the Start Screen in Windows Phone 8.1
Project My Screen
The Nokia Lumia 930 and other high-end Windows Phones allow users to beam what they are seeing on their screens with the help of a USB cable or a Miracast streamer. It's available in the settings app under Project My Screen.
Play Audio From Internet Explorer
Internet Explorer on Windows Phone 8.1 allows you to play audio even when the device is locked. It's a great way to listen to a podcast or song that isn't available in Spotify or the Windows Store just yet.
Add Your Most Used Settings to the Action Center
The Action Center is like the Notification Center and Control Center areas from iOS. There's one key difference though, users can pin different settings directly to the Action for quick access.
In the Settings App loo for the Notifications + Actions area.
Use Cortana to Control Your Apps
Cortana, the digital assistant in Windows Phone 8.1, is meant to be a mix between the personality of iPhone's Siri and the effortless discovery features included in Google Now. Google is slowly starting to let developers interact with Google Now, but Microsoft already lets developers take advantage of Cortana.
Besides support for all the built-in apps Netflix, Skype and even Uber allow users to give voice commands to Cortana. For example, you can say "Hey Cortana, Uber Get me an Uber X."
Find the Name of the Song You're Listening To
Looking for the name of a song you're listening to? Press the search button and tap the music note at the top-right of your screen. You can also say, "Hey Cortana, What song is this?" After pressing the search button.
Move Files Around
One of the best features of Google's Android operating system is how unlocked the files system is. You can store files anywhere and move them in and out of folders. Windows Phone 8.1 supports a File Explorer that allows you to move some types of files. Those files include Downloads, Documents, Music, Pictures, Ringtones and Videos. You can download an audio file directly from Internet Explorer, then move it to your Ringtones folder without a computer. Simply download and open the Files app.
Jump Around in the Apps List
In addition to having Live Tiles, the Lumia 930 and devices running Windows Phone 8.1 have a huge list of installed apps that available by tapping an arrow at the bottom of the Start Screen. You can swipe from right to left to bring up that list of apps too. Jump from letter to letter in that list by tapping on the letters with squares around them.
Store Your Music in the Cloud with OneDrive
Recently Microsoft unlocked a new feature for Xbox Music and OneDrive. Now you can store your music files in a folder on OneDrive and have them stream directly to your phone. Your Xbox Music app then treats these songs as if they're loaded on your phone.. This works whether you have an Xbox Music Pass or not, but having the subscription services gets you 100GB of extra storage for your songs.
Get New Pictures On Your Lockscreen Everyday
Windows Phone 8.1 allows developers to create apps that change the lock screen automatically. By defualt, Bing is one of the services included. You can configure your device to change lock screens to the Bing Picture of the Day from the Lock Screen area in the Settings app.
Other App apps like Facebook, iHeartRadio and Delta use this to provide information too.
Record Killer Video
One of the things that makes the Lumia 930 so irresistible is its camera. The Lumia 1020 might have had a bigger 40 megapixel sensor, the the Lumia 930 has a processor and enough RAM to make its 20 megapixel camera worth it. Open the Lumia Camera app's settings and you can change the resolution that the Lumia 930 records at. For serious fans, there's a setting that goes all the way up to 2160p. The video will sound great thanks to a built-in microphone array. Lumia Camera automatically switches to video recording if you hold the Camera buttonbutton down just a bit.
Good luck with your Lumia 930 or any other device you have with Windows Phone 8.1 installed. Here's to hoping these things improve your experience.

As an Amazon Associate I earn from qualifying purchases.