15% Off a PogoSketch Stylus and Fling iPad Gaming Accessory
If you are interested in using your iPad for work or play, we have a deal for you. TenOne Designs is offering 15% off their popular PogoSketch Stylus and their Fling Tactile Gaming controller both for the iPad or iPad 2.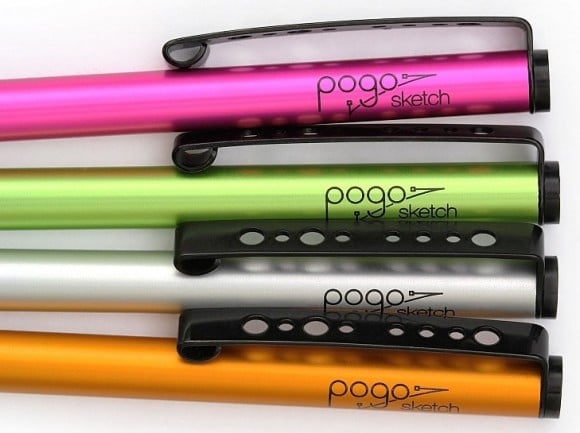 The PogoSketch Stylus is one of the best writing/inking tools for the iPad or any capacitive touch device. It is available in multiple colors, including Silver, Hot Pink, Burnt Orange and Cactus Green. At only $15 it is not that expensive to begin with. Now you can get 15% off by ordering through the company's web site. The discount is available when you check out with the coupon code: "iPad 2". Enter it into the box revealed when clicking the link on the right. See below:
The other cool iPad tool is the Fling game controller for the iPad. It adheres to the screen using a suction cup and transfers the signal from your finger to the screen so you can play games. We would love to try out Madden football with this thing. It is regularly $19.95 but entering the same "iPad 2" coupon code will knowck $3 off the price.
TenOne is doing this promotion in celebration of the iPad 2 release. Or more accurately they are using the popularity of the device to drive sales. But who cares why. If you need a new stylus or want the Fling for you gaming pleasure, jump on this before April 15 (Tax Day).

As an Amazon Associate I earn from qualifying purchases.