$150 Augen Tablet Coming to Kmart This Week?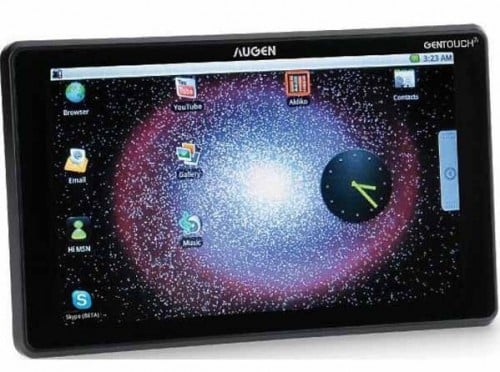 Who knew and who knows. According to Engadget we might actually see one of those Android Tablets later this week, and we might actually see it at Kmart. Called the GenTouch 78, the 7 inch tablet is made by Augen, will have a price tag of $150 and will be running Android 2.1. It will have WiFi, 2GB of storage and 256MB of RAM. It will also have access to the Andorid Market Place. Supposedly this has appeared in Kmart circulars, but know one has laid their eyes or hands on one yet.
Augen is a Florida based company and they are also coming out with a 7 inch eBook Reader as well.
UPDATE: Here's a link to the product page at Kmart.

As an Amazon Associate I earn from qualifying purchases.