$199 Laptops & $99 Windows 8 Tablets Coming to Stomp Chromebooks & iPads
Microsoft isn't giving up on its quest to claim the cheap notebook and small tablet markets as its own. Today, the company's Chief Operating Officer announced two new machines meant to absolutely stomp the competition. The first is a $199 laptop to compete with Google's Chromebooks. The second is a $99 tablet meant to undercut both Android tablets and the iPad mini. Both will run Windows 8.1.
Microsoft COO Kevin Turner revealed more information about coming iPad competitors during today's keynote at the Windows Partners Conference in Washington D.C, according to The Verge. The company didn't provide a lot of information about the $99 tablets that are already in the works.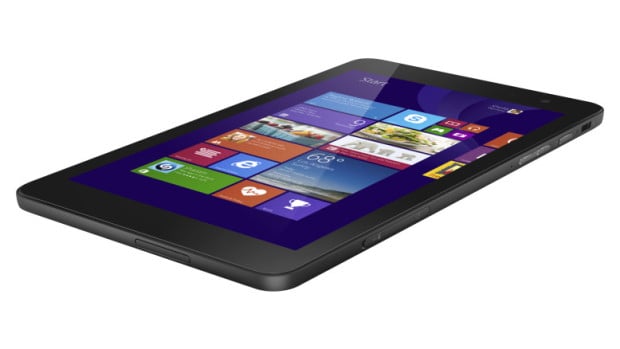 As such, we don't yet know anything about an exact release date or what versions of Windows will be installed on the two tablets. Presumably they'll include Windows RT the low-cost version of Windows with better battery life that's meant to compete directly against the iPad. If it is Windows RT, the HP Stream buyers won't be able to install Desktop apps like iTunes.
If it is a full version of Windows 8 than users will get the best of both worlds: access to mobile apps through the Windows Store and the ability to install Desktop apps. All at once these upcoming low-cost devices could be the answer to Microsoft's iPad and Nexus 7 problems due to their low-cost. For comparison, the iPad mini starts at $349 and the Nexus 7 starts at $229.
If Microsoft wants to stop the rise of the iPad and devices running Android, the company needs to give users solid reasons to pick up a Windows tablet over their more dominant rivals. Potential buyers can definitely relate to lower price tags.
Putting the $99 iPad competitor aside for a while, the new Chromebook competitors that Microsoft has coming may be just as big a deal. Low-cost laptops running Google's Chrome operating system haven't sold nearly as well as Windows machines, but they have sold well enough that some users might consider them as a valid alternative to more expensive Windows laptops.
The Acer Aspire ES1 and what's being called the Toshiba 11.6" for now will challenge Chromebooks soon. Both of the device's will launch in-time for the holiday shopping season. The Aspire ES1 will feature a 15.6-inch display, 500GB of storage, 4GB of Ram and a 2.1 GHz Intel Celeron processor for $249.99. The Toshiba 11.6" will include an 11.6-inch display and 32GB of storage space for $249.99.
If those specifications sound a bit low, that's because they're meant to. Like Chromebooks, these low-cost Windows 8.1 machines won't be meant to tempt users away from high-end machines. They don't have enough power to play high-end games. They're meant as decent alternatives to the iPad too, only users have keyboards for getting a bit of work done.
Low cost iPad competitors are one thing, but Microsoft is going to have to pull off a balancing act that even Apple has never had to cope with. Today Windows machines have cost more because they offer more functionality at hardware that makes that functionality possible. In pushing device makers to create even lower cost Windows 8.1 machines, Microsoft is playing a dangerous game.
Devices priced too high aren't going to move as fast as low-cost machines. On the other hand, it doesn't matter how cheap these machines are if they don't include processors fast enough to run Windows nicely. Microsoft's own Surface RT tablet ran into the latter issue early in 2012. Of course, its high price tag and Microsoft's decision to not bundle a keyboard with it certainly didn't help.
Shoppers looking for a cheap Windows 8 tablet today can pick up the Dell Venue 8 Pro. It costs around $249.99 and includes an Intel Processor so that users can run iTunes. Just like the iPad, users have to purchase separate Bluetooth keyboards with the Dell Venue 8 Pro. Presumably, they'll have to do that for these forthcoming $99 Windows 8.1 tablets too.

As an Amazon Associate I earn from qualifying purchases.