20 Free Mac Apps Every User Needs
Whether you just bought your first Mac or are just looking for some great apps to have in your arsenal, here are 20 free Mac apps that you should consider downloading and installing.
When you get a Mac for the first time, one of the things that you'll probably do right away (after setting it up and such) is look for useful apps to download, that way you can start taking advantage of your new computer right away.
The Mac App Store has thousands upon thousands of free apps to choose from, as well as the even larger collection of Mac apps that are spread all across the internet. It can be a little difficult to sift through the clutter and find those useful apps. However, we're here to help, and we've filled this list with free Mac apps that we think every user (or most users, at least) will want to download and install on their Mac machines right away.
Many of the these apps might seem like no-brainers, especially if you're a die-hard user of said apps, but we also included a few selections that you may not have heard of before. In any case, they're still apps that we'd recommend downloading and installing right now.
So without further ado, here are 20 free Mac apps that you should install right now.
F.lux
Your computer's glowing screen isn't really the best source of light to be surrounding yourself with. Ideally, when you bring your MacBook to bed with you, you want the color temperature of the screen to be much warmer than it is so that you don't get eye strain. This is where a nifty Mac utility comes into play.
F.lux is always one of the first Mac apps I install. It essentially gets rid of that nasty blue hue that your screen emits in favor of a warmer color temperature. This assures that you don't get eye strain in low-light conditions.
If you spend most of your day looking at a computer screen, I highly recommend installing F.lux and seeing if that helps with your eye strain or constant headaches.
Evernote
You need a good note-taking for your Mac and a system where you can organize them all. The default TextEdit app in OS X is fine for simple note-taking, but if you want anything more feature-packed, you'll have to look elsewhere.
This is where Evernote comes in. It's one of the most feature-filled note-taking apps on the market, allowing users to create different notebooks and even sync notes across platforms.
Of course, Evernote has heavy competition from the likes of Simplenote and other note-taking apps in the Mac App Store, but Evernote is one of the most popular options.
Adapter
Apple is pretty finicky as far as what video formats it supports on iOS devices, so having an easy-to-use video converter is a really nice tool to have.
To convert your movies, a good piece of Mac software for doing so is Adapter. It's really easy to use and most novices can quickly learn how to use it. HandBrake is also a popular video converter, but it's way more complicated than it needs to be and most casual users won't take advantage of all its advanced features anyway, making Adapter a better choice for casual users.
BetterTouchTool
If you're looking for an app that allows you to get the most out of your MacBook's trackpad, then BetterTouchTool is the app to use.
The idea behind the app is to use simple swipe gestures in order to execute complex tasks. One example is tapping with four fingers to hide and show toolbars. The possibilities are nearly endless, and while the app does have a bit of a learning curve, it's fairly easy to master, and you'll be on your way to creating nifty trackpad gesture shortcuts in no time.
Google Chrome
Mac's default web browser is fine for most users, but if you're an avid Google user that takes advantage of Gmail, Google Drive and all the other apps that the Mountain View-based company offers, it might worth looking into Google Chrome.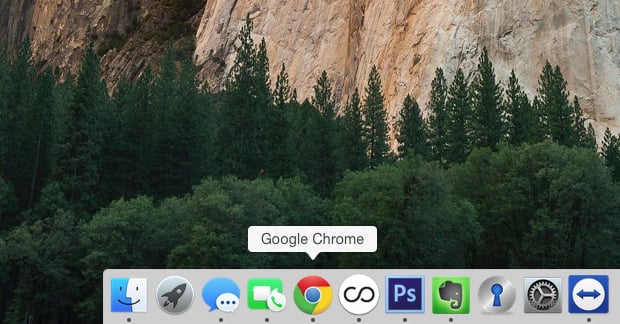 Chrome is Google's own web browser, and it seamlessly integrates with the company's other software products. Plus, you can install third-party extensions that extend the capabilities of Chrome even more.
One thing to be aware of, though, is that Chrome uses up more battery juice than Safari does, so if battery life is crucial to you in a given situation, Chrome might not be the best solution, but if you have a desktop Mac or aren't concerned about the battery life of your MacBook, Chrome is a great option.
Spotify
Everyone listens to music to some capacity, and while you most likely have a library of music on your computer, many prefer just to stream it. This is where Spotify comes in handy.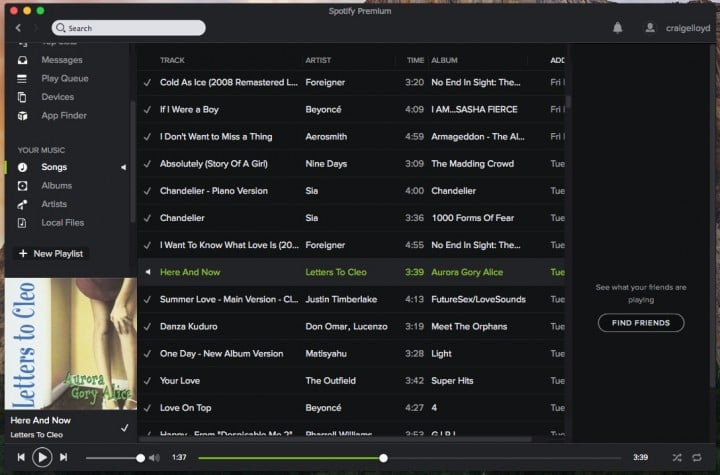 Spotify allows you to create playlists of songs and stream them whenever you want to listen to music. You can also save playlists for offline mode so that you don't use up any bandwidth while you're singing away.
You can also try Rdio if Spotify isn't your cup of tea, or give Pandora a run if you prefer internet radio.
The Unarchiver
If you downloaded a .ZIP file, you need a good utility to unzip it so that you can view the files it's storing. OS X has its own unzipping capabilities, but it stops dead when it comes across another zipped format, like .RAR (another popular zipped file format).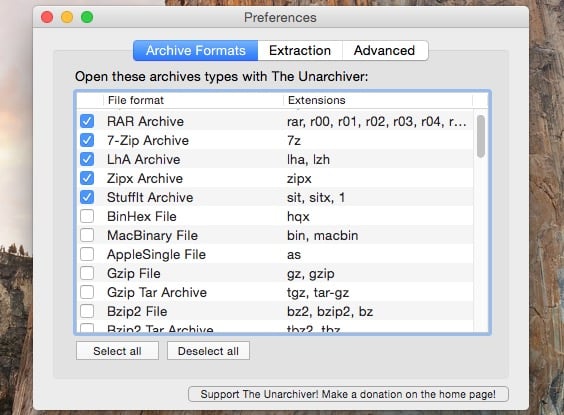 This is where The Unarchiver comes in handy. It supports numerous types of zipped file formats, so it's a good tool to have in your app list for whenever you come across a funky zipped folder. You won't use it all the time, but it's a life-saver when you need it.
Xee
Let's get something straight: Preview on Mac isn't that great. Cycling through albums of photos is really cumbersome, but a photo viewer app called Xee makes it all better. It's a really basic photo viewer that supports all sorts of keyboard shortcuts, and it lets you cycle through photos with a single keyboard tap.
However, be sure to get the older version of Xee, as the newer version costs money and is not as good, unfortunately. The new Photos app that will make its way into a future version of OS X Yosemite could trump Xee, but it probably won't be as simple to use, so if simplicity is something that you're after, Xee still might be the best.
CCleaner
If you want to free up disk space on your Mac without deleting the apps and other files that you love, CCleaner is a great utility to have on hand to delete space-hogging files. CCleaner has an easy-to-understand user interface that allows you to get rid of hidden temporary files that are no longer being used by applications on your Mac.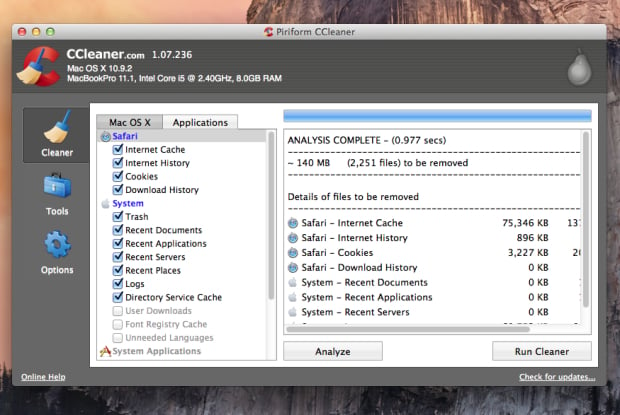 With CCleaner, all you have to do is checkmark the items that you want deleted, and then click Analyze to see how much space deleting these files would save. If you're happy with that, click Run Cleaner and let the app do it's thing.
Shazam
Are you always wanting to know more about that song that pops up on the radio while you're browsing the web on your Mac in the coffee shop? Shazam released a Mac app last year that can be ready at a moment's notice to name that tune.
The Shazam Mac app works exactly the same way as it does on mobile devices, but it's simply for Mac computers. However, instead of having to launch the app every time you want to know more info about a song, Shazam for Mac is constantly on and listening for any background music. Once it automatically identifies a song, you can have the app notify you with OS X's Notification Center.
On top of albums, artists and music in general, if the audio is from a TV show or movie, Shazam will bring up data from IMDb and Wikipedia.
Dropbox
Cloud storage is really popular right now, and there are a lot of services to choose from that offer cloud storage, but Dropbox is one of the best options.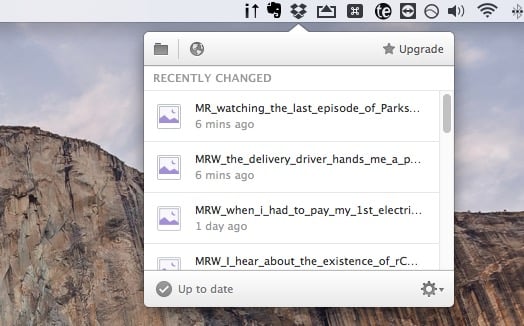 Dropbox is really to use and has a Mac app that you can install that will add a Dropbox folder to your Mac. It acts like any other folder on your computer, but whatever you put in that folder will get synced to your Dropbox account and you can then view those files on any of your devices that has Dropbox installed.
iFunBox
If you want to put movies, music or photos onto your iPhone or iPad without using iTunes, iFunBox is an app that lets you accomplish this.
The app lets you explore the files on your iPhone or iPad by plugging it into your computer and opening up iFunBox. From there, you can copy and paste movies directly to your iOS device without having to bother with iTunes.
ImgUp
Imgur is easily the most popular image hosting service on the internet, but if you want to quickly upload an image, ImgUp is the one Mac app that you need.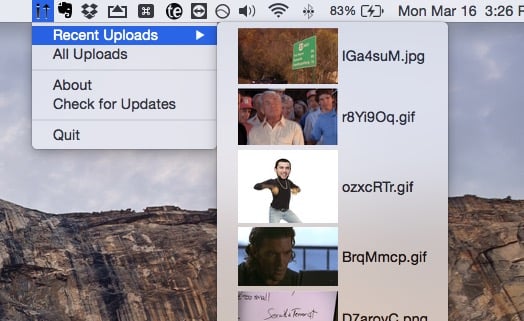 ImgUp is a simple Mac app that you install and it puts a small icon in your menu bar. Simply take a photo and drag it up to the ImgUp icon and it will automatically upload the image to Imgur. From there, you'll hear a "ding" when it's done and the link will be automatically copied to your clipboard to paste anywhere you desire.
TweetDeck
Many users are fine with just using the Twitter web interface to see tweets and compose their own tweets, but using a dedicated Mac app can offer a better experience.
One of the best free options is TweetDeck, which allows you to create columns that show your feed, private messages, and any lists you might have, all in one window. Plus, you can mute someone or mute certain tweets that use certain keywords. TweetDeck has a lot of power features that the Twitter website just doesn't have.
VLC
My previous favorite media player was MPlayerX, but it hasn't been updated in well over a year, so the next best option is VLC.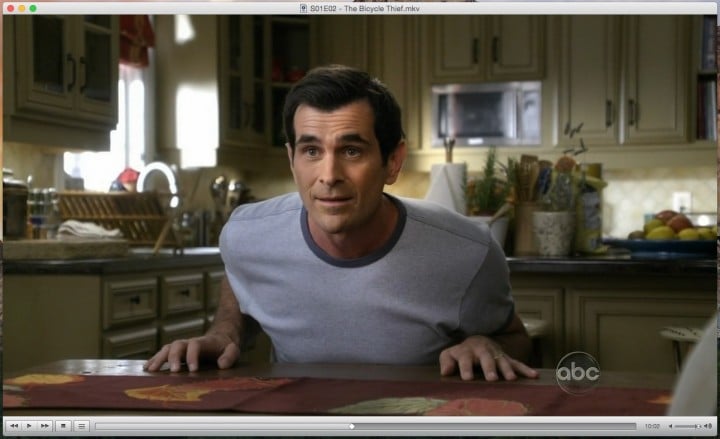 VLC plays pretty much any video file you throw at it, no matter the file size or file type. It's easy to use, but also has power features in the settings if you want to use them. The best part is that these power features stay out of the way if you don't want to use them, which can't be said for other pieces of software.
Caffeine
In the OS X Settings, you can disable the screen saver from ever coming on, but if you want to re-enable it, you have to go back into settings and change it again. With Caffeine, there's no need to do this.
This app makes it really easy to disable or re-enable the screen saver, which can come in handy if you're reading an article or watching a video. Simply just click on the small icon up in the menu bar to enable or disable Caffeine.
Mailbox
Many users prefer to just use the web interface of their email service, but if you're one to likes to use a dedicated mail client on your desktop, Mailbox is probably one of the best options.
Mailbox offers a sleek and simple interface for managing your email. Unfortunately, the Mac app is still in beta, but it's functional enough that it's at least usable. Plus, anyone can use it.
Skype
OS X has FaceTime built-in, which allows you to easily video chat with other Apple users, whether it'd be on an iPhone, iPad, or other Mac. However, not everyone uses Apple products, which is where Skype comes into play.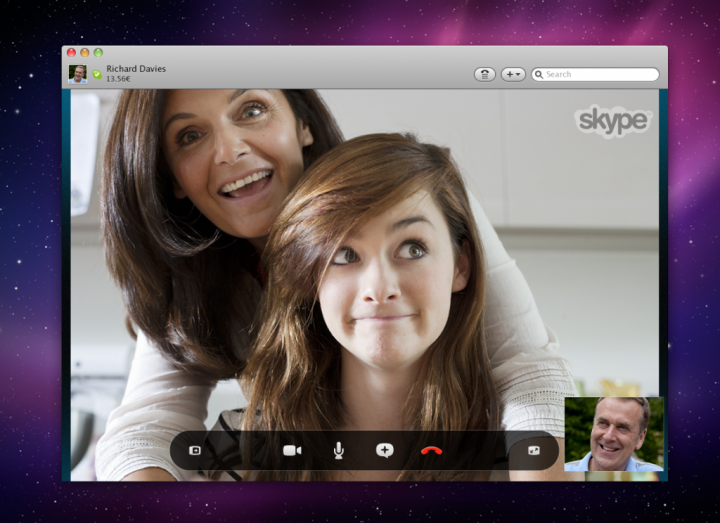 Skype is one of the most popular video chat services on the market, and chances are your friends have a Skype account, making it really easy to video chat with them, even if it isn't through FaceTime.
Pushbullet
Have you ever wished that you could receive all of your iPhone notifications on your Mac? Pushbullet is an app that does just this.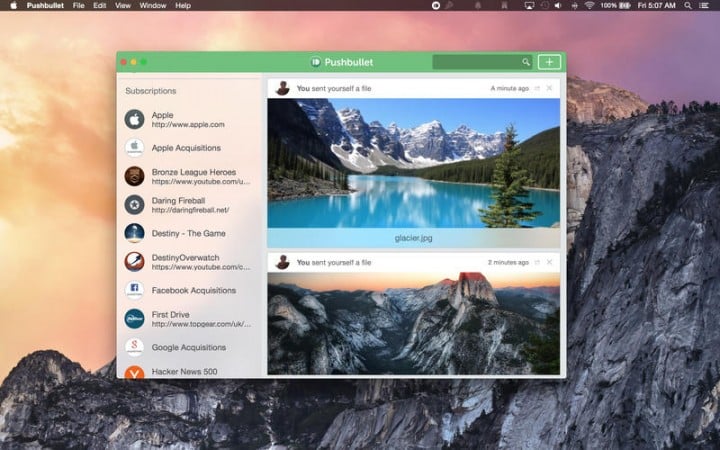 When you're working on your Mac and focusing on what you're doing, the last thing you want to do is take eyes off the screen in order to check your iPhone because of a notification. Instead, Pushbullet can send all of your iOS notifications to your Mac, and then you can decide from there what you want to do with them.
uTorrent
Downloading torrents is completely legal, but it's really what you're downloading that affects the legality of it all. In any case, if you're looking for a good torrent app for your Mac, uTorrent is a great option.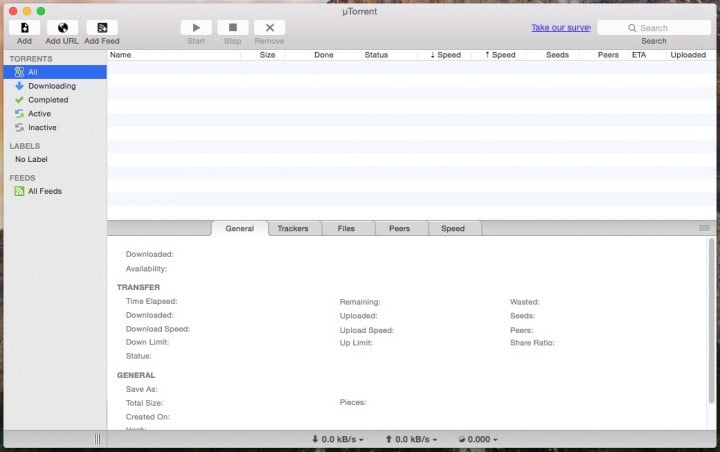 The reason that uTorrent is so great is because it's lightweight and simple to use. The newest versions have ads and other annoying stuff, but there's no problem in using an older version that works a little better for you.

This article may contain affiliate links. Click here for more details.