2012 Nokia Rumors: Tango, Apollo, Windows 8 Tablet Launch Dates
In what is reported as a tip to Nokia-centric blog My Nokia Blog, Nokia has an expansive product launch schedule for 2012 spanning both smartphones and tablets. The company had recently unveiled two debut Windows Phone smartphones at the Nokia World convention in October, and is presumably hard at work to introduce other devices in the Lumia Windows Phone product line.
Th tipster, said to be an employee working for Nokia in the company's home country of Finland, says that should expect to see Windows Phone Tango smartphones at CES (January 2012) or Mobile World Congress (February) and that Nokia-made phones with Microsoft's Apollo build of Windows Phone are slated to arrive at the Nokia Connection conference in June. Additionally, the company is also hard at work on a Nokia-branded Windows 8 tablet.
According to Unwired View, the rumored Nokia Lumia 900, which is supposed to be a higher-end version of the Lumia 800 with better specs, will be unveiled at CES alongside the Lumia 719, which was not heard of before. The Lumia 719 will usher in the Windows Phone Tango build, which follows the Mango update. Tango will allow Microsoft's partners to deliver 4G LTE and also smaller phones, the latter is important as Microsoft wants to compete against Android in the low-end entry-level smartphone market.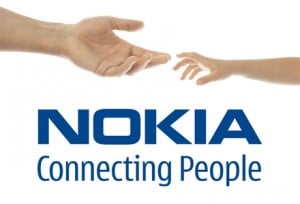 Apollo is supposed to be the code name for Windows Phone 8, and that will be released in June 2012. Previous major Windows Phone releases were made in the Fall, at or around the same time as CTIA Fall, so the summer release shows that Microsoft is aggressively trying to get new versions out quicker. Apollo will deliver NFC support along with larger displays and higher resolution display support.
As to the Windows 8 tablet, Nokia has stated that there exists opportunities in the tablet market previously, but the phone-maker did not indicate if it would pursue those opportunities. Nokia is no stranger to the desktop Windows OS. In the past, Nokia had released a 3G-capable netbook running Windows 7 called the Nokia Booklet 3G.
You can take all this information with a grain of salt as all of this is unconfirmed and launch dates can slip or change at any time.

As an Amazon Associate I earn from qualifying purchases.