2014 MacBook Pro vs 2014 Macbook Air
Not too long ago, it was pretty obvious what the big differences were between the MacBook Pro or the MacBook Air; one was a power user's dream that carried a lot of speed and performance, and the other was a less powerful, albeit ultra-portable notebook that's great for road warriors. However, times have changed, and the gap between the two different laptop models are closer than ever.
Thanks to the introduction of the Retina-equipped MacBook Pros, power users can now have a laptop that's significantly lighter and thinner than the MacBook Pro has ever been, making it a tempting buy over a MacBook Air. However, the MacBook Air has improved over the years as well, and its performance is quite admirable for such a thin and light device. This makes it difficult to decide which model to buy, but there are still some differences between the Pro and Air that consumers should know, and they can be the deciding factor as far as which MacBook model you purchase.
Furthermore, both versions have been updated for 2014, and the changes to both models slightly affects the buying decisions that you may have to make, so we figured we would compare these two new laptops and help you decide which one is the right model for you.
2014 MacBook Updates and Changes
While MacBooks sometimes see a huge upgrade at some point in the refresh cycle, 2014 is the year of very modest upgrades.
With the 2014 MacBook Pro, the processors are seeing a slight increase in speed, with the entry-level 2.4GHz Intel Core i5 now boosted to 2.6GHz. However, the machines now have double the memory as a standard option, with the entry-level MacBook Pros now sporting 8GB of RAM instead of only 4GB.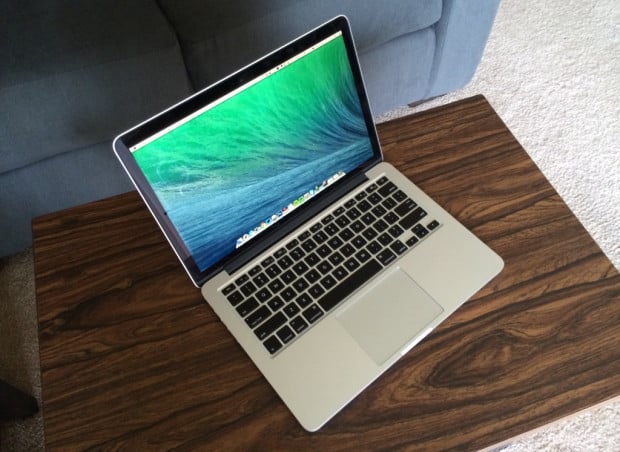 More specifically, the entry-level 13-inch Retina MacBook Pro now comes with a 2.6GHz Core i5 processor, 8GB of RAM and 128GB of flash storage for $1,299. This is the same price that it was before, so technically while it's the same price, it's a slightly better deal in the long run as you get more for your money.
As for the 15-inch MacBook Pro, the entry-level version now comes with a 2.2GHz Core i7 processor, 16GB of RAM and 256GB of flash storage. This also stays at the same price of $1,999. However, the upper-tier model has received a price drop of $100 and is now priced at $2,499 instead of $2,599.
As for the 2014 MacBook Air, the processor in the entry-level model is a slightly modest upgrade, with the usual 1.3GHz Intel Core i5 now clocked at 1.4GHz. Memory and storage has stayed the same, though, keeping the 4GB of RAM and 128GB of flash storage as the standard.
However, what's perhaps most impressive is that all MacBook Airs have received a generous and permanent $100 price cut, which means that the entry-level MacBook Air costs only $899 instead of $999. This is also means that you can get the larger 13-inch entry level MacBook Air for $999. This model comes with the faster 1.4GHz Core i5 processor as well, along with the standard 4GB of RAM and 128GB of flash storage.
Which One Should You Buy?
This is perhaps an even tougher question than if you were to compare the 2013 models of the MacBook Pro and MacBook Air, since this year's changes — while minor — severely changes some things.
For instance, the price gap between the MacBook Air and the MacBook Pro is further apart this year, thanks to the MacBook Air's price cut. $300 stands between a 13-inch MacBook Air and a 13-Inch MacBook Pro with Retina display (instead of just $200).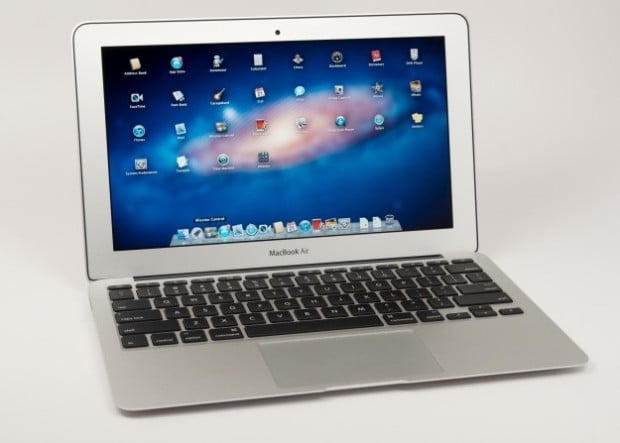 If weight is a factor for you, take note that there really isn't a huge difference between the MacBook Air and MacBook Pro. The 13-inch MacBook Air weighs just three pounds, but the 13-inch MacBook Pro with Retina display follows closely behind with just 3.5 pounds. Of course, a half of a pound can be quite significant (it's the weight of approximately two iPhones), but compared to the old MacBook Pro, which weighed in at 4.5 pounds, the newer versions are about as close to the MacBook Air as Apple can get without sacrificing performance.
I've been toting around a Retina MacBook Pro for almost a year now, and I'm not so sure that I'd want to sacrifice the power I have just to save 8 ounces of weight. The MacBook Pro is already extremely thin and light, and it can make potential MacBook Air buyers just as happy for the most part.
Plus, if you're looking for a laptop that can do more than just browse the web and check email, you'll probably want a MacBook Pro. Granted, the MacBook Air has the adequate performance to run photo editing software and do some light video editing, but if you need a portable machine that can do this without much hiccuping, the MacBook Pro is the only obvious choice.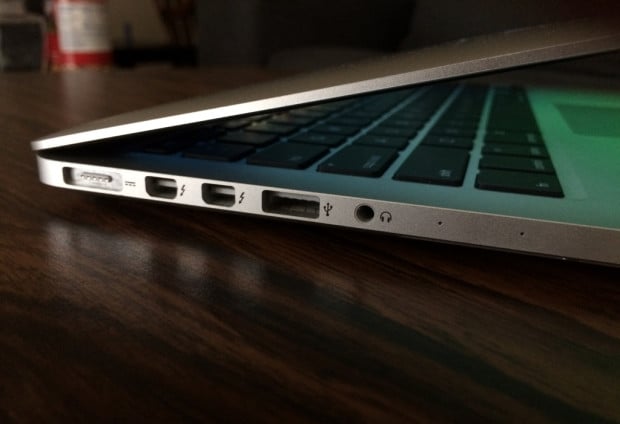 However, battery life is a big concern for a lot of users, and this is where the MacBook Air shines. One big difference you'll see between the MacBook Pro and the MacBook Air is battery life. You'll get an impressive 13 hours with the MacBook Air compared to just 10 hours with the MacBook Pro. 10 hours isn't anything to scoff at either, as that's still incredibly impressive, but if you absolutely need the best battery life you can get with a laptop, the MacBook Air wins it hands down.
If it's image quality you want, a big feature with the 13-inch MacBook Pro is the beautiful Retina display that packs a 2560×1600 resolution, compared to the MacBook Air's 1440×900 resolution. Granted, Apple recommends setting the MacBook Pro at a 1280×800 resolution, giving it less screen real estate than the MacBook Air, but you can also set it to 1440×900 without a problem.
The big benefit either way is that you'll get a better-looking display with way more detail than you would on the MacBook Air. Of course, we feel a Retina-quality display is really only for certain types of users and definitely a feature that you don't absolutely need, so this is something to keep in mind when deciding which MacBook model to get.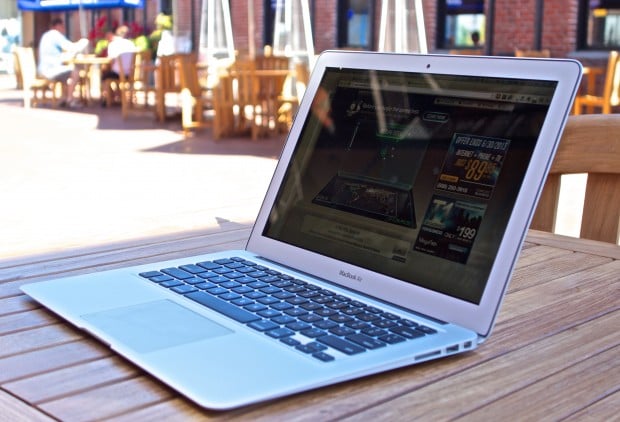 Choose Wisely
It's a though decision to make, especially since whatever model you choose will be the laptop that you'll stick with for at least a few years. However, it really just comes down to power and battery life. By saving $300, you'll get better battery life, but a slower laptop. You also won't get the beautiful Retina display or the extra power that comes with a MacBook Pro. So here's what we've come up with:
If you're primarily looking for a laptop that's as portable and lightweight as they come, and has the best battery life of any laptop, go with a MacBook Air. If you need power and a faster processor for intense computing tasks, go with a MacBook Pro. Differences in portability between the Pro and Air are minimal, but many Air users says there's a night-and-day difference. However, if you ended up going with a MacBook Pro, we can say that you'll still get many of the portability benefits that also come with the Air, so you won't be losing out that much.
There are also smaller features here and there that you get or don't get with a certain MacBook model (including more ports on the MacBook Pro), but it ultimately comes down to power and battery life when deciding on which one to purchase, so choose wisely!

This article may contain affiliate links. Click here for more details.