2015 MacBook Air Release Date Details May Disappoint
2015 MacBook Air rumors are hot in the air, and a new report suggests that Apple may not release the 12-inch MacBook Air until April at the very earliest.
According to the Wall Street Journal, the 2015 MacBook Air won't begin shipping until "the second quarter," which means that we may not see it release until at least next month, but a more likely scenario is that Apple will wait until WWDC in June before releasing the new 12-inch MacBook.
However, it's still possible that the Cupertino-based company could announce the new MacBook Air next week during its Apple Watch event, and could simply use a release strategy like the Apple Watch and the newer Mac Pro, where the device is announced and detailed, but won't be released until a later date.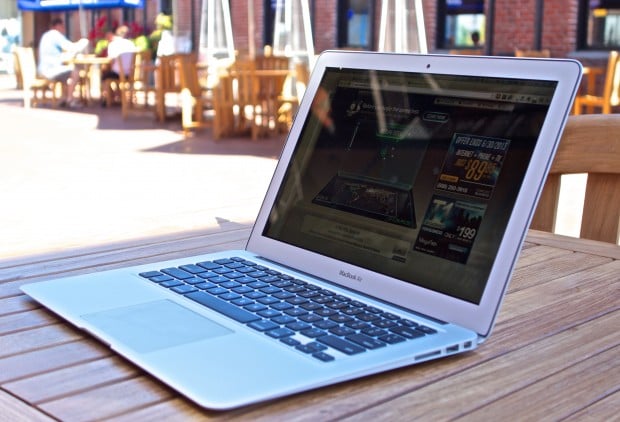 It was rumored just yesterday that Apple could very well announce a new MacBook Air next week. Release date rumors for the retina MacBook Air have been all over the place, but "early 2015″ seems to be general consensus, and the Apple Watch event could be the perfect time announce a new MacBook Air.
Furthermore, according to screenshots posted on Chinese site Feng.com, the new MacBook Air will come with internal hardware improvements, including a new Intel Broadwell Core 1.6GHz processor and Intel HD Graphics 6000, which would be a slight upgrade from the 1.4GHz Core i5 and the 5000 graphics currently in the MacBook Air. Other specs include 4GB of RAM and a 1440×900 resolution display, which points to the possibility of this being the upgrade to the 13-inch MacBook Air instead of the all-new 12-inch model.
Read: Why You Shouldn't Buy the MacBook Air Right Now
The last time that the MacBook Air received an updated was back in April of last year, when it received a slight processor boost and a permanent $100 discount on all models. It wasn't a significant refresh for the thinner notebooks, but the drop in price was a huge deal.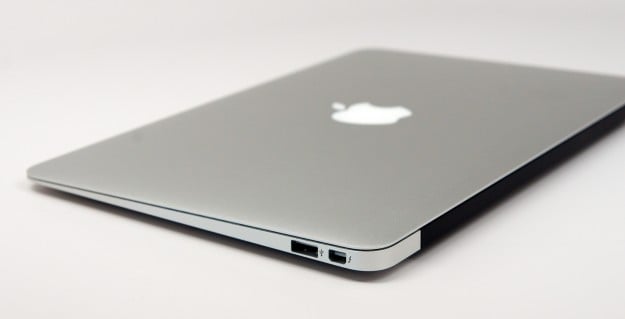 Now, as we're well into 2015, it's almost time for another MacBook Air update, only this time we should expect a new MacBook Air earlier in the year, as rumors have pointed to an early 2015 release date.
While the new MacBook Air is expected to keep the same overall design that the laptop has had since 2008, it's rumored to receive major overhauls in other areas. Most notably, it will include a handful of new features, including the new USB Type-C standard, a different kind of charger (other than MagSafe), and a thinner design that allegedly won't include any fans, and a Retina display.
As for some other smaller details, the keyboard design is to said to leave "almost no space on the side", effectively giving users a large keyboard without sacrificing overall laptop size. Plus, it's said that the speaker location will be "above the keyboard and visible," which is different than current MacBook Pros, which have the speakers situated on the sides, while the current MacBook Airs have the speakers situated below the keyboard.
Of course, if these new features don't impress you, there's certainly no harm in buying a 2014 MacBook Air right now, but if even a little part of you is excited about the possibility of a Retina-equipped 12-inch MacBook Air, it's worth it to wait and see what it will offer.

This article may contain affiliate links. Click here for more details.