2015 MacBook Pro vs 2014 MacBook Pro: Key Differences
For those looking to buy a new MacBook Pro, the 2015 refresh brings a few new things to the table. Here are the key differences between this year's new model and last year's MacBook Pro.
During its Apple Watch event, Apple announced updates to the MacBook Pro, adding a slightly faster processor and a new Force Touch trackpad. The overall design has stayed the same. In fact, you wouldn't even know the MacBook Pro was updated just by looking at it, but the changes are there, and they make Apple's workhorse laptop even better.
Like always, the prices of the MacBook Pros have stayed the same, meaning that you won't be saving any money, but you'll ultimately be getting a better value when you buy a new MacBook Pro.
Here are the key differences between the new 2015 MacBook Pro and last year's model.
Processor Upgrade
Pretty much the only performance upgrade on the 2015 MacBook Pro was a slight processor boost, with the entry-level 2.6GHz dual-core Intel Core i5 processor boosted to 2.7GHz.
However, Apple went from using Intel's Haswell chips to using the new Broadwell chips, which use less power and thus, less battery, meaning that the battery life could theoretically last longer this time around, although Apple lists the same 10-hour battery life as the 2014 model.
Other than the processor and a slight boost in graphics to Intel HD Graphics 6100, no other performance upgrades were done. The entry-level MacBook Pro remains at 8GB of memory with 128GB of flash storage as well, with a starting price of $1,299.
New Trackpad
The trackpad in the MacBook Pro has received an upgrade in the 2015 model, with Apple calling it a Force Touch trackpad that's pressure sensitive.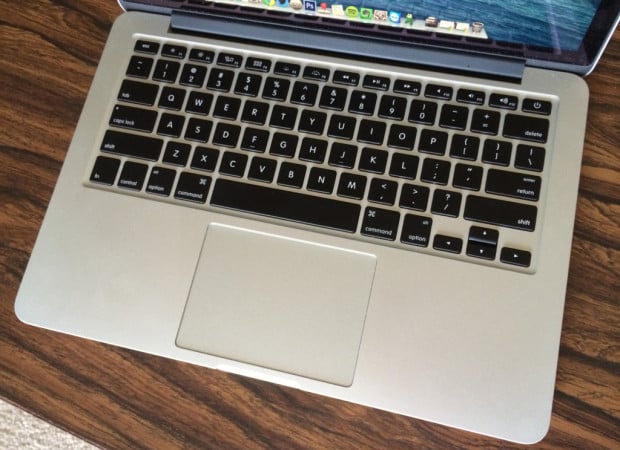 It's still the same glass material that's on past MacBook models, but it's now pressure sensitive and you can click it anywhere, instead of just from one side like previous trackpads.
The pressure sensitivity is used for what Apple is calling "force clicks," which will allows you to press hard on an address in the Mail app to get a location (for example). You can also use force clicks in Finder to see a preview of whatever is inside a folder.
It isn't something that all users will take advantage of, but it certainly doesn't hurt to have a better trackpad experience.
Why Now Is the Time to Buy
Apple announced a new MacBook earlier this week at its Apple Watch event as well, which comes with a completely new design. It's not a replacement for the MacBook Pro yet, but that time could come, which is why now is a great time to buy a MacBook Pro.
The new MacBook comes with a thinner design, which means less room for ports. Instead, the new MacBook has only one USB Type-C port and a headphone jack. Plugging in multiple things to your new MacBook would require an adapter — a $79 accessory that you'd have to tack on to the already $1,299 purchase.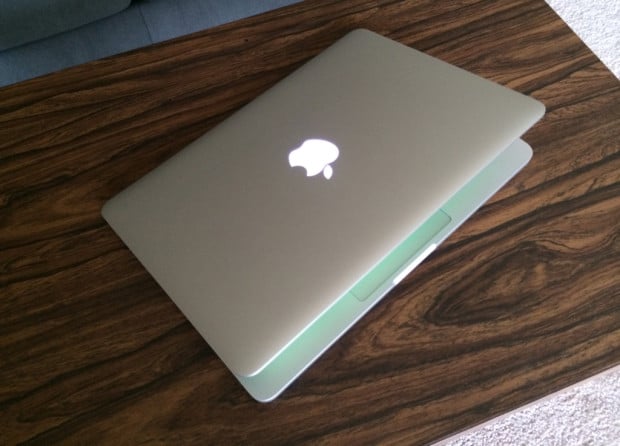 Plus, the keyboard received an all-new design as well. It's 40% thinner than the old style, but the key caps themselves are 17% larger. It's a better-built keyboard overall, though, with stainless steel dome switches instead of silicone (these are the parts under the keys). Plus, each key has it's own backlight instead of a general set of LEDs lighting up the whole keyboard. This makes for a more even application of light across the keyboard. However, there's less key travel when you press down on them, which you could get used to, but many users prefer a more beefier keyboard.
Of course, I'm not saying that all of these changes will eventually come to the MacBook Pro, but it seems likely that Apple is moving in that direction. This means that if you're wanting to buy a MacBook Pro, it might best to do it before the next MacBook Pro comes along, because it could see a drastic change.
The new MacBook will release on April 10, complete with a 1.1GHz Intel Core M processor, 8GB of memory, 256GB of flash storage, and Intel HD Graphics 5300. It will come in silver, space gray, and gold. Prices start at $1,299 for the entry-level model with an upgrade to a 1.2GHz processor and 512GB of storage costing $1,599.