2015 Moto X Release: 3 New Details Leaked
With just under a week before Motorola officially announces the all-new 2015 Moto X 3rd Gen in New York City on July 28th, a slew of photos have leaked revealing its latest smartphone. Over the past few months we've received countless leaks, reports and rumors, but today the first actual images of the device may have surfaced.
Last year the 2nd Gen Moto X was announced and released in September, and many expected something similar here in 2015. However, the phone is set to be revealed next week and most likely released in early or mid-August.
Read: 2015 Moto X: 5 Things to Know
Recently more and more details have started to emerge about the device, but nothing is final until Motorola announces it themselves. We've heard the phone will have the same 5.2-inch screen as last year, only improved and higher resolution, but today's leaks are suggesting something else. Read on for three new details.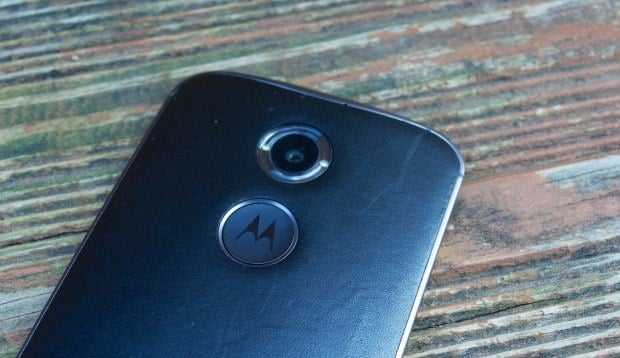 This afternoon the Peru Android Facebook page leaked multiple photos they claim is the brand new Moto X 3rd Gen for 2015. Pictures of the front and the back, and even details about the two different variants of the Moto G, which will also be announced on July 28th.
Read: 2015 Moto X vs Moto X 2nd Gen: What to Expect
The Peru Android page is showing us our first look at Motorola's new smartphone, if they are indeed real, and another set of details also leaked over on Google+. With just days before the Moto X release, everything is coming to light.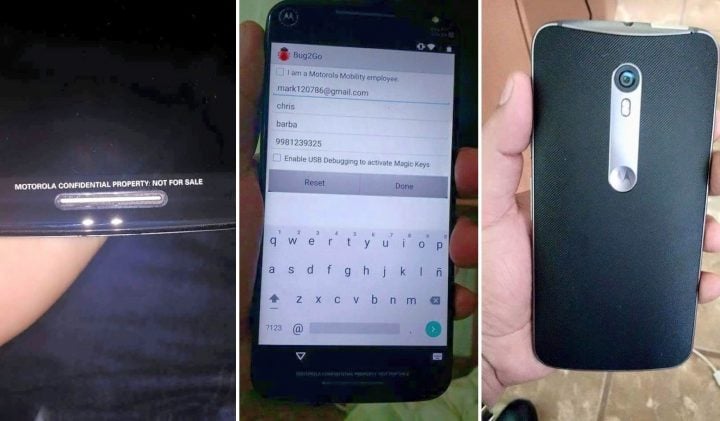 From what we're seeing the new Moto X could be bigger than last year, which contradicts all rumors we've heard thus far. It also seems to have a very similar design, a beautiful fabric or kevlar coating on back, wrapped in a durable aluminum frame, and has very thin bezels allowing for a bigger display.
Bigger Screen
According to these images and comments from the leakster over on Google+ the new 2015 Moto X won't be 5.2-inches in size like last year, but instead deliver a large 5.5-inch 2560 x 1440 Quad-HD display. With thin bezels this could be achieved without making the phone much bigger, physically, but we'll have to wait and see.
The image certainly shows sleek bezels and a large device in-hand. We'll find out everything come July 28th.
Front Facing Camera Flash
Looking at the image above showing off the large display, we're also seeing something else that we've yet to see in leaks. If this photo is accurate the new Moto X will have a front facing flash for improved selfies. We've been hearing the phone will have an 8 megapixel wide-angle front camera, and there is clearly an LED flash next to it. Interesting.
The leakster also claims that there is a fingerprint scanner inside the bottom front facing speaker, which sounds doubtful. Again, we'll have to see what Motorola announces next week.
Moto X Sport
And finally, for months we've been hearing Motorola could be bringing two different Moto X smartphones to the market this year. Originally rumors suggested the 5.2-inch Moto X, and then a bigger Moto XL or something else, but recently we've been hearing the Moto X Sport is what's new.
According to Paul Faz on Google+, who leaked some of these photos, the new Moto X is indeed 5.5-inches, and the water-resistant and ultra-durable Moto X Sport will also be announced on July 28th with a more pedestrian 5.2-inch display.
For now that's all we know based on the leaks that arrived today, but we only have a few more days before everything is officially announced on stage on New York City. It looks like this year Motorola could have a bigger, better, faster Moto X. One that offers more customization on top of different colors, leather, wood and now fabric for the back, not to mention a front facing flash and more. For those who don't like the bigger size, the Moto X Sport could be the perfect phone, similar to Samsung's Galaxy S6 Active.
Stay tuned, as more details are likely to surface as the July 28th announcement and launch date nears.