2016 MacBook Pro Release Date Rumors Heating Up
It's no secret that Apple will likely release a new MacBook Pro this year, but we're already hearing details about a 2016 MacBook Pro release coming up.
Apple usually refreshes its MacBook lineup at least once a year, sometimes even twice a year like they did in 2011, so there's no doubt that we'll see a new MacBook Pro arrive at some point this year, but the biggest question is what the new MacBook Pro will be like and how much better it will be.
Based on predictions and rumors that we've heard in the past, it's likely that the 2016 MacBook Pro will sport Intel's latest Skylake processors, which use up minimal energy (making for better battery life) and also have exceptional graphics performance.
Read: Why You Should Wait for the 2016 MacBook Pro
We also wouldn't be surprised to see the implementation of USB-C ports, either complementing the existing ports or replacing the Thunderbolt or USB 3.0 ports.
However, one big question that many users have is when the 2016 MaBook Pro release date will arrive this year, and a new rumor suggest that it will be sooner rather than later.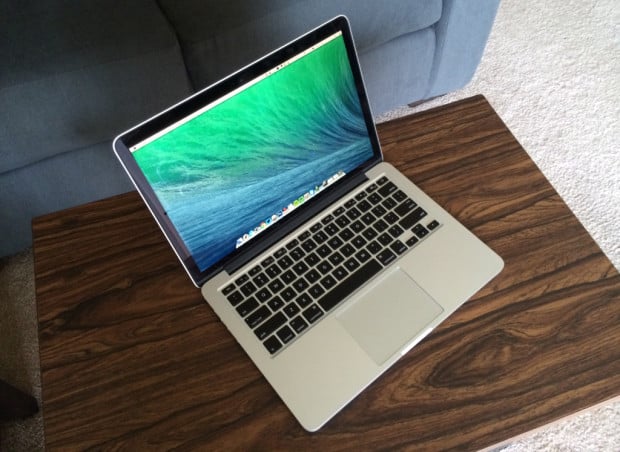 According to KGI Securities analyst Ming-Chi Kuo (via AppleInsider), the 2016 MacBook Pro release date will likely arrive at some point during the first half of 2016. Unfortunately, nothing else has been discussed.
The good new is that this means that we could see a 2016 MacBook Pro release during Apple's rumored March event, where the company could also announce Apple Watch updates and the iPhone 5se (a.k.a. the iPhone 6c). It's also possible we could see the 2016 MacBook Pro get announced at WWDC in June, which is the more likely scenario, as Apple has announced new MacBooks at WWDC in the past.
Currently, the 13-inch MacBook Pro uses the current-generation Intel Broadwell processors, and the 15-inch model actually uses last-generation Haswell processors that were first introduced in the MacBook Pro back in 2013, so the 15-inch MacBook Pro should see a nice improvement in 2016.
It's likely that the processing speed could see a bump from the current 2.7GHz entry-level processor in the 13-inch MacBook Pro to maybe 2.8GHz or 2.9GHz at the same entry-level price of $1,299. This has been Apple's pattern for years.
It will be interesting to see what Apple does with any connections and port changings on the 2016 MacBook Pro, especially now that USB-C is becoming more popular. We honestly wouldn't be surprised to see USB-C tacked on, but whether or not it replaces any current ports will remain to be seen at this point.
The good news is that those looking forward to getting a 2016 MacBook Pro can look forward to buying one sooner rather than later.

As an Amazon Associate I earn from qualifying purchases.