2017 Chevy Bolt: 200-Mile Range at an Affordable Price
Electric vehicles are slowly becoming more popular, but they're still not in a price range that's comfortable for most people. However, the 2017 Chevy Bolt will be one of the most affordable EVs to hit the market.
General Motor's CEO Mary Barra unveiled the 2017 Chevy Bolt EV during the company's press event at CES this year. The car was originally revealed last year in Detroit during the North American International Auto Show as a concept car, but was officially made official as a production car today.
The Bolt will go on sale later this year at some point as a 2017 model, and it will be one of the first long-range electric vehicles that's truly affordable, with a price tag under $30,000 after the $7500 IRS EV tax credit.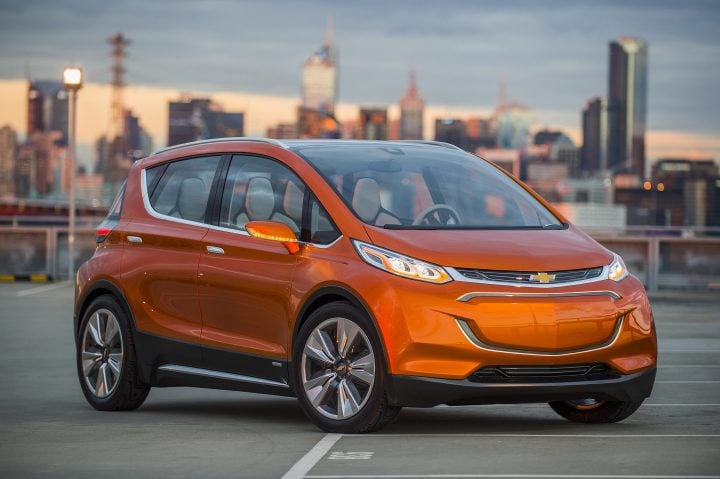 GM says that the Bolt will have a range of 200 miles on a single charge, but other specifics weren't disclosed. However, it does have an electric motor up front that takes care of the front wheels, and the car can sit five people, although it looks like it could be a tight fit with that many people crammed in. The battery itself lies flat across the bottom of the car, providing a nice low center of gravity.
Other than that, GM notes that the car will take around nine hours to fully charge up from a dead battery, which is fine for those that plug it in at night and let it charge while they sleep.
For those not looking for anything specific in the EV market, the Bolt could be an excellent option for frugal buyers, making it a good choice over the Tesla Model S, which is over twice as expensive.