2017 Toyota Sienna Review
The 2017 Toyota Sienna delivers better acceleration and fuel economy than the 2016 Sienna and includes smart seat options to let you haul seven people or a lot of cargo.
With a capable engine, plenty of cargo space, power doors and a tailgate, the 2017 Toyota Sienna checks all the boxes on the must have minivan list.
SUVs have become more of a go-to choice for parents, but there is still a place and purpose for the minivan. Yes, Toyota's "Swagger Wagon" branding is a bit of a reach, but it's true that this Sienna really isn't your parent's minivan — and it doesn't drive like the minivans of old.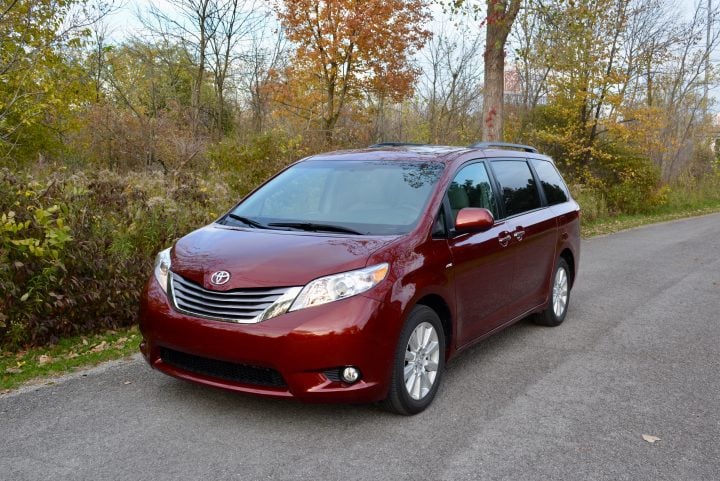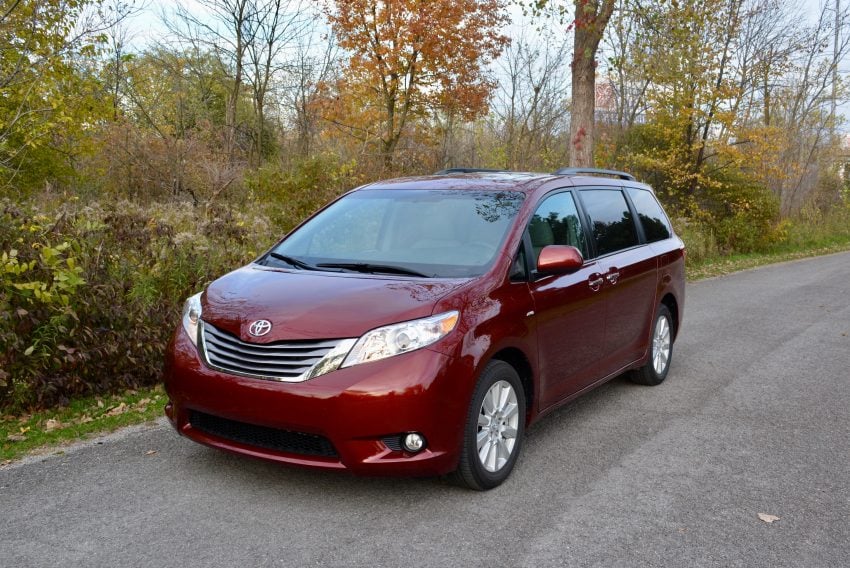 2017 Toyota Sienna Review Summary
What We Love
Drives more like a car than a van.
Lots of room for passengers and cargo.
Easy slide middle seats and easy fold up rear row.
Power doors and lift gate
What Needs Work
It would be nice to see a power option for third row seat storing.
The 2017 Toyota Sienna starts at $29,750 and goes as high as $42,800 starting for for the Limited model. There are five models to choose from and a variety of trims and options so you can choose a minivan that meets your needs and price range.
2017 Toyota Sienna Driving & Performance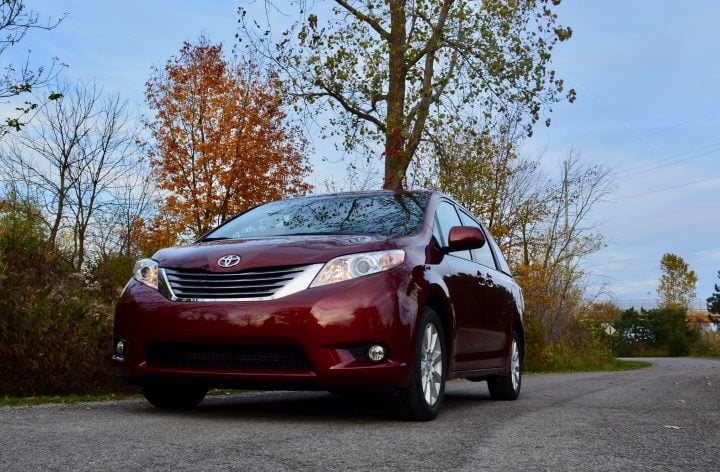 Coming straight out of a nimble Mazda MX-5 Miata I was worried that I would spend a week driving a van that handled like my parent's minivan of a decade ago. Thankfully that is not the case.
The 2017 Toyota Sienna handles much more like a car. Yes, it is still a minivan so it's not something you'll use to seek windy roads, but if you find yourself taking the back way to soccer practice it won't leave you floating along a country road feeling like you're only partially in control.
Thanks in part to the new 3.5L engine and eight speed automatic transmission the 2017 Sienna accelerates quickly for a minivan. I had no problem merging onto the highway at speed or passing slower drivers.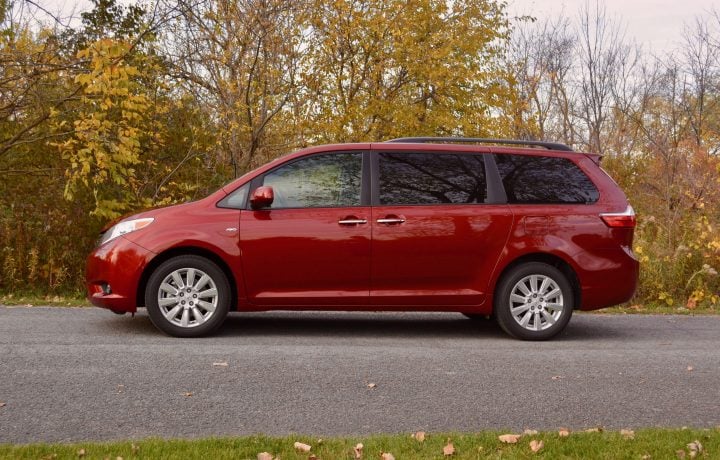 The 2017 Toyota Sienna XLE includes All Wheel Drive. Although the weather didn't really give us much chance to test the traction in an extreme situation, this is a bonus for drivers who want more control in snowy climates. With All Wheel Drive you also get a better resale value down the line.
You sit higher than in a car, and even higher than in some small SUVs, which gives you a great view of the road and the traffic around you.
Visibility is good and the blind spot monitors that are standard on the XLE fill in any blank spots by letting you know if it is OK to change lanes. They are especially helpful if you plan to split time between the minivan and a smaller car.
Fuel use is rated at 19 city and 27 highway, which is pretty close to what we experienced in our week with the minivan. This is an improvement over the 2016 model and in line with the 2017 Chrysler Pacifica fuel efficiency.
2017 Toyota Sienna Design & Interior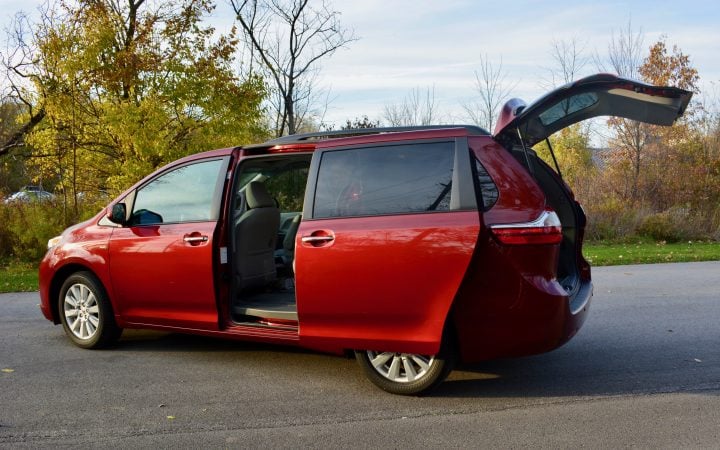 The 2017 Toyota Sienna looks like a minivan, yes, but a slightly curvier, more modern minivan.
Perhaps the biggest reason to buy the 2017 Toyota Sienna, or any minivan, is the interior and the capacity to haul people and cargo.
Even though this is a people mover, the cabin isn't a spartan affair. A wide dash places all the controls in easy reach of the driver, plus offers cupholders and access to small storage options.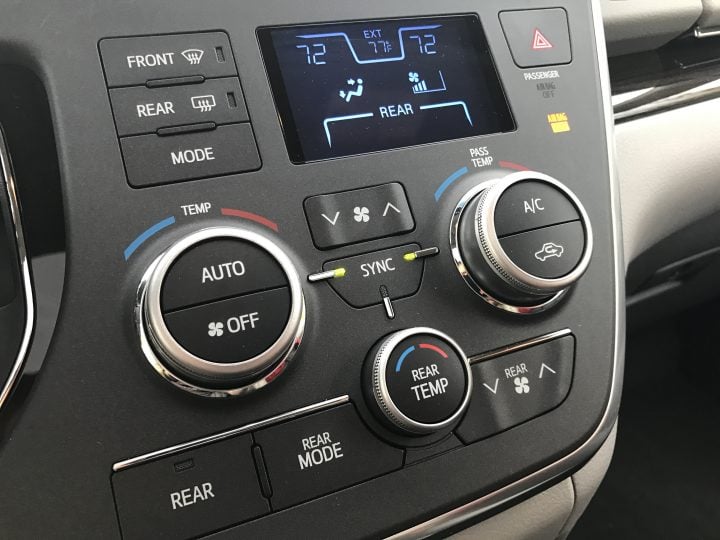 Smart climate control options allow for dual zone front controls and a completely different temperature in the rear. There are vents on the ceiling and on the floor. Parents can control the temperature of the back seats or allow passengers to choose.
The 2017 Toyota Sienna interior is nice, though not quite luxury level. I really like that the second row of seats slides on a track and fold forward to make it easier for passengers to get into the back row without squeezing between two seats. The center console slides back to put more cup holders within easy reach of the second row.
Speaking of cupholders, there are 10 that I found, and it wouldn't surprise me if there is one more tucked away somewhere.
Hauling cargo is also easier thanks to the seats that slide forward to offer up more room in the rear without the need to remove them. The back row stows in the floor of the van. This is a manual switch that isn't too hard to pull off, but it would be nice to see a power option for users that need help.
There are child safety seat anchors for up to four seats with two in the middle row and two in the third row.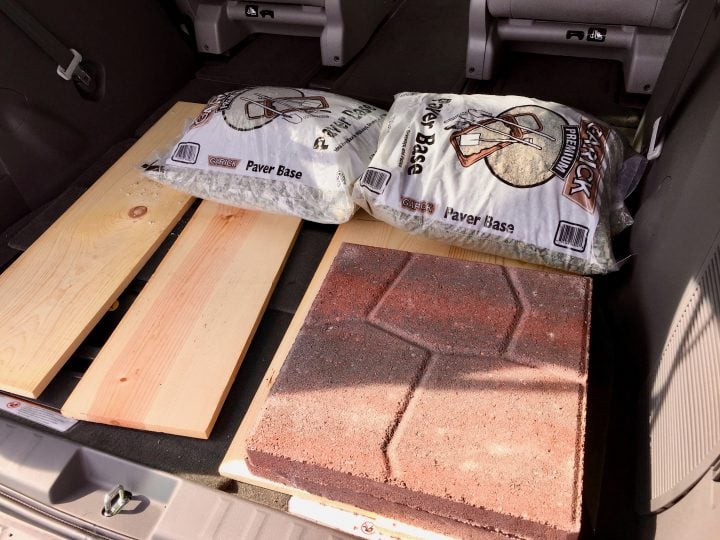 We used the cargo space to haul everything needed to build a fire pit, and the minivan handled the added weight like a champ.
My wife and I love the power doors and the power lift gate that make getting in and out of the car a breeze. With a smart key you can also tap on any door handle to unlock the door.
2017 Toyota Sienna Technology & Safety
A large 7-inch touchscreen lets you control car features, access apps and navigation. Bluetooth connectivity also allows you to sync your phone and use voice control for many functions.
The touch screen is responsive audio quality for phone calls is good. We also love the Driver Easy Speak feature.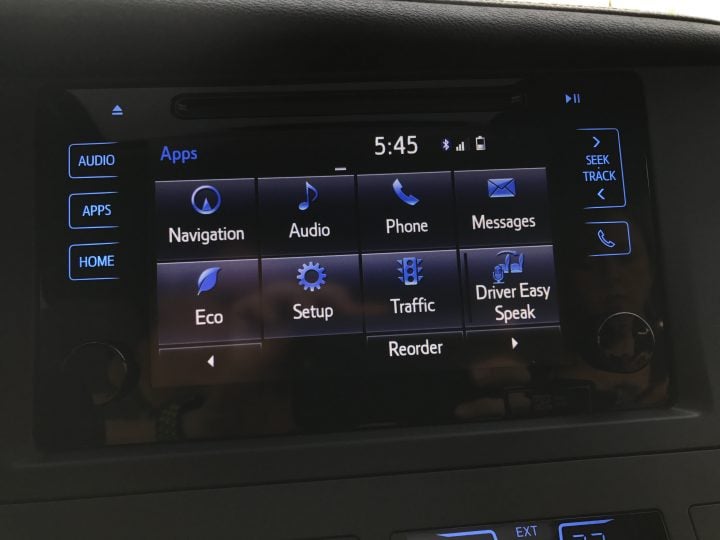 When you need to talk to your kids in the back of the van or keep an eye on them, Toyota has you covered. There is a pop down mirror to see the back two seats and a handy new voice feature that parents will love. Instead of turning around and yelling, you can push the Easy Speak button on the touch screen and your voice will be pumped through the speakers to the back of the van using the same microphone that you use to talk on the Bluetooth system.
An optional Dual-View Blu-Ray entertainment center includes a 16.4-inch screen, RCA jacks, HDMI connectivity, a SD card slot, two power outlets, two wireless headphones and a remote as an option on some models. We didn't have this feature, but it is something you may want to look into if you plan on lots of roadtrips. The screen can show one video in widescreen or put two different sources side-by-side.
A backup camera is standard, making parking much easier. We recommend choosing a package that includes dynamic radar cruise control, which will keep distance between you and the slowpoke in front of you without the need to constantly tap your breaks or reset your cruise control.
There are eight standard airbags and Toyota includes the following safety options standard as part of the Star Safety System;
Enhanced Vehicle Stability Control (VSC)
Traction Control (TRAC)
Anti-lock Brake System (ABS)
Electronic Brake-force Distribution (EBD), Brake Assist (BA)
Smart Stop Technology® (SST)
The Sienna also includes Automatic Locking Retractor seatbelts that allow you to install a child seat without the need to use a locking clip.