21 iPhone 5 Tips & Tricks
Check out this collection of iPhone 5 tips and tricks to get more out of the iPhone 5 without buying a new iPhone.
It's been six months since the iPhone 5 launched, and most people don't know how to get the most out of the iPhone 5. With this list of iPhone 5 hidden features, users will learn how to do more with the iPhone 5 without the need to buy any iPhone 5 accessories or third-party apps.
For users who do want an accessory to do more with the iPhone 5, we have a great list of iPhone 5 accessories and the best iPhone 5 car accessories, but everything on this list will work without spending anything.
This list of iPhone 5 tips and tricks contains hard to find features that most users won't know about, rather than secret features that users need a special code to unlock.
Users who want to do more, can jailbreak the iPhone 5 and install our list of the best Cydia apps and tweaks to take the iPhone 5 hidden features list to a new level.
Read: iPhone 5 Review – 5 Months with the New iPhone
Here are 15 of the lesser known iPhone 5 features we discovered while using the iPhone 5 for the last six months. Many of these features will also work on the iPhone 4S running iOS 6.
Take a Photo While Recording Video
The iPhone 5 lets users record video and take a photo without stopping. This feature is only available on the iPhone 5, and it doesn't take a full resolution photo, but it is great for capturing a special moment in video and photo.
While taking video, tap on the small camera icon in the upper right.
The photos are 1920 x 1080, which is good enough for sharing online or most prints for home, but if photos really matter it's worth making sure you are in photo only mode. This mode lets users take multiple photos while shooting video on the iPhone 5.
Get Better Reception
The iPhone 5 features LTE which delivers blazing fast download speeds, but it can also cut battery life and in some situations leave users with a phone that can't connect. While traveling in New York, we turned off LTE and went form no signal to full coverage in 3G.
This is slower, but it turned the iPhone 5 from an unusable LTE smartphone to one with a slower, reliable 3G signal. To do this, go to Settings -> General -> Cellular -> Enable LTE to Off. More on how to turn off LTE on the iPhone 5.
Let Special Callers Through Do Not Disturb
Do Not Disturb is a great way to block incoming calls and texts, but it's tough to turn off a phone all day when you need to be available to a spouse, boss or kids. Thankfully it's easy to allow users to break through Do Not Disturb while keeping everyone else silent.
Simply add a group to the whitelist and those callers go right through as if Do Not Disturb mode wasn't on.  It's worth noting that this lets calls through, but not text messages.
Get an LED Alert for Calls and Texts
Former Android users may miss the LED alerts that let them know a call or text is coming in. The iPhone 5 doesn't add a notification LED, but it is possible to use the camera flash as an improvised notification alert.
Tap on Settings -> General -> Accessibility -> LED Flash for Alerts -> On to enable this feature.
A word of warning, it is bright and may not fit in with your sleeping habits or in a meeting, but in loud environments it's the best way to see a call or text on the iPhone.
Automatic WiFi Backups
Forget about paying for extra iCloud storage and automatically backup the iPhone 5 to a Mac or PC using WiFi and iTunes. With this setting enabled, the iPhone will back up to your local computer when the computer is turned on, the iPhone is connected to the same WiFi network and is plugged in.
Read: How to Set Up iPhone WiFi Backups on a Mac
To set this up, plug the iPhone into a Mac or PC, open iTunes and then click on the iPhone page. From here there is an option to select back up to "Sync with this iPhone over WiFi".
This will ensure that the iPhone is backed up almost anytime it is charged at home. Users can check the last WiFi backup date on the iPhone by going to Settings -> General -> iTunes WiFi Sync.
Show Battery Percentage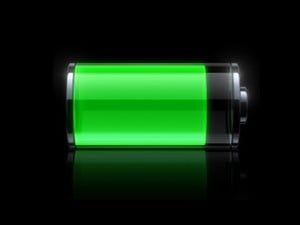 Users who want to know exactly how much iPhone 5 battery life they have left can turn on battery percent, which will place a small battery percentage indicator in the upper right.
It's easy to obsess over this number, so some users may not want to see this level of detail, but for users who find the iPhone 5 battery life is too short, this will help make it clear if it is time to charge up in the middle of the day.
Read: How to Get Better iPhone 5 Battery Life
To turn on battery percentage on the iPhone 5, go to Settings -> General -> Usage -> Scroll Down -> Toggle Battery Percentage On. Once on, it's much easier to see if the iPhone has 70% battery life left or 51%, so you can avoid running out of battery life by charging when near a cable.
Open Apps With Siri
The iPhone 5 ships with Siri which users may use to set appointments, send text messages and make calls, but Siri can do much more. One of the best new Siri features in iOS 6 is the ability to open apps.
Hold the home button for two seconds to start Siri and then say, "Open App Name" and Siri will open the app.
Some apps will not open when the device is locked, but other than that, users can open any app on the iPhone with their voice. This is handy for using the iPhone in a car, while exercising or when you only have one hand free.
Automatically Download Apps & More
Users who purchase apps on their computer or who also have an iPad or iPod touch will appreciate the ability to automatically download new apps, music and books to the iPhone 5.
Go to Settings -> iTunes & App Stores -> Automatic Downloads.
From here pick between Apps, Books and Music and choose if they should download over cellular networks. Users who buy a lot of music and don't have unlimited data may want to leave "Use Cellular Data" marked Off.
From here, any music, apps or books purchased on the iTunes account will automatically show up on the iPhone 5.
Monitor Data Usage on the iPhone 5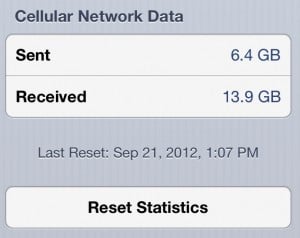 With unlimited data a thing of the past for most users, monitoring the amount of data used on an iPhone can mean the difference between a normal bill and one with a nasty surprise.
While most carriers will send data usage alerts, which allow users to increase their data allowance for one month, users can check this at any time using the settings of the iPhone,
Go to Settings -> General -> Usage -> Cellular Usage.
Unfortunately this method requires users to reset the data monitor at the end of the month. Unlike Android there is no built-in warning or identification of apps that are using the most data. Users can use apps from Verizon, AT&T and Sprint to check data usage for the official numbers.
For a more automatic method, check out Data Usage, a $.99 app that tracks data used without the user needing to reset it every billing cycle.
Type Faster with Shortcuts and Swipes
The iPhone 5 offers two ways to help users type better. Even though there is no way to install a new keyboard like Swype without a jailbreak, users can add shortcuts to the iPhone 5 keyboard and more.
Users who find themselves constantly typing phrases, emails and addresses can set up keyboard shortcuts that fill in a full sentence of phrase with just a few characters.
To add iPhone 5 keyboard shortcuts go to Settings -> General -> Keyboard -> Add New Shortcut.
Repeat this entering the phrase and shortcut. After it is configured, type the shortcut and then space to insert it.
Users can also swipe from the caps lock or the number button to insert a character without tapping back and forth between the two keyboards.
Check it out in the video above. After making this a habit its easy to type much faster on the iPhone 5.
Turn Siri on When Picking Up the iPhone 5
To use Siri without pressing the home button, users can turn on a setting that will make Siri automatically launch picking up the iPhone 5.
The iPhone automatically senses that the device is being picked up and when the proximity sensor indicates it is next to a head, like with a phone call, it will automatically start Siri.
To turn this on go to Settings -> General -> Siri -> turn Raise to Speak On
This menu also lets users choose a language, contact information and toggle Siri on or off. Just be careful using this setting if you share your phone and have Siri calling you anything potentially embarrassing.
Add the Emoji Keyboard
Do you want to be able to send advanced emoticons on the iPhone? The emoji keyboard delivers row after row of special emoticons that will show up on other iPhones to deliver funny and lively messages.
To add the Emoji keyboard go to Settings -> General -> Keyboard -> Keyboards -> Add New Keyboard -> Emoji
Keep in mind the Emoji icons don't show up correctly on many Android and other phones, so it's best to keep these simple unless sending to other iPhone or iPad users.
Use an On Screen Home Button
The iPhone home button is one of the first parts to wear out for many users, and others find it too noisy to use in meetings or while next to someone in bed.
Apple includes a way to place an on-screen home button on the iPhone 5 home screen. Users can put the home button anywhere on the screen and use it inside of any app.
To turn this on go to Settings -> General -> Accessibility -> AssistiveTouch -> On.
It's also a good idea to set a home button triple click to toggle this setting so it's easy to hide the on-screen home button. Once setup, users can tap this button to access the home button, Siri, and to change other device functions.
Turn on Find My iPhone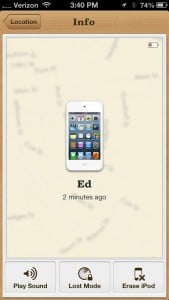 Apple includes a Find My iPhone feature in the iPhone 5 that helps users track down a lost or stolen iPhone using the phone's GPS and signal.
Turning on Find My iPhone won't guarantee a safe return, but it is an easy way to add peace of mind and to wipe a phone if it does disappear.
To do this go to Settings -> iCloud -> FInd My iPhone -> On.
Once this is enabled, users can track down an iPhone using another iOS device. Once tracked, they can play a sound, enter Lost mode or erase the device. Lost mode allows a user to set a passcode, enter a phone number and send a message to the thief or good Samaritan.
Smarter Apple Maps
Apple Maps isn't perfect, but it does offer Siri enabled turn-by-turn directions and an option to make the experience smarter.
In Apple Maps, users can turn on Traffic to see traffic on the screen and to get alerts while driving, which include an option to see what the traffic backup is about and to get a new route around it.
Go to Maps -> Tap on the bottom right corner -> Tap Show Traffic.
Once this is on it's easier to plan trips. Of course users can also download Google Maps for the iPhone for another experience with turn-by-turn directions.
Send iMessage as a Text Automatically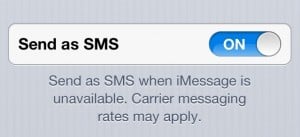 iMessage is a great way to avoid text message charges, but when it goes own users can end up with a bunch of unsent messages. This is annoying, but users can make sure messages go through without any manual intervention required.
Go to Settings -> Messages -> Send as SMS -> On.
This quick toggle will make sure messages send as a text if iMessage fails. It may add a few cents to a monthly bill for users who don't have a text plan, but it's worth it for many users who can't afford to let a work message slip because iMessage is down.
Turn on the Camera Grid
The iPhone camera features a grid mode that is handy for composing photos. Photographers use the rule of thirds to compose a shot and draw a viewer's eyes to the point of focus. This setting makes it easier to line up a shot.
To turn it on open Camera -> Tap Options -> Grid to On.
The grid lines do not show up on the final photo. To learn more about how you can use this, check out this guide on the rule of thirds.
Skip Songs, Use Siri and More With Headphone Controls
The headphones that come with the iPhone 5 do more than just push music to your ears. The built-in microphone and control switch lets users perform a variety of actions without taking the iPhone out of a pocket.
The most common control is to use it to change volume, but it does much more. Here are a few things you can do with the iPhone headphones.
Launch Siri – Hold for about 2 seconds
Pause Music – 1 tap
Skip a track – 2 taps
Remote Shutter – one tap of volume up while the camera is open.
This works with the standard Apple headphones and many made for iPhone replacement headphones as well.
Better Late Night Listening

If you listen to music with the built-in Music app on the iPhone 5 late at night, turn on the Late Night mode. This dials down the bass and tones the music for a more relaxing sound.
Go to Settings -> Music -> EQ -> Late Night.
Unfortunately, the EQ settings only work on the built-in Music app, not on apps like Pandora or Songza.
Use the iPhone's Built-in Scientific Calculator
The iPhone features a built-in calculator that handles the basics like tipping percentages and standard math, but not many users know that turning the iPhone on its side reveals more functionality.
By rotating the iPhone into landscape mode users get a scientific calculator. This may not replace a TI 83+ calculator, but it is a handy hidden feature.
Turn on Night Mode for Every App
When using the iPhone 5 at night, the screen can often be too bright, even at the lowest setting. Some apps feature a night mode that turns white sections of the screen black, but not all apps offer it.
There is a hidden feature that lets users turn on night mode for any iPhone app, or the closest thing to night mode. Apple lets users invert colors, which results in some weird colors in select apps, but makes it easier to use a web browser at night.
Go to Settings -> General -> Accessibility -> Invert Colors to On.
An easier way to turn this DIY night mode on and off is to set a triple click of the home button to invert colors. This won't work with the other option to triple click for a home button, but this option may prove a better use for the triple click shortcut.