34 Xbox One Tips & Tricks for a Better Experience
Last updated December 12th, 2016
It's ironic that we still consider living room entertainment systems like Microsoft's Xbox One a living room console or device. Really, the Xbox One is anything but a "device." When many hear "device", they think of less complicated, feature-specific things that don't require much management and aren't that intricate. The Xbox One isn't complicated, but it is intricate. There are tons of features and options available through its software.
Here are some Xbox One tips to help you better navigate the Xbox One interface, use the integrated features and more. These Xbox One tips will be especially helpful for gamers who've just picked up the console or are expecting to in the near future.
Xbox One Tips: Get a Kinect 2 Sensor
Starting out, there was just one version of the Xbox One with an included Kinect 2 sensor that allowed users to control their cable boxes, play motion games and control everything with their hands and voice. Quickly, Microsoft introduced another version that doesn't include Kinect 2 sensor and is just $349.99.
Don't buy that version. Invest the extra $100 and pick up an Xbox One with Kinect 2 sensor for $399. If you have already picked up that version, it's worth buying a used Kinect 2 sensor from GameStop for the voice and motion controls alone. As you read more of tips, you'll learn why.
Xbox One Tips: Follow Xbox Live Game Hubs for the Latest News
There was never an easy way to get information about the latest feature additions to games directly through Xbox Live. Game Hubs are accessed by pressing the Menu button when a video game is highlighted. Users can follow a title's Game Hub for a list of friend's who've played the game, leaderboards, video clips and a list of Xbox One owners who are popular for creating clips and broadcasts. There's also an area for purchasing downloadable content.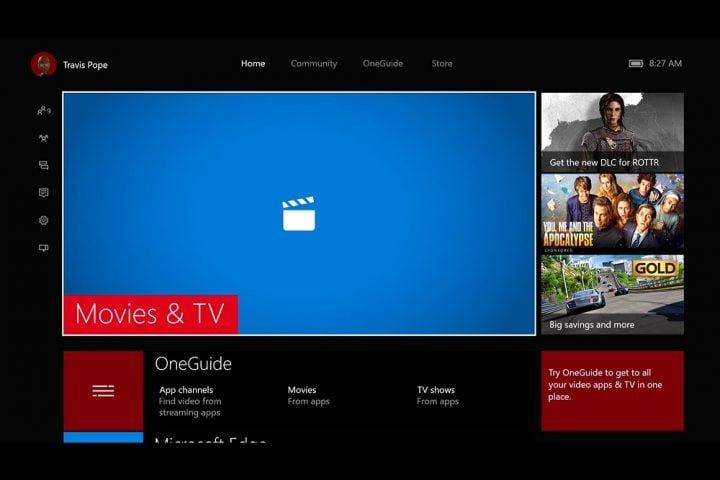 Xbox One Tips: Like a Game? Look for a Related VIP
VIPs are new to the Xbox Live ecosystem. They're special people, individuals that Microsoft has chosen to highlight on the Xbox One and Xbox Live for their live broadcasts and video clips. Look for them in the game hubs and individual game pages. Again, VIPs are also listed in each Game hub.
Xbox One Tips: Connect a USB Keyboard
The Xbox One doesn't have a ChatPad accessory. Most believe that's because Microsoft wants users to install the SmartGlass app on their phones to send messages and more. Whatever the reason, composing messages with a controller is horribly time-consuming and cumbersome. For that reason, Microsoft lets users plug-in a USB keyboard to their console for faster messaging. Any USB keyboard will do and it doesn't matter which port you plug it in to.
You can also pick up the Xbox One ChatPad.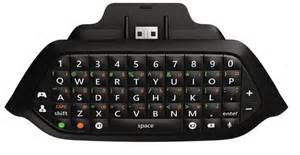 Xbox One Tips: Join the Xbox Insider Program for Early Updates
Microsoft's Xbox Insider Program lets Xbox One owners get the latest updates a month ahead of schedule in exchange for providing feedback about new features. Joining the program is free, try downloading the Insider Hub app from the Xbox Store.
Xbox One Tips: Use the Double Tap Menu for Easy Snapping
Multitasking on the Xbox One is simple with a Kinect 2 sensor. Just say, "Xbox, Snap" and you're good to go. Users who don't have a Kinect 2 sensor have a more complicated routine. Press the glowing Xbox logo on your wireless controller twice quickly to bringing up the Xbox Guide and the Snap menu. This menu also lets you record videos in games if you don't have a Kinect 2 sensor or don't feel like saying "Xbox, Record that."
Xbox One Tips: Share Your Digital Xbox One Games With Friends
When you buy a game digitally it's always available to download directly from Xbox Live. You can store it on a hard drive too. You can't trade it in, but you can share it with your friends and family thanks to a feature called Xbox Live Home Gold. Just go to the Settings app on the Xbox One that  other users play your games and set it to your Home console.
Read: How to Share Xbox One Games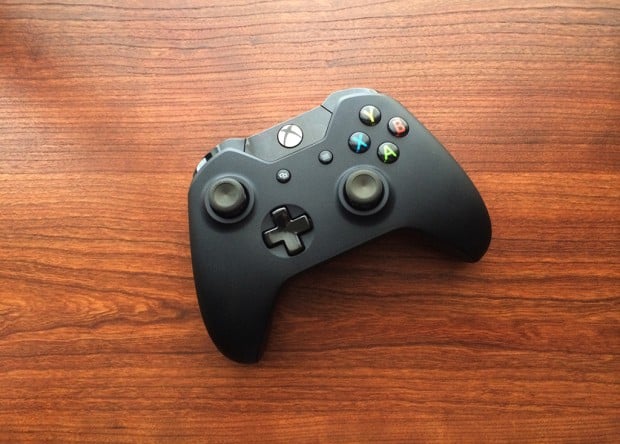 Xbox One Tips: Free Movie Weekend
Microsoft makes a few games available for free and a ton more available on the cheap through Xbox Live Games with Gold. Most people don't realize that Microsoft lets users watch videos for free through its Free Movies Weekend promotion too. Just look for the banner when you log into Xbox Live. You'll be able to watch the movie for one weekend and then it'll disappear from your collection. In January Microsoft offered Justice League: New Frontier free for Xbox One owners to stream.
Xbox One Tips: Find Other Players Quickly with Looking for Group
Xbox Live stands to get its biggest upgrade yet when Looking for Group launches sometime soon. Available right now to Xbox Preview Program members, the feature lets users set a time and a date to gather Xbox Live users to play their favorite titles. When someone is interested, Xbox Live sends the person that created a Looking for Group entry their Gamertag so that they can jump into a party.
Xbox One Tips: Pre-Order Games for Early Download
Making digital games more popular is crucial to the Xbox One's future success. To get to the point where more and more users are purchasing their games directly from their console, Microsoft needed to take all the pain out of digital purchasing on release day. That's where pre-orders come in. Xbox One owners can pre-order a game before its release and have it silently download to their console. You won't get to play until the release day actually arrives, but it saves you from having to spend release night downloading the game.
Pro-orders also work from the Xbox website.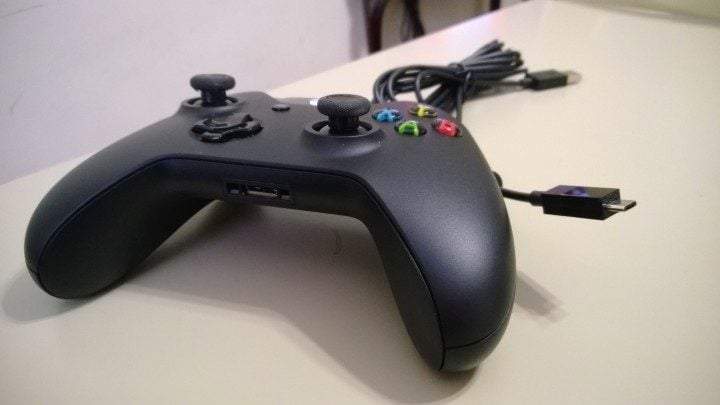 Xbox One Tips: Add a Hard Drive for Extra Storage
Most Xbox One consoles have 500GB of storage built-in. Thankfully, users can add more. If you purchase an USB hard drive with more than 256GB of storage you can plug it in directly to the Xbox One's USB ports. You'll need to format the hard drive, but once you do, your Xbox One will store all of your games and add-ons on the external drive instead of the one built into your console.
What's more, adding external storage makes sharing games easier. You can unplug that hard drive and go to any Xbox One, login and still play them. Without an external hard drive to hold your games you are stuck downloading them again at a friend's house.
Xbox One Tips: Get a Headphone Adapter
You can use the Xbox One Chat Headset included with your console or you can buy the Xbox One Stereo Headset Adapter and use the headphones you already have.
Read: Essential Xbox One Accessories
Xbox One Tips: Search from Anywhere and Use a Code
Some Xbox One Kinect 2 voice commands are only available in specific apps. Other voice commands work wherever you are. "Xbox, Snap" "Xbox, Go Home" "Xbox, Bing" and "Xbox Use a Code" are all available at any time. So are device specific commands for your television volume.
Xbox One Tips: Web Apps Are Your Friend with Microsoft Edge
The Xbox One has a ton of entertainment apps, but it's still missing a few. Fill the holes using the Xbox One version of Microsoft Edge . You can use Microsoft Edge  to stream videos from sites like PBS or podcasts using web apps like Pocket Casts. For the best experience, you may want to control Microsoft Edge with the SmartGlass app.
Xbox One Tips: USB & DLNA Media Streaming
Late last year Microsoft rolled out a free app that lets users stream video and music directly to the Xbox One from their PC or play anything stored on a flash drive or hard drive. It's called Media Player. Download it from the Xbox Store to enjoy the content you already own.
Xbox One Tips: Download Demo Central for the Latest
The Xbox Store is a mess when it comes to finding demos. Strictly speaking, the Xbox One doesn't have a lot of them anymore, but they're a few still lurking around. Download the Game Demo Central app to get the latest high-profile video game demos.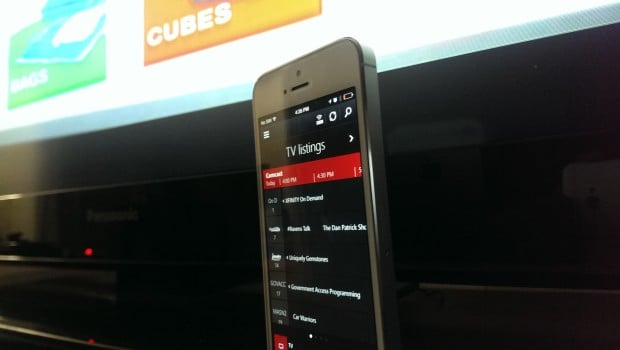 Xbox One Tips: Rebalance Volume
Unlike Sony's PS4, Microsoft's Xbox One allows users to snap multiple things to their screen. This means you can play a video game and listen to music at the same time or browse the web while watching a television show. The key to all of this is rebalancing the console volume so you can clearly hear one over the other. You can rebalance audio in the Sound mixer area in the Xbox One's Settings app or the Guide.
Xbox One Tips: Use Xbox.com & Xbox SmartGlass
Xbox.com and Xbox SmartGlass allow users to stay connected to Xbox Live even when they aren't on their console. Access them frequently to keep an eye on your friends, monitor achievements and follow other game news. Purchasing games from either of these locations starts the download on your Xbox One, making it easy to get going on a new game when you finally do get in front of your console.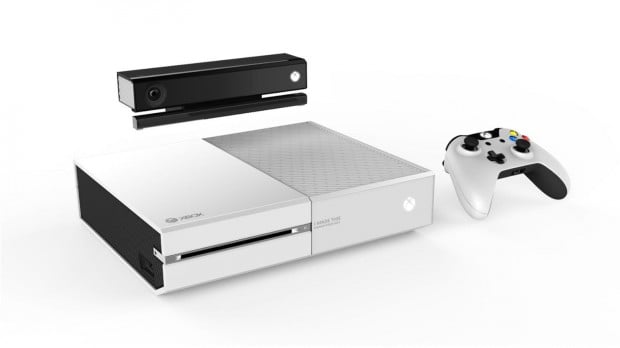 Xbox One Tips: HDMI Pass-through Port Can Be Used for Other Stuff
The Xbox One's HDMI Pass-through port is intended for use with a cable or satellite box. That being said, you can connect just about anything to itincluded a PS4, your old Xbox 360 or even a Chromecast. Anything plugged into the port is available through the TV app, allowing you to multitask just as easily as you could before.
Xbox One Tips: Xbox One App Channels
Many Xbox One apps include channels that plug directly into the Xbox OneGuide. Press the X button on your controller or say "Xbox, OneGuide" to look through what's available in other apps. Twitch puts popular game streams here. FX Now makes new shows available here. OneDrive includes a built-in camera roll.
Xbox One Tips: Go Directly to TV
Say you've connected a cable or satellite box and want to watch a show. Don't back out of your game, the Xbox One won't close it. Instead, just say "watch" and the name of the channel to instantly go to that channel from anywhere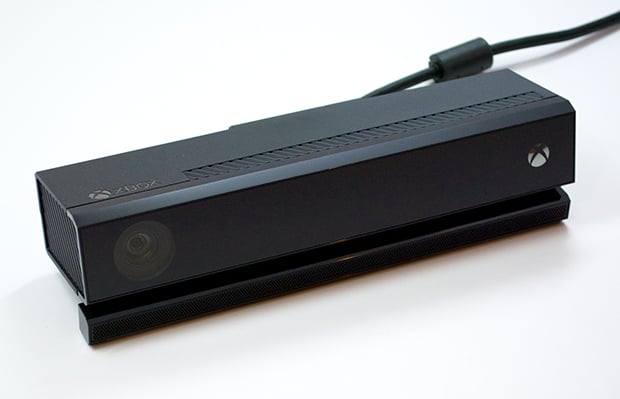 Xbox One Tips: For Quick Navigation, Use the Triggers and Bumpers
The Xbox One's software involves navigating to a lot of different panels. You can rely on the joystick for these, or go ahead and take some shortcuts.
Press the left and right triggers to quickly move up and down long lists. Press the left and right bumpers to go ahead and switch panels from left to right.
Xbox One Tips: In the Activity Feed, Hit X to Like Something
The Activity Feed directly inspired by what Facebook has done for its users. There's status updates from developers, screenshots from your friends and status updates stuffed in there. To quickly like something, press the X button while it is highlighted.
Xbox One Tips: Pin Games to the Home Screen for Easy Access
The Games and Apps area on the Xbox One needs an awful lot of work. Honestly, you should avoid going there. Go into the Games and Apps area. Then highlight your favorite apps and games and press the Menu button on your controller. There's an option in this menu to Pin apps and games to the Home area and skip My Games and Apps altogether.
Xbox One Tips: Press Y to Re-Order Pins
On the home screen, you don't have to remove all of your Pins to get them in the order that you want. Instead, navigate down to the Pins area, then highlight the Pinned app that you'd like to move. Now press Y. You can move the pinned app anywhere that you want now.
Xbox One Tips: Listen To Music on Xbox One Offline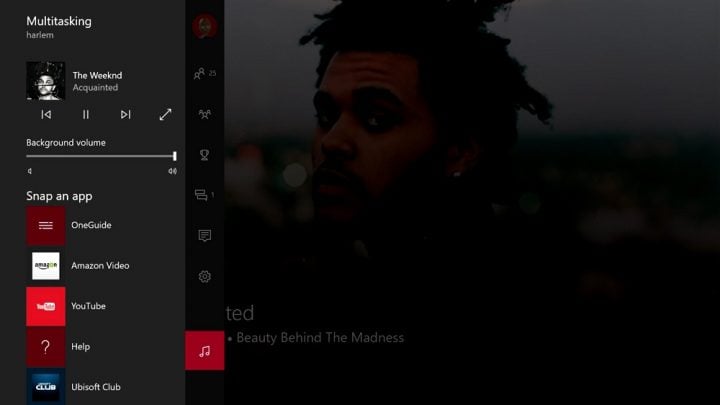 Xbox One has forced users to let a music app take over a third of their screen to play songs while in a game. Thankfully, that's not the case anymore. Beginning with the Summer Xbox One Update, audio apps downloaded from the Store can play music in the background. Groove Music expects to roll out the feature in the very near future.
Read: How to Play Music in the Background on Xbox One
Xbox One Tips: Hide Apps and Old Game Betas
Game betas show no signs of slowing down. They're everywhere, and a new one is always on the horizon. On Xbox One, there's no way to remove a beta client from your collection of games. Why that is, no one knows except Microsoft. Thankfully, you can't hide them.
Go to the My Games and Apps area and highlight the game beta that you wish to hide. Press the Menu button on your controller. Now select Hide from the pop-up menu.
Xbox One Tips: Get Updates from Developers from the Game Hub
For a long time now, the best way to get news about a game has been straight from the developer. Facebook, YouTube and Twitter have made this very, very convenient. Problem is, when you're on your Xbox One, getting at those social networks is difficult.
Game Hubs allow you to get the latest news straight from the makers of your games. The moment you purchase a game or play it, Xbox Live automatically follows that game's Game Hub updates. Players can manually follow their favorite Game Hubs too. Look for news of fresh content or updates on downtime the game is experiencing.
To open a Game Hub, highlight it in your list of games and press the Menu button on your controller. You should see an option to open a Game Hub in the pop-up menu. Note that Game Hubs links for your most recently played titles are on the Home screen.
Xbox One Tips: Join A Club
Working hand in hand with the Looking for Group feature, Clubs can be created by anyone and set to public or private. Think of the feature more like a typical gaming clan; the Clubs come with their own invitation system, chat board and Looking for Group area. You specify which games your Club is for. You all set parameters on what is and isn't allowed in your Club.
Xbox One Tips: Switch on Cortana for Even More Voice Commands
Cortana, the personal assistant from other Microsoft devices and Windows 10, is now available on Xbox One. In addition to understanding the commands that were already available on Xbox One, Cortana can tell you what your friends are playing and send Party Invites.
You can turn her on from the console's Settings.
Read: How to Use Cortana on Xbox One
Xbox One Tips: Play Xbox 360 Games On Your Xbox One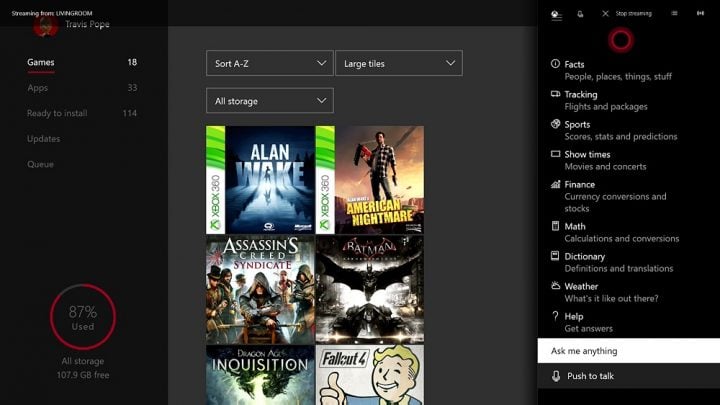 In 2015, Microsoft shocked everyone by introducing the Xbox One Backwards Compatibility Program. The program allows publishers to make their games for the Xbox 360, available to Xbox One owners that already own a disc or digital copy. Multiplayer still works in these games. What's more, they all support video recording and screenshots, just like an Xbox One game would.
Read: Xbox One Backwards Compatibility: What You Need to Know
Xbox One Tips: Start a Club
Finding friends to hangout out with on Xbox Live is getting a lot easier lately. First, Microsoft started recommending new friends to users through the Xbox app and the console. Now it's ready to introduce Clubs.
Clubs are exactly what you'd assume they are. Everyone on Xbox Live can create their own Club based around different topics and games. Microsoft makes it easy to manage Clubs by giving users decide details, like who'll be let in and what requirements they have. You can choose for your Club to be open to everyone or only the people that you invite. Each Club has its own message board, profile image and option for finding other gamers interested in playing the same thing.
Xbox One Tips: Xbox Play Anywhere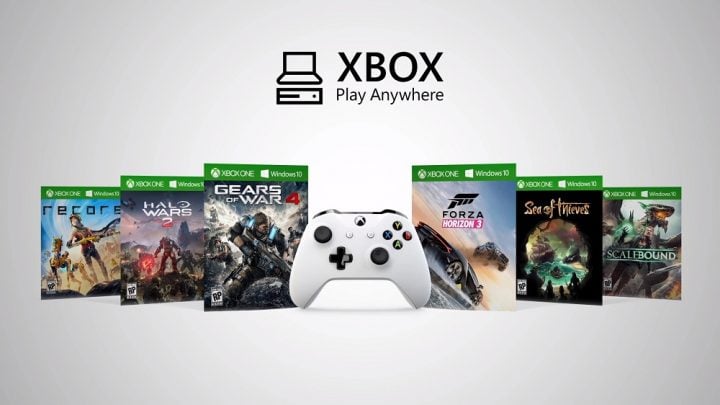 If you've ever hoped that Microsoft would get back to PC gaming, you're in luck. Xbox Play Anywhere is a new effort to do just that. Xbox Play Anywhere sort of behaves like a cross-platform Buy One Get One Free Scheme. When you purchase a digital version of a qualified title on Xbox, you get another copy to enjoy on your Windows 10 PC. It works the opposite way too.
Read: Xbox Play Anywhere: What You Need to Know
Game saves and the Xbox accessories you already have work between your console and your Windows 10 PC.
Xbox One Tips: Stream Through Oculus Rift VR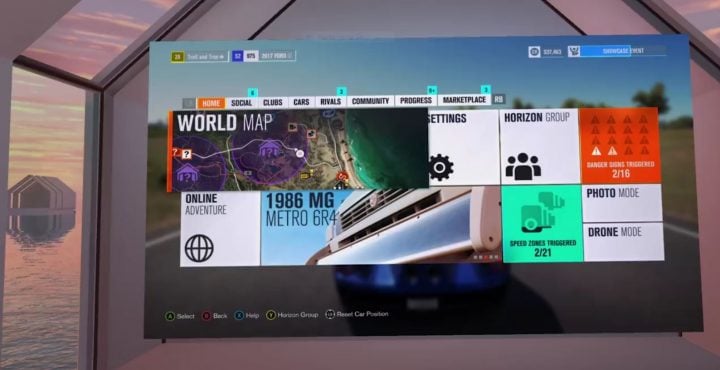 Gamers have been able to stream titles from Xbox One to a Windows PC for a while now, but a new Oculus RIFT VR experience lets you stream in a virtual environment.
The Xbox Oculus Rift VR experience is available to download here. Of course, you need a compatible PC and a Rift VR headset to give the experience a try.
Good luck with your Xbox One!

As an Amazon Associate I earn from qualifying purchases.