$290 Galaxy Nexus Deal at Costco to Include Extra Acessories
The Galaxy Nexus release date may be pushed back to December 13th, but that doesn't mean you won't be able to get something for your wait.
Costco is doing all it can to offer members a great deal on the Galaxy Nexus for Verizon. The wholesale retailer has reportedly shaved the price of the Galaxy Nexus down to $290 — $10 less than Verizon will reportedly sell the Galaxy Nexus for, with a two-year contract.
Read: Galaxy Nexus Could Launch on December 13th
The big news here is that the Costco is also adding a Member Bonus Accessory pack to the deal, much like they did with the Droid Bionic.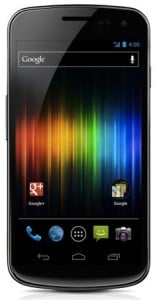 It's not clear if the Galaxy Nexus Accessory Bundle will be as good as the one that was bundled with the Bionic. Rumor has it that the bundle includes the following accessories.
Home charger
Car charger
Screen protectors
Galaxy Nexus Case
We would have hoped that it included some type of car dock, office dock and an extra battery. There's still a possibility that it will include something special, but if that's all Costco has in store, there's no reason to join just to get this deal.
The Galaxy Nexus release date on Verizon was rumored for this Friday December 9th, but the 4G LTE outage appears to put the brakes on this plan. The new date we have pegged for a Galaxy Nexus launch is December 13th.
Are you getting the Galaxy Nexus on Verizon? Or are you giving up and waiting to see what new Android phones are announced at CES 2012 in 30 days?
Via Slashgear