3 Apple Music Release Date Tips
For years, Apple, makers of the iPhone, iPad, iPod and iTunes, were the dominant force in music. It was Apple that nailed the right mix of user experience and cheap pricing for digital downloads. It was iTunes that offered a one-stop shop for all kinds of different media. Apple made a very conscious decision to stay out of subscription music. It seems, the company didn't think people would be comfortable with leasing their music. Now we have Apple Music, a subscription service and digital radio system that could very well eclipse Spotify, Xbox Music and more.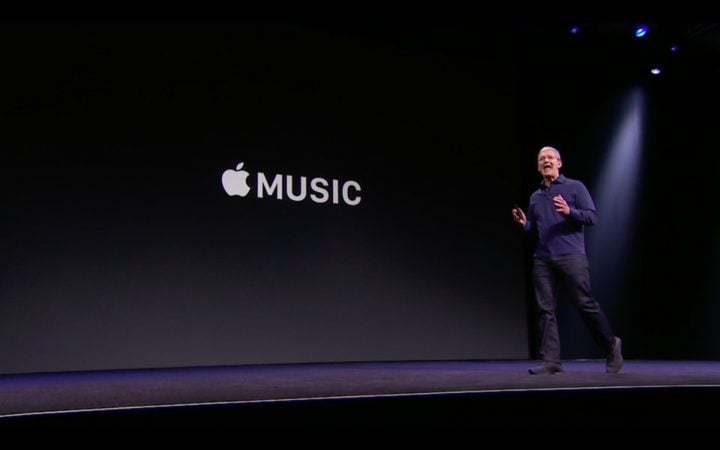 Here's what you need to know ahead of the Apple Music release on Tuesday, June 30th, and how you can get Apple Music for free.
What Is Apple Music?
Apple Music is pretty hard to describe in a single sentence. All told, the service is launching with a bunch of different moving parts.
First there's Apple's new service is also a social network. Apple is finally acknowledging that discovering new music isn't something you always do on your own. As such, Apple Music has some built-in social networking features. Called Connect, Apple Music lets users follow their favorite artists for the latest in updates, news and music samples. Apple says that Connect will give Apple Music subscribers "candid" access to their favorite artists. Any artists with a Connect account can add songs and videos to their Apple Music Connect profile for their fans.
Apple Music acts as a traditional music streaming service too. Like Spotify, users create their own cloud collection. This collection can be accessed from anywhere and iPhone, iPad, Windows PC and Android users can stream millions of songs without having to pay for them individually. For users on limited data plans, there's offline saving so that Apple Music content can be saved locally. Apple has confirmed that this catalog isn't as big as its music purchasing catalog, but still measures in the millions.
Then there's Beats 1, a dedicated Apple Music radio channel. Both Spotify and Microsoft's Xbox Music offer radio, but Beats 1 is on an entirely different level. First, Beats 1 is a livestream, not some algorithm picking different songs for you. Apple Music will have a team of dedicated DJs broadcasting from New York City, London and Los Angeles. Beats 1 will run all-day, every day — just like a traditional radio station. Algorithmic radio stations are still available too. With responses from you determining the next song, you're in control of what you hear next from them.
Read: Apple Music vs Spotify – 5 Things You Need to Know
You'll need iOS 8.4 and Beats 1 Begins Broadcasting at 9AM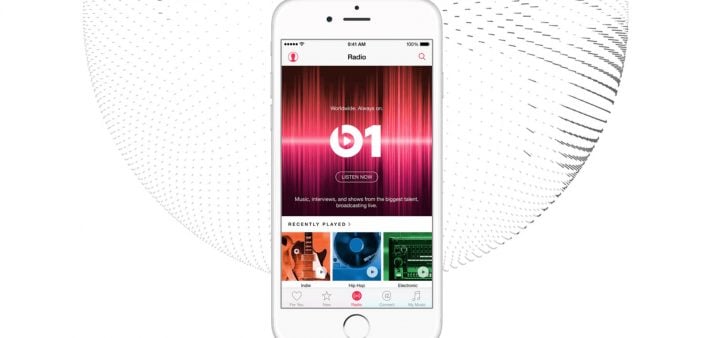 Like all new services and features that Apple adds to its ecosystem, the preeminent home for Apple Music will be on the devices that Apple makes itself. Apple Music will come baked into a new release of iOS, called iOS 8.4 and you'll need that download before you can begin enjoying the new music service.
Apple Music senior director Ian Rogers says that users can expect iOS 8.4 to be available for users at 8AM Pacific Time this coming Tuesday. Presumably there'll be a new version of the iTunes Software for Windows PCs and Macs available at the same time. Apple has already said that it'll add support for the service to iTunes too. The Android version of Apple Music won't arrive until later this year, according to comments made by Apple during this year's World Wide Developer Conference.
The standard iOS upgrade procedures apply. Keep your power cable handy and be sure to have backups of your photos and music in case anything goes wrong.
Beats 1, that live radio station that service will offer, begins broadcasting at 9AM. From that point on you'll be able to listen anytime, all the time.
What The Real Apple Music Price Is
Of course, Apple Music isn't free. Whether Apple Music pricing is competitive depends on what services you already have and what features you value.
Everyone gets a three month free trial of Apple Music for use on their iPhone, iPad, iPod, Windows PC or Mac. Again, that Android version will come later. After that free trial expires the entire Apple Music experience will cost $9.99 a month for a single membership or $14.99 for a family membership. Up to six different people can take advantage of a single Apple Music family membership.
Apple Music subscribers get access to radio stations including Beats 1. Basic Apple Music radio stations are included in the subscription too, along with unlimited skips. Access to the content that artists add to Apple Music Connect comes with a subscription. So does unlimited downloads from the Apple Music subscription download library, offline listening and music recommendations.
The free tier of Apple Music will include the ability to follow artists on Apple Music Connect, access to Beats 1 and radio station access with a limited number of skips.
Read: Apple Music 5 Things to Know Before You Subscribe
Good luck on Apple Music release day. Apple Music is the most ambitious thing Apple has done in the music space in some time.

This article may contain affiliate links. Click here for more details.