3 Big Xbox One, Wii U and PS4 Games for June 2015
We all knew that as the summer months approached there'd be a little less to be excited about. New titles from independent developers for the Xbox One, PS4 and PC are still arriving at a fast pace, but games from large developers with names most gamers can recognize are down to a trickle. Those in search of Xbox One and PS4 games have a chance, there are three major releases coming to those platforms over the next weeks. The same can't be said for Nintendo's Wii U console, which is still reeling from a lack of third-party developers willing to make games for it.
Here are 3 exciting Xbox One, Wii U and PS4 games slated to arrive in June and save you from the annual start of the summer boredom that usually hits the industry after the E3 trade show.
Elder Scrolls Online: Tamriel Unlimited – June 9th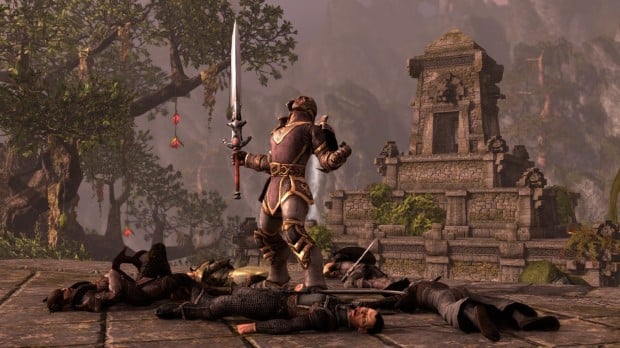 Gaming lovers aren't strangers to Xbox One and PS4 games that focus on online connectivity and building a world around them. That being said, they may not quite be ready for the huge launch of Elder Scrolls Online: Tamriel Unlimited coming June 9th.
Originally launched on Windows and Mac OS X back in 2014, Elder Scrolls Online: Tamriel Unlimited is a re-release coming to the Xbox One and PS4 for those who have an Xbox Live Gold or PlayStation Network account and don't want to go through the hassle of building a PC.
Read: 10 Elder Scrolls Online Release Date Tips
Elder Scrolls Online: Tamriel Unlimited is a role-playing game. Players create their own character and go on different story quests to learn more about the continent of Tamriel and about new happenings in the Elder Scrolls universe. Players can choose between being a Dark Elf, High Elf, Wood Elf, Orcs and more. There's no single player experience that lets you stay offline, but there is content in the game that can be played by yourself online. Elder Scrolls Online: Tamriel Unlimited takes place hundreds of years before the last game in the series to arrive on Xbox One and PS4, Skyrim.
GTA Online Ill-Gotten Gains Update – June 10th
Announced last week, the Ill-Gotten Gains Update for GTA Online isn't a game in its own right. That is to say, you can't purchase it in a store. Even if you could you wouldn't be able to do anything with it if you didn't own GTA 5. On Wednesday, June 10th Rockstar has a ton of new weapons, vehicles and extras for users to purchase as part of the Ill-Gotten Gains Update.
Read: GTA 5's GTA Online Ill-Gotten Gains Update Gets Release Date
Players can look forward to gold-plated tour business, planes and helicopters. Rockstar has a double XP event planned for the update too happening June 12th through June 14th. GTA Online is free with a copy of GTA 5 and so is the Ill-Gotten Gains Update. Purchasing all of those new hot cars and vehicles using in-game cash won't be cheap though. Ill-Gotten Gains is coming to the Xbox One, PS3, Xbox 360, PS3 and PC. Again, this isn't a new release, but for anyone who isn't excited about the PS4 games and Xbox One games arriving over the next few weeks.
Lego Jurassic World – June 12th
The Lego series of games has always managed to not fall into the same trap that licensed games fall into over and over again. Too often licensed games don't add much to the story and pay too much fan service to those who already liked the franchise to begin with.
Lego Jurassic World is meant to capture a new generation of imaginations, little of which were exposed to the original series of movies. Lego Jurassic World will act as interactive companion to the movie so that players relive their favorite moments from the movie. Many of the movie's dinosaurs are planned for the game and players can populate their own islands with raptors, a tyrannosaurus rex and more. Players will even get to create custom dinosaur breeds.
Lego Jurassic World is the only high-profile Xbox One and PS4 games also coming to the Wii U this year. In fact it's the only game arriving on all three platforms this month. It'll cost $60 like every other full-size title.
Batman Arkham Knight – June 23rd
Finally, finishing out this month and arriving just after the conclusion of the Electronic Entertainment Expo at the end of this month is Batman Arkham Knight.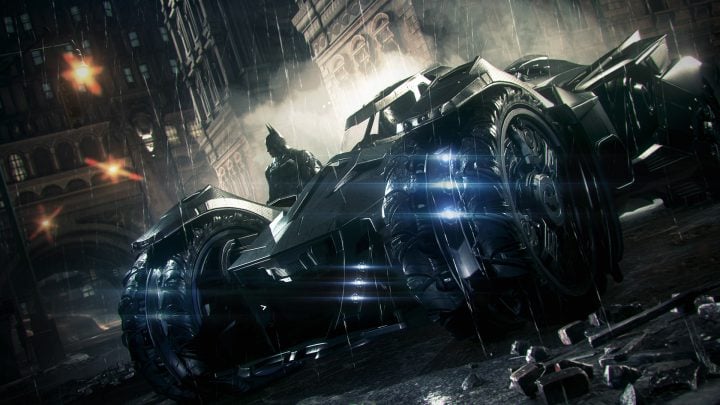 Publisher Warner Brothers and Rocksteady Studios have teased this game for months. Batman is back and he's joined by the legendary Batmobile in a bigger section of Gotham City, which is again under siege by the Arkham Knight. Batman has new powers, but his best new ability is the option to call the Batmobile to assist with any heaving lifting. He's also joined in this latest adventure by Catwoman, Robin and Nightwing.
Read: Batman Arkham Knight Deals Arrive
Besides the single player story experience players can look forward to additional story content for Harley Quinn if they pre-order.
Batman Arkham Knight launches on June 23rd. To take full advantage of everything the new game has to offer Warner Brothers is encouraging users to purchase the game's $40 pack of add-on content along with the game.
Good luck with your game purchases this June.