3 Black Friday Tips to Avoid Overspending
As you head out for the door busters this Black Friday, don't let the excitement of the day come before your financial savvy. As the holiday season begins, shoppers' financial sense tends to take a back seat to their desire to catch a deal.
Now, if you're smart about your approach you can be completely justified in waiting in the lines and braving the elements. Heck, you may just enjoy the rush of the crowds! But if saving money is the goal, consider these 3 great ways to get the most out of Black Friday without breaking the bank.
Read: Amazon Black Friday Tips
Do Your Homework
Do some serious price comparison before you head out. Don't let the bold, red lettering in the print ads keep you from shopping around. The reality of Black Friday is that there are a limited number of out-of-this-world deals and everything else is business as usual. And guess what? Retailers count on you to buy the non-advertised items that day! Events like Black Friday are great at luring you in with the door busters then have you grab the non-deals to give them more profit once you're in.
When comparison shopping for your gear, stick to comparing tech specs and features of similar models. If you try to compare product or item numbers, you may get frustrated. Retailers, like Walmart or Sears, have product numbers specific to their stores. This is particularly important to note if you plan to take advantage of a store's price matching policy. Be sure to check the specs carefully. A slight difference in notebook RAM or a tenth of a GHz off and poof, they're different from the retailers perspective – no price match happening barring some serious negotiating or an uninformed retail employee! Besides, stores are very conscious of similar models among their competitors to make their deals as unique as possible.
In addition to the price comparison, consider the combinations of deals you can do. I bought a plasma TV a few years ago and did exactly that. To get the best possible deal, I combined a special low price on Cyber Monday with a combination of credit card cash back (paid it off in full the following month), in-store pick-up (read: FREE shipping), and a 6% rebate from Ebates. The result was more savings than I could have found camping out in the freezing cold on Black Friday. And it saved me hours of time. Be sure to look at all your options.
Consider Tax Benefits of Buying Black Friday Deals Online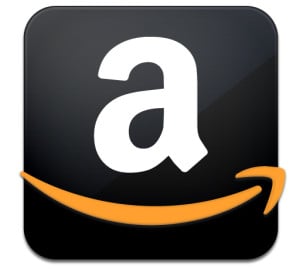 It's probably no big secret to you that some online retailers don't charge sales tax, namely Amazon for most states. Don't discount this seemingly insignificant fact when perusing the Black Friday deals, particularly when shopping for big-ticket gadgets and tech gear. If the brick-and-mortar store saves you $50 only to tack on $30 in sales tax at the register, did you really save enough to make it worth your effort? Perhaps.
Factor sales tax into the equation as you consider the purchases but also do so with the awareness that technically this benefit is more of an upfront savings. For states with a sales tax, state income tax returns often have a line where you are supposed to report unpaid sales and use tax. Even if this is only a deferred sales tax payment, it helps your wallet in the thick of a heavy spending season.
Set a Limit
That's right – the dreaded B-word: budget! Don't throw the budget out the window JUST to get a deal. Before you even leave the house, set a dollar limit for all your tech items on your shopping list – and stick to it.
This seems rudimentary but it's so common for shoppers to get blinded by the deals and only consider their savings, not their total spending. Finding a new digital SLR or tablet at a door-buster price may be a great deal, but not if you can't afford it. Saving $50 on a gadget is not as good as saving $300 by skipping the deal altogether if you're not able to foot the bill. Avoid the regret that comes with the post-Black Friday credit card statement and don't let the interest you'll pay on the unbudgeted credit card spending negate your Black Friday savings. Give yourself the gift of staying within your financial means.

As an Amazon Associate I earn from qualifying purchases.