3 Important Things to Consider Before You Bling Up Your Moto X
It looks like Google-owned Motorola's hotly anticipated Moto X smartphone will be unique in that it will span various price points from cheap to premium, targeting users of all segments thanks to new customization options uncovered by Android and Me's Taylor Wimberly. The phone will allow users to customize the rear backing with a number of different materials, which could radically alter the price depending on what you choose, but is a more premium option worth it to you? There are three things you may want to consider in your decision to customize a Moto X, and we'll help sort through some of those considerations for you.
Options to Customize
On Wimberly's Google+ page, the Android blogger writes, " As I reported awhile back, users will be able to pick the material for the backplate."
More recently, Motorola had put up a landing page to announce that the Moto X will be "the first smartphone that you can design yourself," suggesting the myriads of customization options available to the end user. And now, thanks to Wimberly, we are hearing that users can choose from materials such as plastic, woods, metals, ceramics, and fabrics could be coming to the rear backing of the phone, where plastic would be the default option and also likely one of the more inexpensive options available to users.
Will Consumers Bite?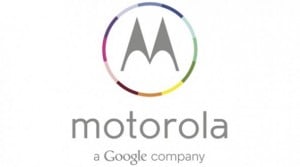 This may be an interesting strategy for Motorola as it tries to offer diversity to its smartphone lineup without creating too many different models to confuse customers. At the end of the day, however, you're still getting the same internal engine–the same processor, RAM, display, and storage–just a different casing. It's unclear if users will want to pay more, or even significantly more, money for a different and unique case versus the standard plastic if what's under the hood is the same.
As Motorola enters the luxury space, depending on how expensive the Moto X will get, it will likely have to compete against brands like Vertu, where users can already choose premium materials like precious metals, luxurious leathers, and ceramic accents–all handmade by an artisan craftsman in Britain. Motorola appears to have a scaled down, but similar strategy, with customization aimed at more of a mass market audience made in Texas in the U.S.A.
And though this strategy may be appealing at a cursory glance to users, at the end of the day I question if it adds any real value. Users should ask themselves how they use their phones, and these three considerations should be made for the conscientious buyers before they splurge on customization options.
1. The Value Is Still In the Technology
The customization options may only be skin deep and may not offer much value to the end users. In theory, there really isn't much, if any, technology discerning the metal bodied Moto X versus a cheap plastic one versus a fabric option. If the guts of the device are the same on all variants, these models should have the same software and deliver the same performance.
Given these facts, if an entry level Moto X can deliver the same performance as a premium one, why spend more money to get a luxury Moto X? If you're hanging on to your phone for two, three, four, or even five years, it may make sense to spend a little more. But given how disposable mobile tech is these days, and users replacing their phones every one or two years, it makes less sense to spend extra for something like the Moto X given the rapid rate that technology is evolving and if you're a power user who chases after the latest phone releases.
2. Customization Versus Using a Case
And given the fact that many users add a case to their phone purchase anyways to help protect against drops and bumps, these customization options may not be of much attraction to users, who may still want to opt for the cheapest handset out the door.
While customizing the phone will give you the look, feel, or image you want your phone to reflect out the door, these options may do little for you if you drop your phone. The customization will add to the costs while not delivering impact protection, for drops onto the floor or concrete, or for everyday scuffs and bumps. Instead, a $10-$30 case may offer more value, and these days many of these cases are colorful and don't add much bulk to the phone's design anyways.
Also consider that for the fashion conscious, even a cheaper, colorful or trendy smartphone may end up costing more, and we had explored this idea in a prior editorial focusing on Apple's colorfully chic low-cost iPhone that's rumored for a fall release.
3. Resell Value Considerations
Even when you're getting a more premium Moto X, you may not recover some of those costs when you resell the phone. When you resell the device, you're basically asking the buyer to pay for the intrinsic value of the device–whatever is under the hood–rather than all the luxury add-ons that you paid for. It's really akin to getting a new car with all the bells and whistles, which could have a significant increase in the base price, but five years later when you're reselling your car your fully loaded vehicle won't command as wide a margin over a comparable car that has the basics. What's valuable to you may not be valuable to the buyer in the second-hand market, and you're just reselling your phone as a commodity.
And if you decide on getting a hot pink plaid Moto X, consider that not all second-hand buyers will want such a model, and that it will be harder for you to re-sell your phone later.
When considering resell value, users will likely want to calculate in how long they intend on holding onto their phones for and what the value of a customized phone is to them.
Vogue-centric users may find that a silk-laden phone with the finest designs from Italy may be worth the value to them, especially if they work in fashion, design, or art. For others, a plastic phone at the base price coupled with a $30 case may be equally valuable to them.
Questions to Ask Yourself Before You Splurge
So if Wimberly's assertions are true, you should ask yourself if you're using a case for your phone. If you answer yes, you likely won't need to customize with expensive options. And secondly, you should ask yourself how long you intend on holding on to your phone. If you're looking to hang on to the Moto X for over two years, you might want to shell out more to get comfortable with the device but if you're a tech junkie who upgrades frequently, it may not be worth it to go premium.
Under the Hood
At its heart, the Moto X will feature a large screen, dual-core Snapdragon S4 CPU, 2 GB RAM, 16 GB of storage, a 10-megapixel rear-facing camera, and a 2-megapixel front-facing camera. These specs are rather pedestrian for a late-2013 handset release compared with quad-core flagships being unveiled by HTC, LG, and Samsung.
Differentiating from the Competitors
Where Motorola will need to shine to differentiate from its competitors is through tighter Android integration and smarter software that's simple, intuitive, and allows users to do more. LG and Samsung have both introduced software and hardware innovations on top of Android that features better multitasking and new uses for the front-facing camera, and Motorola will need to best some of those features to get consumers to bite.

This article may contain affiliate links. Click here for more details.