3 iPhone & Android Gaming Controllers for a Better Experience
Just a few years ago, the idea that an iPhone or any smartphone could replace a mobile gaming device was ludicrous. Back then, smartphones makers were still struggling to understand what types of hardware people wanted when placing calls or browsing sites on the internet. Smartphone games were an afterthought, a tiny part of an industry that saw itself as reinventing productivity and connectivity. Today, one of the big reasons users by smartphones is so they can watch videos and play games on the go.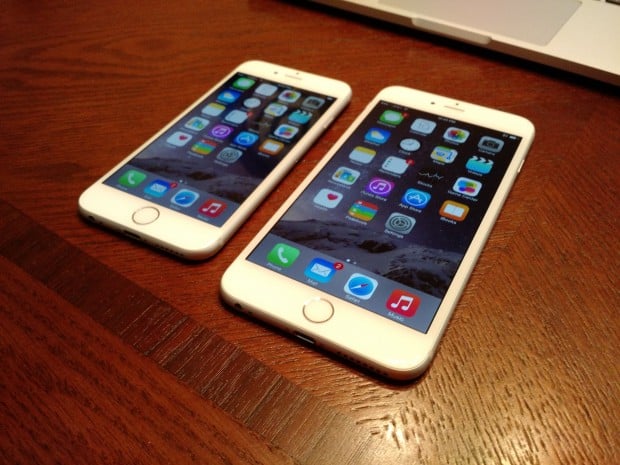 Our smartphones have bigger screens to see in-game characters with. Designers spend months crafting titles that are unique and different enough to get noticed. With iOS 8 Apple launched new development tools that allow gamers to take advantage of the hardware inside its iPhone 6 and iPad Air 2 to get the best looking titles we've seen anywhere. The only bit of the puzzle left is a way to control these games. Here are 3 decent iPhone and Android gaming controllers that mobile gamers should consider. They'll make getting to that next level or completing the next major challenge as easy as it is to do on a PC or video game console.
What's more, you won't get stuck tapping the touch screen on your phone until your fingers hurt.
Moga Rebel for iPhone, iPad and iPod Touch
Moga's series of wireless gaming controllers have dominated the Android landscape for years. The company was a pioneer of the industry, releasing Bluetooth controllers compatible with Android smartphones at a time when almost no one thought they'd be a good idea. The Moga Rebel is a Bluetooth controller for iPads and the iPhone. In its center is a flip out bar that holds up users smartphone. Flipping that arm away, giving it an integrated feel like we expect from our handheld gaming systems.
There are shoulder buttons on the top of the Moga Rebel. Joining them are two dedicated joysticks and a directional pad that'll instantly seem familiar to anyone who has used an Xbox One controller. The Moga Rebel isn't rechargeable and can't charge your iPhone or Android device while you're playing. It costs $79.99 directly from Moga.
[ Buy the Moga Rebel for $79.99 ]
SteelSeries Stratus Wireless Gaming Controller for iPhone, iPad and iPod Touch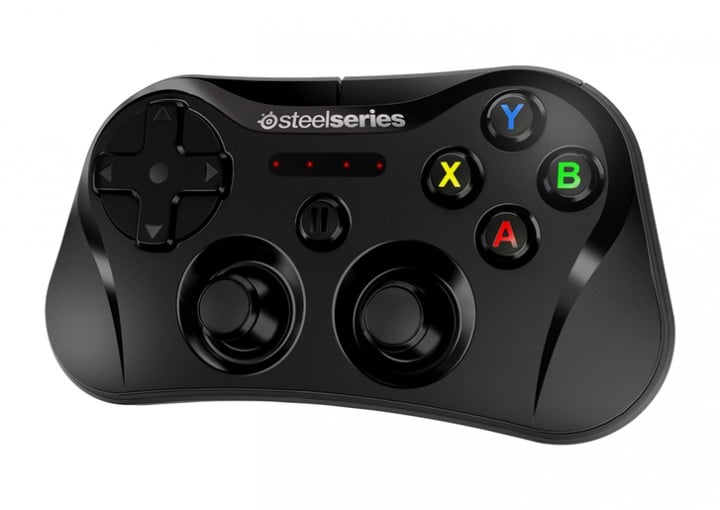 Moga's controllers are nice and robust, one thing they don't offer is portability. Sure, you can carry them around in a bag, but the best device you have is the one you can put into your pocket and forget about. I'm no way saying that you could slip the SteelSeries Stratus Wireless Gaming Controller in pocket and forget about it completely, still it's more compact that a lot of what's out there.
The $79.99 controller is specifically built for Apple's iPod Touch, iPhone and iPad. It's also Bluetooth, but includes interchangeable grips for a better experience. Amazon offers the controller in two colors – the better to match your iPhone with. It's not wafer thin, but small enough to fit into a pocket or purse. There are two bottom mounted joysticks and d-pad sitting in the top left, similar to the PlayStation's Dual Shock 4 Controller.
[ Buy the SteelSeries Stratus wireless Gaming Controller for $61.74 from Amazon ]
Mad Catz Lynx 3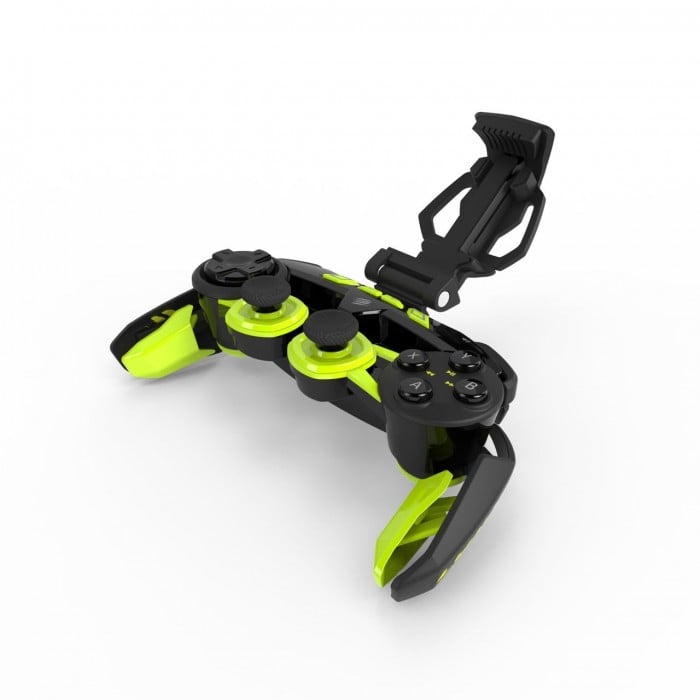 Mad Catz stole the show at this year's Consumer Electronics Show when it unveiled the Lynx 9, a wireless gaming controller with an attachable keyboard that users could morph into different modes. It was amazing. Even today it's the best wireless gaming controller I've ever seen and touched. Unfortunately, its price reflects its status. It'll cost $299.99 when it launches. The Mad Catz Lynx 3 gets you most of those high-end features for Android on a budget of just $69.
Two thumb sticks, a directional pad, two triggers and four standard buttons are how Android users control their games. Integrated into the body of the Lynx 3 is a rechargeable battery that lasts a whopping 30 hours. It's Bluetooth and connects to any smartphone or running Android 4.0. Additionally, the device is compatible with Microsoft's Windows operating system.
When users are done with the Mad Catz Lynx 3 they can fold its elongated handles away for quick storage. Unfortunately, the controller isn't completely configurable like the Lynx 9. Mad Catz is hoping that users will want to pair the Lynx 3 with their own Android micro-console too.
Mad Catz plans to launch the Lynx 3 controller this May.
[ Pre-Order the Mad Catz Lynx 3 Mobile Controller for $69.99 ]
Don't just look into these controllers. Head to your local gaming store and try others that you think might work for you. The important thing is to find something comfortable that's compatible with your smartphone. Preferably you want something that's easily rechargeable too. There aren't a lot controllers compatible with Microsoft's Windows Phone operating system, but Windows tablets have a slew of basic PC options. It's also worth noting that Microsoft lets users plug the Xbox One controller directly into their PC for use with PC games.