3 New Android 5.0 Lollipop Updates Arrive
Over the holiday weekend a few manufacturers were busy working on updates to some popular Android smartphones and tablets, and this morning three new Android 5.0 Lollipop updates have been confirmed. And even arrived for some. These are Google Play Edition updates, and the wait is finally over for many owners.
Since first being announced back on October 15th, many Android smartphone and tablet users have been waiting for more details regarding the update, but most manufacturers have been rather quiet. The update started first with Nexus devices in early November, and eventually a few smartphones from Motorola, and even the LG G3.
Read: HTC One Android 5.0 Update Delayed for Some
Today though, we've received confirmation that two smartphones and one tablet are all getting the highly anticipated Android 5.0 update starting today. Those are the Google Play Editions HTC One, HTC One M8, and the LG G Pad 8.3 tablet. Read on for all the details.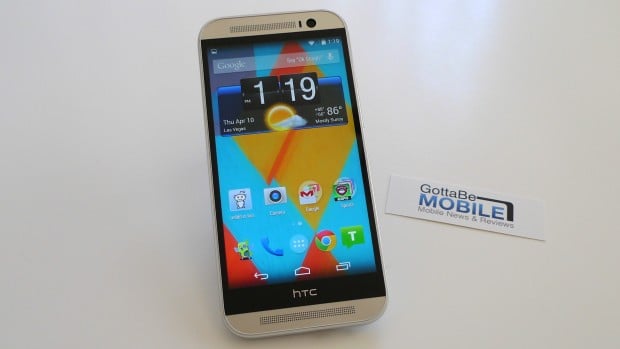 Last month HTC took to Twitter to answer questions regarding the Android 5.0 Lollipop update, as did many manufacturers, and promised it would arrive for its flagship devices within 90 days of November 3rd. The date that Google delivered the updated code to smartphone and tablet makers.
Since then however, the Google Play Edition HTC One and HTC One M8 have both been first on the list, and the update was expected to arrive last week. Sadly the two HTC One Google Play Edition devices update was delayed last week, but we've now received word it should start rolling out by the end of the day today.
Mo Versi with HTC, has been very vocal over on Twitter keeping owners up to date regarding the entire software upgrade, and this weekend revealed it should be here soon. The Google Play Edition HTC One (2013) and HTC One M8 updates have both been finished and sent to Google for "technical approval" and once that is received they will begin the same day. The target for the over-the-air update is by the end of the day.
@gerrard_ss Gerard, the SW for M7 & M8 with the fixes are in Google's QA lab. Their target is to provide TA by end of day Monday.

— Mo Versi (@moversi) November 29, 2014
Above is the most recent tweet from the weekend, confirming that approval should arrive by the end of the day today. This means that HTC should start the HTC One and HTC One M8 Android 5.0 Lollipop update by tonight or early Tuesday morning, and it will rollout to all owners over the next few days, or by the end of the week.
We heard something similar last week, which eventually saw delays, but a few bugs were fixed and the update appears on track for release tonight. We'll keep an eye out, but users can expect the Android 5.0 Lollipop update extremely soon.
Speaking of Google Play Edition devices, one more is also getting Android 5.0 today. Over the weekend LG quietly announced and started pushing out the LG G Pad 8.3 Android 5.0 Lollipop update. Multiple users confirmed this over in some Android forums, and LG themselves have stated it's rolling out as of Sunday.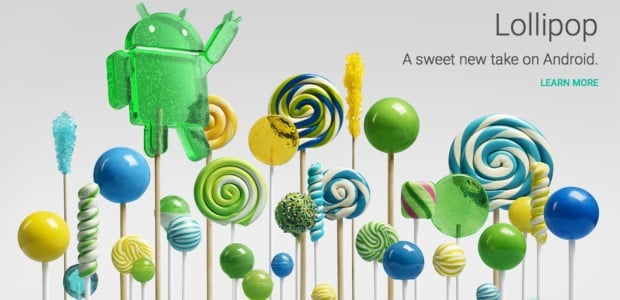 LG was among the first smartphone manufacturers to deliver the Android 5.0 Lollipop update, to the flagship LG G3, but so far that's only been in a few very small regions outside of the US. And while owners stateside are still awaiting its arrival, this is another good sign that LG is on top of the Android 5.0 Lollipop update.
Google Play Edition devices run pure, stock Android, rather than be covered by manufacturer skins seen on HTC Sense devices, or LG's custom software on its smartphones and tablets. This allows for much quicker updates, and this is evident by the news above for all three of these devices.
It looks like Google Play Edition updates have started this week for the HTC One, HTC One M8, and the LG G Pad 8.3, and hopefully more details arrive soon for the Galaxy S4, and other GPe smartphones.
Read: Android 5.0 vs Android 4.4 KitKat: What's New in Lollipop
As for the regular LG G Pad 8.3 and both the HTC devices listed above, those updates will be handled by the manufacturers and rolled out by each carrier individually. That means the Verizon LG G Pad, or the carrier variant of each smartphone still have some waiting, most likely sometime at the end of the month or in early December.
As soon as carriers or HTC/LG confirm more Android 5.0 updates, we'll be sure to share the news with eager owners.

As an Amazon Associate I earn from qualifying purchases.