3 Reasons the Surface RT Shouldn't Have Lost A Billion Dollars
Microsoft's announcement that it would take a write down on the Surface RT stock it had remaining in warehouses sent shock waves through the industry. Almost instantly, users who didn't own a Surface RT, and never intended on getting one in the first place, questioned if the Windows RT operating system that the device runs should have ever seen the light of day. Many more wondered if Microsoft would simply cancel the Surface RT altogether to focus on Surface devices capable of running traditional desktop applications. What these people all failed to grasp is this: the Surface RT might have cost Microsoft $900 million, but it wasn't because of the Surface RT itself.
Here's why: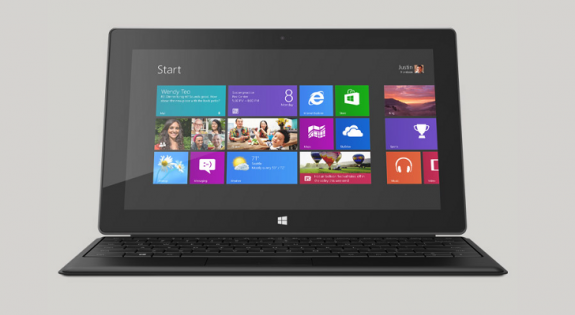 Build Quality
The Surface RT isn't just some throw away tablet. It isn't made of plastic or covered in cheap grade aluminum. Surface RT is a tank. It's a marvel to everything that users should value when holding a device. Its metal frame feels solid. That's just not a feeling you can dream of getting from the low-end devices created by other vendors creating Windows RT tablets.
Windows RT
A lot is said about the fact that Windows RT simply can't run desktop applications. Yes, that does mean that things like iTunes simply aren't going to work on the device. On that front I can't offer any wise words or small insights about how that is good. That's because, in my experience, it simply isn't.
What I can say with some certainty is that Microsoft's move to equip the Surface RT with the Windows RT operating system was the right one. No other operating system on the planet can to connect to as many USB powered accessories than this tablet does.
Device Convergence
I've always taken a broader view of what is defined as a personal computer, and I think the average consumer does to. Any device that allows you to check your email, communicate with loved ones and browse the internet is, in my opinion, a PC. If my hunch is correct, that means at some point users will expect the same features and power in different form factors, leaving them to choose the best device for their needs.
The Surface RT stands as a fine example of what a device can be once you let go of the idea that it needs to fit a certain mold. It can be a laptop, a tablet and even an eReader. That might not account for much at this very second, but if the number of iPad keyboard accessories that are up for sale are any indication, it will.
Don't get me wrong, Microsoft didn't exactly execute flawless with the Surface RT, particularly its messaging. However, this is a solid product and a competitor that is worthy of being mentioned in the same breath as the iPad. The Surface RT sees a problem and actually attempts to solve it. That's at least better than many of the Android power tablets also vying for a position in the tablet space.

This article may contain affiliate links. Click here for more details.