3 Reasons to Buy an Xbox One Right Now, 2 Reasons Not To
Many entertainment industry insiders didn't think that Microsoft's Xbox One entertainment console would be able to withstand some huge early missteps. Launched the same month that Sony's PS4 did, the Xbox One was more expensive. It almost launched with a feature that would have forced users to connect to the internet and have their games verified every day. There were more issues too, but by listening to what people had to say and focusing on the task at hand, Microsoft was able to turn things around. Today, the Xbox One is the second-best selling modern console worldwide. For the last three months, it's been the best-selling console in the United States. Just because Microsoft managed to turn things around doesn't mean that you should buy an Xbox One though.
There are definitely reasons to stay away from it. Changes in direction mean that Microsoft may never get around to delivering a single place for every member of the family to enjoy any kind of entertainment. Anyone that wants the best looking games possible has three other options to consider, two of which Microsoft revealed earlier this year. On top of all that, there are other ways to get some of the features that the Xbox One boasts.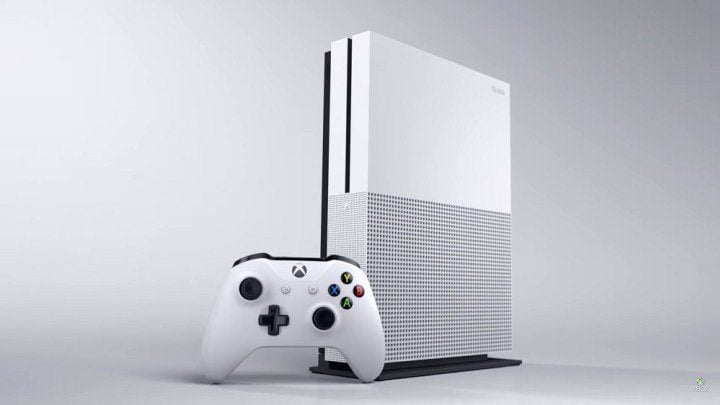 Valid reasons to buy an Xbox One are plentiful. There are also a few reasons you might want to reconsider.
Buy an Xbox One: The Price
Within its first year of being on store shelves, Microsoft made the tough decision to create bundles without the Kinect motion sensor. Doing so allowed them to cut the price by $50. By fall of 2014, the Xbox One was just $349.99. Today it's even cheaper.
The cheapest Xbox One console, the Xbox One S with 500GB of storage, costs just $299. Of course, increasing the amount of internal storage causes the price to go up somewhat, a 1TB Xbox One is $349. That's still $50 less than what the console cost originally. It can hold double the amount of games and apps that the original console could
Read: Best Xbox One Deals $249 Xbox One & $50 Gift Codes
Over the last month or so, all sorts of retailers have made the Xbox One even more affordable. Stores had $50 off sales on the regular price of each console for Black Friday. Expect that to continue the closer we get to the end of December.
Buy an Xbox One: Free Games & EA Access
If you're looking for another cost related reason to purchase an Xbox One, look no further than the free games the Xbox One comes with. With the exception of just a single bundle, every Xbox One has at least one free game. Some Xbox One deals include a second free game. Two bundles get you access to Electronic Arts' entire EA Access subscription service.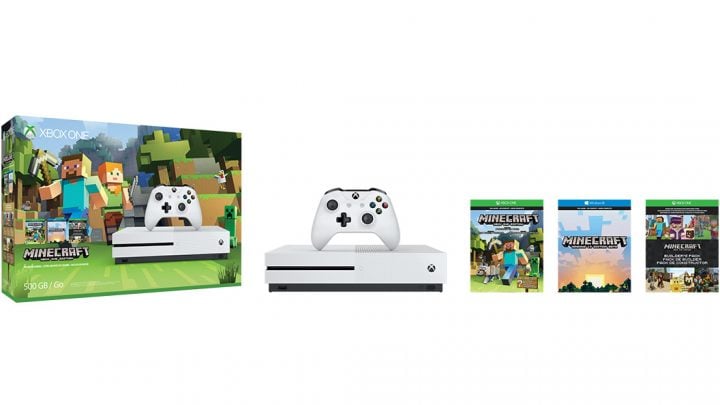 Read: Xbox One S Bundles: Free Battlefield 1 & Minecraft
There's an Xbox One bundle that comes with the children's hit Minecraft at no additional charge. IF you like war games, Battlefield 1 is included with two different consoles. Sports fans can pick up an Xbox One and get a copy of FIFA 17 or Madden NFL 17. Whichever they chose, there's an EA Access subscription included at no additional charge. EA Access gets those that purchase Electronic Arts' games through the Xbox Store a 10% discount and free downloads from its Vault library. There are some great games in there.
This year's must-have Xbox-exclusive game is Gears of War 4. A few bundles include the game at no additional charge. What's more, Microsoft sends buyers of those bundles digital codes to unlock previous versions of the game that were originally designed for Xbox 360.
Buy an Xbox One: Xbox One Backwards Compatibility
The Xbox One Backwards Compatibility Program is what gives those free digital copies of Gears of War, Gears of War 2, Gears of War Judgement and Gears of War 3 the ability to play on Xbox One.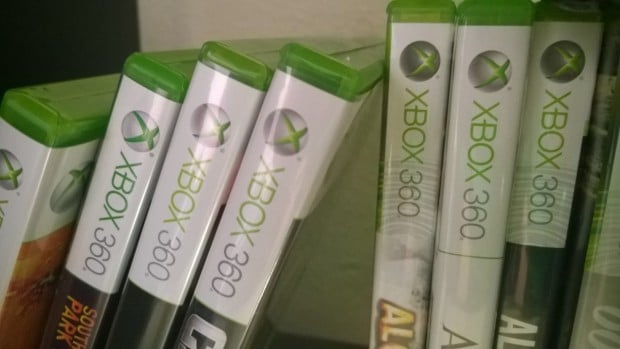 Multiple times a month – sometimes a week – Microsoft adds to the program. If you ever purchased a digital copy of a game that qualifies, it gets added to your console's library for download immediately. Disc copies of old Xbox 360 games qualify too. You just have to insert them every time you want to play.
Read: How to Play Xbox 360 Games on the Xbox One
Backwards compatibility isn't something that all gamers get to enjoy. Sony forces you to either keep the PS3 along with your PS4 to experience new and old games, or rent PS3 games through its PlayStation Now digital rental service. A subscription costs $19.99 a month. You can rent each game separately at hourly rates too.
Don't Buy an Xbox One: Xbox Scorpio & PS4 Pro
There's one big shadow looming over the Xbox One and Xbox One S consoles. Sure, you're saving a lot versus what getting into the Xbox One ecosystem used to cost. You're also buying an Xbox One that can only upscale video games on 4K television sets. For the full 4K experience, you'll need what Microsoft is calling the Xbox Scorpio.
Read: Xbox Scorpio Release Confirmed: What You Need to Know
Launching late in 2017, Scorpio will have enough horsepower that developers can build their games with 4K televisions in mind. Microsoft is also promising enough horse power that virtual reality headsets will work with the console
Now, Microsoft says that both consoles will share a single library of video games. As such, you can buy an Xbox One S without fear that you'll completely miss out on a new game. That game just won't look as good on your 4K television as it would if you'd purchased an Xbox Scorpio.
There's also something to be said for the PS4 Pro. You can buy it for $399 today and see big graphics improvements in games that have been updated to support it.
Don't Buy an Xbox One: Xbox Play Anywhere and Xbox on Windows
For a long time, Microsoft focused all of its gaming efforts on Xbox. It'd release new exclusive games, console bundles and accessories, while completely forgetting about PC gamers. Now the company wants new ways to integrate all of its different products, and that includes Xbox and Windows.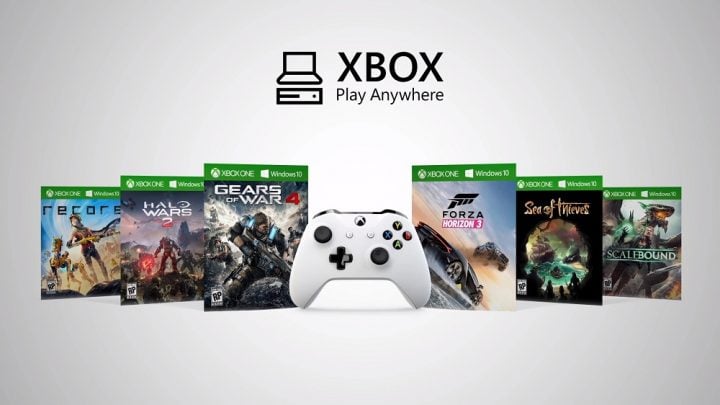 Read: Xbox Play Anywhere: What You Need to Know
A new Xbox app for Windows lets anyone connect with Xbox Live from their PC. There they can create Parties and talk to their friends. There isn't a single social thing that you can do on an Xbox One that you can't do through the Xbox app for Windows. You can use these social features and video recording with a game you purchased on Steam or a game you downloaded from Microsoft's Windows Store.
Some Xbox Play Anywhere titles will let you purchase the game for either Xbox One or Windows 10 and unlock the other. Gears of War 4 and Forza Horizon 3 support cross-platform multiplayer. Have fun playing with other PC gamers or with friends on Xbox One. Even though these games still use Xbox Live, Microsoft doesn't charge for multiplayer on Windows.
In the end, it's up to you to decide whether buying an Xbox One or Xbox One S now is a smart move. Just know that there are reasons to buy and reasons not. Good luck making your decision.

As an Amazon Associate I earn from qualifying purchases.