3 Reasons to Skip the 8GB iPhone 5c
There are droves of new consumers out there. They're all searching for a cheaper way to get the Next Big Thing. They want to be a part of the crowd using smartphones with the latest cool features and robust accessories. These people are excited over Apple's announcement that it'll introduce an 8GB iPhone 5c.
The trouble is, it makes more sense to simply skip the 8GB iPhone 5c.
The Move Is Simply About Making Things Cheaper
I always find it odd when Apple introduces a new model of anything mobile outside of September. Traditionally, these launches aren't really about taking bold new steps to bring the latest features to users everywhere. More often than not they're more about repositioning Apple's line-up against industry trends the company wasn't prepared to deal with the previous September.
Take the iPhone 5c for example, even last year industry insiders were complaining that the iPhone 5c wasn't as cheap as Apple needed it to be. Apple clearly took this criticism to heart, but decided it would be much faster to introduce a lower cost iPhone 5c with less storage and get a bit closer to that low price investors and market analysts were hoping they would hit last year. If this is true, this move wasn't about making iOS so small that it could fit on a device and leave users with a comfortable amount of extra storage. It was literally about hitting a price point and no matter how bad the user experience because for consumers.
8GB of Storage Is Not Enough
Following that line of thinking brings us to our next real truth. For a smartphone that can record HD video and sync music collection seamlessly, 8GB of storage is an astonishing paltry amount of storage to include in the iPhone 5c. In fact, months ago some people called for Apple to stop shipping devices with 16GB of on-board storage.
Yes, there are those who stream their Netflix' entire video collection instead of buying anything through iTunes. Yes, users could have created their music library in Spotify and stream that all too. However, all of this ignores two simple realities. First, people like to download an absolutely ridiculous amount of apps and games onto their device. Second, the size of those apps and games is increasing.
Forcing users to have to investigate whether the game they need to uninstall because they don't have much space left syncs their saved games is just a bad idea. It's also decidedly not like Apple to arbitrarily introduce products that create new pain points for users.
Other Devices Will Get Cheaper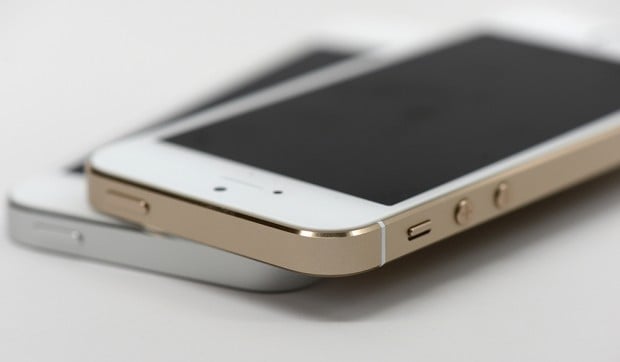 Lastly, there is the very real issue of perception versus reality with the 8GB iPhone 5c. The iPhone 5c itself isn't some new device that adds features users couldn't get their hands on before. Instead, it's a way for Apple to continue to sell parts of the iPhone 5 and market it without creating consumer confusion. What people aren't aware of is that they're still buying last year's iPhone and paying a premium to do so.
Based on Apple's upgrade cycles, isn't it just better to wait until the iPhone 5 itself actually gets cheaper? Also, it's not as if 8GB iPhone 5c is somehow miraculously cheaper than an iPhone 5c with 16GB of storage, it's just $55 cheaper. That's money many users are going to wish they would have spent the moment they get addicted to a high-profile game, or storing music for offline playback later.
Read: 8GB iPhone 5c Official Release Skips U.S.
The iPhone 5c is launching today in the United Kingdom, Australia and China. Whether it'll it hit the United States at some point remains a mystery.

As an Amazon Associate I earn from qualifying purchases.