3 Reasons to Still Buy an Xbox 360 in 2014
Microsoft's Xbox 360 video game console doesn't really get much attention these days. It still works and new games arrive for the console weekly, but its profile just isn't as high as it once was. Age has set in, and its successor, the Xbox One, has tons of features and extras that users want from an entertainment console.
Still, the Xbox 360 reigns supreme as the most successful Xbox console to date. Like gaming on every old console, the Xbox 360 has its drawbacks. In some ways, much of the crucial Xbox 360 experience is actually better than what users get with the Xbox One. Here are 5 reasons to still buy an Xbox 360 brand new or used — even though it isn't as flashy as it once was.
The Xbox One Doesn't Have Backwards Compatibility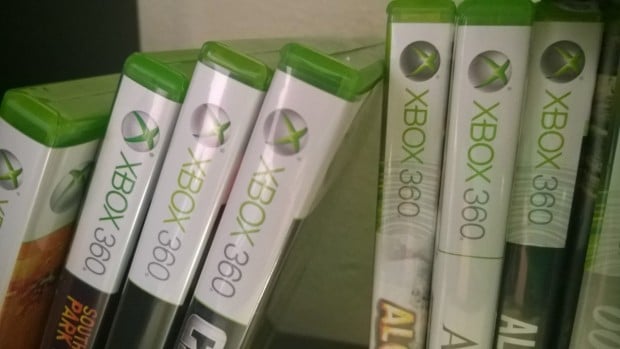 A funny thing happened in the lead up to this new console generation. Apparently, millions of casual gamers had been spoiled by what Nintendo did with the Wii and Wii U. They thought that the Xbox One and PS4 might be backwards compatible, that is to say they hoped that they'd be able to play games from the Xbox 360 and PS3 on the Xbox One and PS4.
Unfortunately, that's not how everything worked out. The PS4's PlayStation Now service allows users to play PS3 games on that console, but the Xbox One isn't backwards compatible in any meaningful way. This makes the Xbox 360 a must-have for anyone who has a large assortment of older games they'd like to play.
In the interim, the Xbox One not being backwards compatible isn't a big deal. Many developers are releasing new games for the Xbox 360 alongside the Xbox One. In the long-term though the gulf will grow. Already Assassin's Creed Rogue, won't be making it to the Xbox One, forcing users to either pick up an Xbox 360 or already have an Xbox 360 to play on.
More Apps
The Xbox 360 didn't launch with a single entertainment app. In 2005  Amazon Prime and Netflix streaming didn't exist. Users couldn't stream music from their favorite radio station using an iHeartRadio app and they couldn't store all of their pictures on Microsoft's servers and have them available anywhere.
In time all of those things fell into place though, and the Xbox 360 has the widest assortment of entertainment apps available to users. Have a Comcast subscription but don't want to fight your children for control of the remote? Simply login to the Comcast app and stream your favorite shows on demand. If you have Verizon you can stream your favorite shows live.
Today, the Xbox 360 boasts dozens of apps that just aren't available on the Xbox One. Those include everything from iHeartRadio to HBO Go.
It's Cheap
Even at its new lower $399 price tag, the Xbox One is very expensive piece of technology. Things get even more expensive for users who want the entire family to be able to play video games without having to pick-up a controller: $499.
By comparison, the Xbox 360e without a controller starts at $199 and goes for $179 depending on if it's on sale at some retailers or not. Users who want an Xbox 360e with a Kinect sensor can pay as little as $299 or buy the Kinect sensor separate from the console used for as little as $29.99 refurbished.
If you're only on the lookout for a reasonably price video game console without the extras than the Xbox 360 is still the console to beat.
Of course, being cheaper and having more apps and games doesn't begin to tell the complete story. The Xbox 360 is approaching its tenth birthday. Even if you're buying a new Xbox 360 today, you're still get technology that was designed and released a decade ago. The Xbox 360's software takes a lot of time to load if you're connected through Xbox Live, you can't buy games digitally on the day they arrive in stores. There's no multitasking or Snap View for playing games and watching television at the same time, and you can't simply pick up where you left off in a game. All of those things you can do on the Xbox One without an issue.
But there's something to be said for those who simply don't need all of those extras. If you're one of the millions of people just looking to play a few games than the Xbox 360 is a decent buy. If you're in the market for a cheap DVD player with a lot of extras even a used Xbox 360 might be a better way to go than the Xbox One. It's not that the Xbox One is terrible. It isn't. It's that the Xbox 360 has been around for so many users and has so many features and games that it's hard not to recommend it over the Xbox One for casual gamers.

This article may contain affiliate links. Click here for more details.