3 Reasons Windows Phone is Better than Android for the Average User
The smartphone industry's well-kept secret is out at this point: over the last few weeks there have been dozens of editorials, where early Windows Phone users compared their experience of Windows Phone 8.1 to that of the iPhone and devices running Android.
Not all the feedback these users, who have been supplied with near-final versions of the Windows Phone 8.1 update, has been positive. Today, the software is rather buggy due to devices not having the final software fixes they need. Those software fixes will arrive when the final version of the software begins making its way to iPhone competitors, like the Lumia Icon, later this year. They won't restore any of the hubs that longtime Windows Phone users loved. Those hubs weren't frequently used and won't be making a return.
Despite the loss of Hubs, which allowed users to do related activities all in one place, Windows Phone 8.1 is blossoming into a better alternative for users defecting from the iPhone than Android. Microsoft started on this path by introducing a very rigid set of requirements for early Windows Phones. Now, it's slowly changing the operating system so that device makers can build things in to and create new phones that are every bit as powerful as their Android counterparts without the issues that Android causes
The Store and Software Are Secure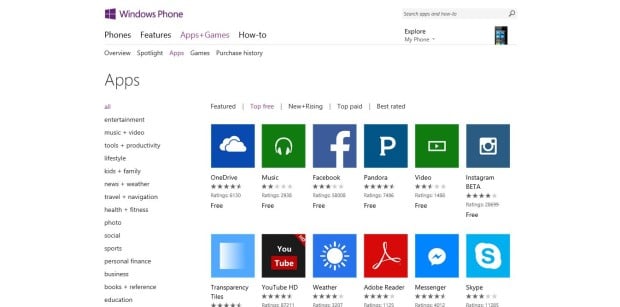 Long time iPhone users might not know this, but Android allows users to install applications from the Google Play Store, its own version of the iTunes Store. Users can also download apps from websites through the Chrome Browser. The idea is that Android users get the best of both worlds, a curated store front that showcases the best in apps and doesn't allow in anything dangerous and a way to get apps that Google wouldn't necessarily showcase in the Play Store.
Mostly, the two-pronged approach works. Or at least it would work if both approaches didn't rely on there not being developers willing to take advantage of users for personal gain. Apps that make it into the Google Play Store aren't necessarily curated. Instead, Google lets any app in and relies on users to flag the dangerous ones. That means that Android users could end up downloading sketchy apps from a store they're supposed to be able to trust. Meanwhile, users can install apps from websites by toggling a few options, but this too leaves them vulnerable to whatever code the developer might have left in the app itself.
By comparison, Windows Phone takes Apple's approach. Apps are curated and checked for malware and dangerous code before they enter the Store not after. That means Windows Phone users are always safe. Determined users can still side-load apps to their device with the necessary free tools too.
Early Updates Without The Hassle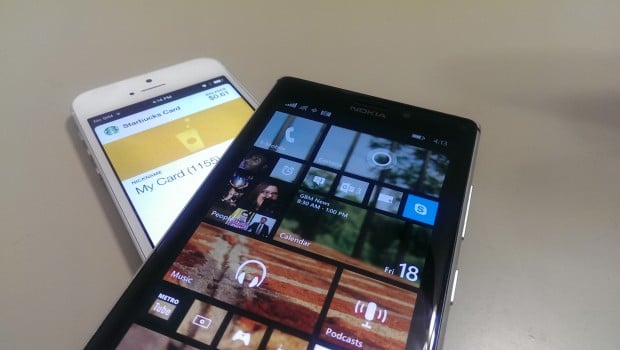 Both iPhone and Android users love to get their hands on the latest software. It's understandable that after watching someone hype a software update that is intended to fix issues, normal users would want it as soon as possible.
Apple requires that users sign up for their developer program at $99 a year, then they can load their device with new versions of iOS after they are announced. By comparison, Google relies on users who don't have a Nexus or Google Play Edition Android smartphone to jailbreak their device and install the update on their own, without any official guidance outside of the Android Community itself.
It's dangerous, and surely some of Android devices have fallen victim to a botched update or unlocking. The ironic things is that users wouldn't have to risk this if Android device makers didn't conspire with carriers to essentially lock down Android devices. Each Android device maker and carrier also takes months to finally deploy an update. That long wait for an update happens even when the new version of Android only includes a few fixes.
Windows Phone users simply join the Windows Phone Developer Program free and install an app their phone. After putting in their Microsoft Account and checking for updates, they'll immediately be given access to the latest version of Windows Phone made available in the Preview Program. It's as simple as it could  be, and users get the final version of the software automatically when it's released to everyone else too. Microsoft announced Windows Phone 8.1 and had it running on thousands of enthusiast's devices in about two weeks.
Power Without the Fluff
Early in its life Microsoft kept device makers from making too many changes to the Windows Phone software. They were allowed to include custom apps and services with the operating system, and carriers could also install their own apps on devices they sold to their customers. However, each app that carriers and device makers installed then, and even today, is user removable. That means that if users don't like a specific app they can uninstall it without hassle.
This requirement, plus Microsoft's refusal to let device makers install skins over top Windows Phone, earned the platform a reputation for not being customizable. I'd say that's a reputation that it deserved, and that's why Microsoft has lately been trying to find a line between rigid and well designed. In Windows Phone 8 this manifested as custom alerts and ringtones from the audio that users load on their devices. Soon, Windows Phone 8.1 will allow users to install apps that completely customize the look and feel of the locks screen.
More recently, Microsoft let Nokia include small apps that customize Windows Phone even further. Nokia Glance lets users get updates and the current time on their Lumia Windows Phones when they're screen is off.
Today, Windows Phone is almost as open to the user as Android, without the dangerous side effects. Windows Phone 8.1 allows users to set their default messaging and video chatting apps and photo apps. Developers can also create apps that plug into the Windows Phone 8.1 People app for social media integration on the fly. Last week Microsoft announced that users would be able to move files around on their devices. That's something iPhone users can't do today. Windows Phone users could now download a torrent app and then move that file to their Music or Video folder for playback. Windows Phone already lets users access what's on their devices without the need for apps like iTunes.
All told, Windows Phone 8.1 is about compromise. In this case, this compromise relates to how to approach smartphone users. The iPhone locks everything down in the name of keeping users safe whereas Android leaves the flood gates open for anyone and everyone to do what they wish.
Meanwhile, Windows Phone users get a mix of both. Options without excess and features that aren't hindered.

This article may contain affiliate links. Click here for more details.