3 Things Microsoft Needs To Make Windows Phone an iPhone Competitor
It used to be that Windows Phone wasn't in striking distance of recreating the iPhone experience. For many Windows Phone users, myself included, the iPhone was a dream that Windows Phone could never really hope to live up to.
Sure, there were things that Windows Phone did better. The Live Tiles that keep users informed of pending messages, the latest news and current contacts have always been better than the static icons with badges that are offered to users on the iPhone. Windows Phone's People Hub and the integrated experience that it provided for LinkedIn, Facebook and Twitter have always been lauded too.
There were things that were missing though. Only recently has Windows Phone hardware approached anything as attractive as what's available on the iPhone, and that depends on whether someone prefers Nokia's polycarbonate plastic over the all glass and all metal iPhone 5s. Windows Phone has always had an ecosystem problem as well. Apps may have started flowing into the Windows Store, but they are rarely as fully featured as their counterparts on the iPhone.
With those issues, how is it that Windows Phone finds itself very close to competing with the iPhone? Today, Windows Phone 8.1, the latest version of Windows Phone, bridges most of the functionality gap space that kept Windows Phone 8 from being a true iPhone competitor. It includes a voice assistant, a notification area, a way for users to customize their ringtones and alerts without opening a desktop app and more.
Windows Phone 8.1 is just as nice and as usable as the iPhone. However, Microsoft would definitely have a serious iPhone competitor on its hands if it would made a few more key changes.
Take Accessories Seriously
Despite what some might think, accessories are an important part of the smartphone ecosystem. A big part of the draw of smartphone accessories are cases that allow users to protect their investment and personalize their device on some level. Cases Windows Phone has a lot of.
It's the world outside of expensive cases that gets Windows Phones into the most trouble. The popularity of Apple's Gigantic ad isn't a coincidence. Users are relying on their smartphones more and more, and now they expect those same smartphones to adapt to any situation that might come up. That Apple ad shows the iPhone being used for dozens of things like controlling lights and recording audio. At this point, it's clear that Apple's Made for iPhone Program is an absolute success. As such, its shocking that Windows Phone doesn't have an equivalent.
Microsoft needs to start taking accessories seriously, and that starts with a Made for Windows Phone program that ensures accessory makers have a solid base to build different attachments and related apps on top of. Today, iPhones can do more with just a trip to the Apple Store and a swipe of a credit card. Apps are just one bit of the Apple ecosystem, a vibrant accessories market is the other part and that starts by enabling the masses to be creative.
New Messaging
Let's be clear right now. Microsoft's messaging around Windows Phone, including that new Nokia ad it debuted this week, is downright awful. More specifically, all of the ads for specific Windows Phone devices have been a bit lackluster.
It's time to recognize two things. First, talking about having all the latest apps and games is never going to sway potential buyers. That's partially because Windows Phone will never have as many as the iPhone. The biggest reason that'll never work is because having the latest apps, games and Office is the bare minimum. Having necessary apps and games is what smartphone buyers and new users expect.
Microsoft has to make one decent flagship smartphone and actually advertise the thing. Those advertisements shouldn't include anything about potential buyers standing out from the crowd or being different. Instead, focus on what only Windows Phone can uniquely provide: an easier first-time smartphone experience for Windows users, particularly for those who have a Windows 8 tablet, laptop or desktop. Windows Phone 8.1 syncs browser tabs, background colors, contacts, photos, notes and information inside apps. Focus on that and not so much on users buying Windows Phones because they're rebels.
More Integration Points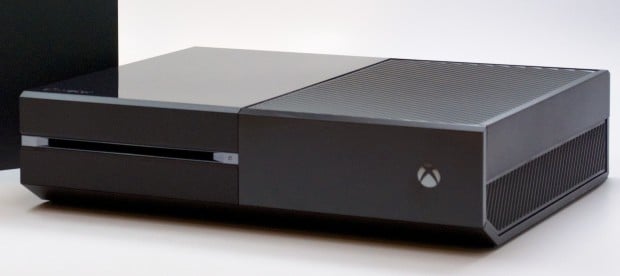 Part of Apple's success has stemmed from just how loyal its customers are. Those people who are willing to tell anyone who'll listen that Apple's products are miraculously easier to use than other products aren't necessarily being truthful. Neither are those people who insist that the Apple experience isn't better than going with any other platform. The experience is better, and that's because Apple has always understood the need for integration between its different products. Almost any action that can be performed in iTunes on the Mac is available on the iPad and iPhone Music, Video, iTunes U and other companion apps.
Microsoft has already started to learn this lesson, but it needs to continue. With Office, Xbox SmartGlass, Xbox Music and almost anything else the company makes being available on the iPhone, integration with Windows and Xbox is Windows Phone's last unplayed trump card. Windows Phone needs to be a more essential part of Microsoft's ecosystem and that starts with making it a must have for Microsoft's own users. That also includes making the same features available on different Microsoft products.
Read: Windows Phone 8.1 Review: It's an iPhone Killer, Almost
Microsoft can challenge Apple's position in the marketplace. But in order to do so it has to first grasp what makes the iPhone unique and what the pain points of buying into its own ecosystem are. If it addresses the missing ecosystem features and fixes the ads, higher sales can't be far off.