3 Ways Microsoft Failed to Beat the iPhone & Android
There were all of these new ideas, and never-before-tried concepts, that made Windows Phone different from Apple's iPhone and Google's Android operating system. Sadly, even today, Windows Phone remains a distant third due to failures Microsoft has yet to learn from.
Windows Phone  absolutely set the world on fire when it was announced. Here was Microsoft, the company who unleashed the disaster that was Windows Mobile, bringing an iPhone competitor that had its own unique design. The operating system also had a centralized way for users to post status updates and keep abreast of news about their friends and family.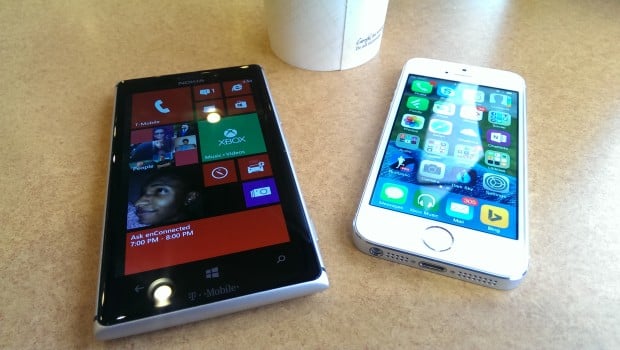 Slowly, things changed. Today, Windows Phone 8 is still decent. In some ways it's just as good as the iPhone. In other ways it's a shell of what it once stood for. It's a barely living memory to ideas that Microsoft was never able to pull off, or challenges the company hasn't yet figured out a way to overcome.
Xbox on Windows Phone
Microsoft launched Windows Phone just as mobile gaming was coming into its own. As such, its decision to include an integrated gaming hub that was tied to Xbox Live was a brilliant idea, especially considering that the iPhone and Android still didn't offer robust mobile gaming systems that allowed users to earn achievements and such.
An exclusive Xbox Live experience is what Windows Phone users were promised, but it's not what Microsoft delivered. Xbox on Windows Phone games are plentiful, but none of them deliver anything close to the multiplayer experience of Xbox Live. Even worse, Microsoft has removed longtime Xbox on Windows Phone favorites from the Windows Store. When users who've purchased those games have to reset their phone, they'll disappear along with any progress they've made.
Hubs, Live Tiles & Metro Design Language
Long before the iPhone had iOS 7 and Android had Material Design, there was Microsoft's Metro Design Language. Today, the design language has spread across Microsoft, infiltrating Windows and just about everything else Microsoft makes. When it originally launched, Windows Phones was the only smartphone operating system that placed a big emphasis on making content the center of apps and getting rid of useless design flourishes.
Except for adding new Live Tile sizes, which are those squares and rectangles that show notifications on the home screen, Microsoft has failed to deliver a more mature version of the Metro Design Language. Only recently did it add an option for letting users put backgrounds in Live Tiles and Windows Phone apps still feel stark and less feature rich when compared to their counterparts.
Hubs were the answer to the rampant over use of the home button on Apple's iPhone, plain and simple. Instead of forcing users to switch between different applications, Windows Phone including the Me hub, People hub and Photos hub. These hubs grouped relevant content together.
So, for example, People was the only place users needed to go to see their address book and monitor their friend's latest status updates. The People App manages that functionality today, but other Hubs — like the Music + Video, have disappeared. That's a shame.
Carrier Updates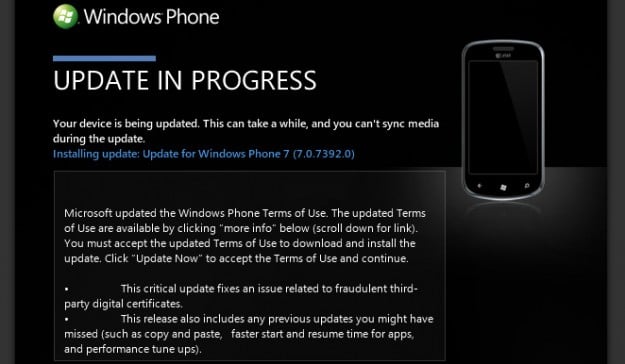 Hubs were the weapon that Microsoft aimed against iPhone, but it was carrier updates that Microsoft hoped would sway Android users.
Android users have never been able to purchase a phone and say with absolute certainty that they're sure that device will get updates over two years — well, until the Nexus series of devices came along. Microsoft said that it learned from Google's mistakes in the space. Originally, updates weren't something that carriers could block. For hardcore smartphone fans, this was a very big deal.
Today, Windows Phone users wait in limbo for software updates just like everyone else who doesn't own an iPhone. To their credit, Microsoft created an early upgrade program so that users could upgrade their devices without carrier interface. The problem is that these updates are very much a work-in-progress and don't include firmware from each hardware maker. Microsoft is leaving users with the choice of downloading buggy early versions of Windows Phone or waiting months to upgrade their device.
Take Windows Phone 8.1 for example. Features included in the update are so good that even iPhone users should think twice before switching. It was announced in April and has been on developers phones ever since. Microsoft still hasn't started rolling it out to normal users.
Read: Windows Phone 8.1 Review: It's An iPhone Killer, Almost
Windows Phone isn't a bad operating system. Aside from some missing apps, it's perfectly possible that a buyer could pick up a Windows Phone as their first smartphone happily. Where the problem comes in are those millions of users who already own an iPhone or an Android phone. Each of these three things were designed to address the real concerns of users and help Windows Phone stand out. Without them, why wouldn't someone looking to upgrade not buy another iPhone or Android device?