3 Xbox One Tips and Tricks That Rock
Microsoft's Xbox One console is roughly a month away from its first birthday and it's barely recognizable.
Hardware-wise the Xbox One has gotten a few makeovers. After launching last year in just black for $499, there's now more choice. Don't want a Kinect 2 sensor? Users can purchase the $399 Xbox One. Don't like black? There's a Sunset Overdrive Xbox One that comes in bright glossy white. A Special Call of Duty: Advanced Warfare bundle is coming that has a custom design and a one terabyte hard drive.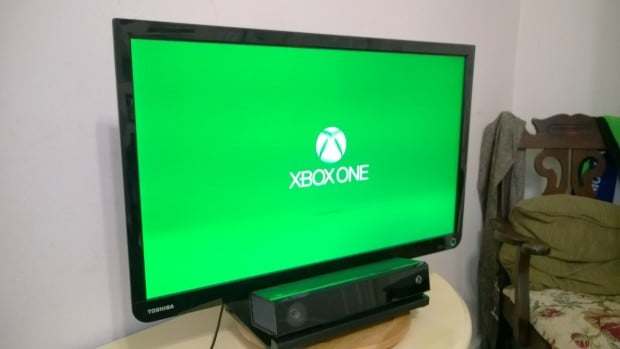 Read: Xbox One Bundles – Which to Buy
Software changes like new options for customizing the Start Screen and loading games to an external hard drive or flash drive have also arrived.
With these internal and external changes, there's still a lot the Xbox One can't or just doesn't have. Here's some of the tricks I've learned since getting the Xbox One last year.
Use Internet Explorer
Reading my Xbox One Review for GottaBeMobile last year, it's hard not to think about how excited I was for the gaming aspects of the console and how utterly disappointing I found some of the entertainment features to be. To be clear, the HDMI pass-through port was then and still is the best idea Microsoft has ever had in the living room, but most of the entertainment apps outside of that were utterly lacking.
The Xbox One is still missing a native app for PBS,  despite there being an app for the older Xbox 360 already available. Microsoft has also failed to deliver a podcasting app for the Xbox One and we're still waiting for the HBO Go app that Microsoft promised at launch a year ago.
It may not look like much but Internet Explorer on Xbox One is the best gift Microsoft ever gave  Xbox One buyers. Today, more and more entertainment providers are making video and audio available through their website in HTML 5. Internet Explorer on Xbox One supports HTML 5 and that makes it incredibly easy to communicate with services that don't have native apps. On my Motorola Moto X and iPhone 5s I use Pocket Casts to listen to shows. Pocket Casts has a new web app that works perfectly on the Xbox One. Listening to live radio stations and catching up on shows that aired last week on PBS.com works too. The best part is that in most cases Internet Explorer supports Kinect 2 voice controls in these situations. There's no support for flash. As such the trick doesn't work for HBO Go, unfortunately.
HDMI Pass-Through Is Your Friend
Originally, Microsoft set out to build a console that the whole family would have a need for. Facts don't lie, no matter how much gamers want to pretend they do. More people watch television and movies than play video games. When paired with a Kinect 2 sensor users can control their cable box directly through the Xbox One. In short, the Xbox One offers an integrated television experience for those that want it.
For those that don't want it the Live Television app and HDMI pass-through port on the Xbox One app comes in handy in a different way. It can act as a default input to anything that's plugged into it. Some people are using it to get to their Xbox 360.
I picked up a HDMI cable to pair with my smartphone. This allows me to watch videos from HBO Go and listen to music on Spotify through the Xbox One Live TV app. With the right equipment you can pass anything to the live television app.
The best part is that Microsoft also lets users snap the Live TV app. This makes it perfect for playing games and listening to music through Spotify and more.
Kinect Works on More Than Just Live Television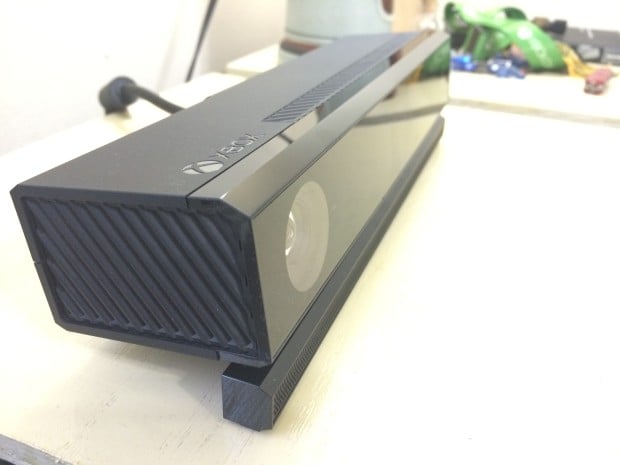 The Kinect 2 sensor receives no shortage of hate these days. On some level, it's understandable. Microsoft sort of forced the sensor on users who may not have wanted it or at least weren't comfortable with a $499 price tag.
As a person who owns two Kinect 2 sensors, I'm happy to have made the investment in them for reasons that both involve entertainment and gaming. There are a few games that I like to play with friends and family, but the Kinect 2 sensor's ability to communicate with cable boxes always comes in handy.
Earlier I mentioned that Internet Explorer allows users to control playback with voice commands thanks to the Kinect 2 sensor. What many don't realize is that they can also control playback for things like Comcast's On Demand video service. It's something I've begun to appreciate only in the last two weeks as I settled down to watch reruns of a few PBS documentaries.
These small things have helped my experience with the Xbox One greatly. I no longer see it as just this gaming console that happens to do other things. It's also as an infinitely powerful computer that's sitting in my living room and office.
Read: Xbox One Review – My Experience Six Months Later
The Xbox One is available now for $399 without a Kinect 2 sensor or $499 with a Kinect 2 sensor. Users who purchase the device without the Kinect 2 sensor today can add it separately for $149.99 down the road.

This article may contain affiliate links. Click here for more details.