37 Forza 6 Cars to Get Excited For
Fresh off gameplay reveals and trailers at its E3 2015 Media Briefing, Microsoft is finally opening up about what users can expect on Forza 6 release day. This new information includes some very, very detailed information about some Forza 6 cars coming players way this fall.
Microsoft revealed the first extensive list of Forza 6 cars this week in a blog post on Xbox Wire. Turn 10 Studios, the internal video game development team in charge of creating Forza 6 goes into extensive provides a detailed loo at many of the game's most high-profile vehicles. Others are included in a bulleted list so that longtime lovers of specific cards can find their favorites easily.
Among the Forza 6 cars on their way are ten FIA Formula E vehicles. Turn 10 says that Forza 6 will have every car used in the series. To put that into perspective, this will be the first time all of them have made it into a single console game, according to tis week's post. Formula E cars are unlike other Forza 6 cars in that they rely on electric power instead of the combustion engines that dominate the game today. Driving Formula E cars in the game should feel significantly different since cars are tuned in the game to real life factors. For example, Formula E Forza 6 cars accelerate differently, giving players something new to experiment with for this release.
Besides revealing that the Forza 6 cars roster will include Formula E vehicles, Turn 10 also revealed a random smattering of classic vehicles car lovers will enjoy. That roster includes the 2002 Ferrari Enzo Ferrari, 1965 Shelby Cobra 427 S/C, 1985 Toyota Sprinter Trueno GT Apex, 1963 Volkswagen Beetle, 1975 Fiat X1/9, 2015 Lexus RC F, 1988 Lamborghini Jalpa, 1969 Dodge Charger R/T, 2012 Lotus Exige S, 1994 Mazda MX-5 Miata, 2012 Mercedes-Benz SLK55 AMG, 1998 Subaru Impreza 22B STi, 1997 BMW M3, 1969 Nissan Fairlady Z 432, 2014 Maserati Ghibli S, 2013 Audi RS 4 Avant, 1949 Mercury Coupe, 1994 Honda Prelude Si, 1991 Honda CR-X SiR, 1971 Plymouth GTX 426 HEMI, 1970 AMC Rebel "The Machine", 2011 Bugatti Veyron Super Sport, 1967 Chevrolet Corvette Stingray 427, 2009 MINI John Cooper Works, 2005 TVR Sagaris, 2010 Renault Megane RS 250, 2003 Volkswagen Golf R32, 1995 Volkswagen Corrado VR6, 2002 Pontiac Firebird Trans Am Ram Air, 1983 GMC Vandura G-1500.
Forza 6 Cars Coming in Pre-Orders
Forza 6 being given as specific pre-order bonuses at stores include the 2015 Dodge Team Forza Challenger SRT Hellcat, 2015 Subaru Team Forza WRX STI, 2015 Audi Team Forza TTS Coupé, 2015 BMW Team Forza M4 Coupe and the 2015 Ford Team Forza Mustang GT. Microsoft will handle out the 2016 Team Forza Mazda MX-5 to anyone who pre-orders a copy of the game directly from its Xbox Store.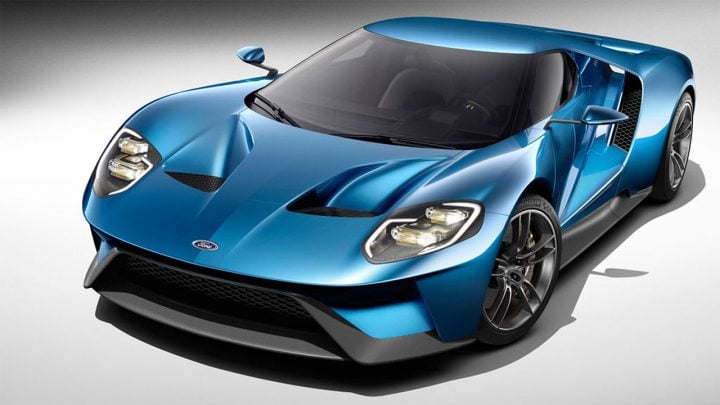 Forza 6 Cars Coming in The Ten Year Car Pack
A special Ten Year Car Pack is coming with the 2013 Audi Team Forza R8 Coupé V10 plus 5.2 FSI Quattro, 2013 SRT Team Forza Viper GTS, 2008 Aston Martin Team Forza DBS, 2003 Nissan Team Forza Fairlady Z, 2014 Lamborghini Team Forza Huracán LP 610-4, 2009 Ferrari Team Forza 458 Italia, 2012 BMW Team Forza M5, 2005 Honda NSX-R, 2013 Audi Team Forza RS 7 Sportback and the 2013 McLaren Team Forza P1.
Forza 6 Cars Coming in The VIP Car Pack
The VIP Car Pack will unlock the 2013 Lamborghini Veneno, 2013 Ferrari 458 Speciale, 1997 McLaren F1 GT, 2012 Aston Martin V12 Zagato and the 2016 Ford Shelby GT350R.
Microsoft plans on handing out additional cars as players reach each of the game's eight different tiers. Players of different games in the series will unlock specific other cars in the game. For example, Forza 5 players get the 2013 Ford Shelby GT500 in Forza 6. A full break down of each and every announced game coming in the title so far is available here.
Read: Forza 6 Impressions
The Forza 6 release date is set for September 15th. It won't be coming to any other consoles but Microsoft's own Xbox One. Besides new cars, Forza 6 also includes new night driving and rain weather conditions. Microsoft hasn't yet posted pictures of all of these Forza 6 cars.

This article may contain affiliate links. Click here for more details.