3M Multi-Touch Display Demos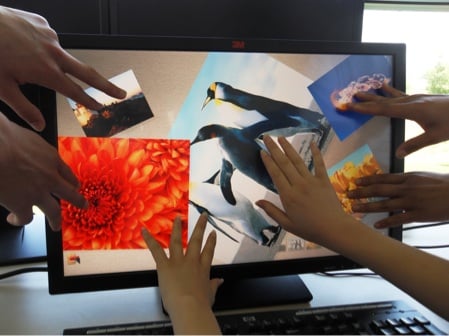 This morning I ran across an overview of 3M's multi-touch display, which is capable of recognizing up to 20 touch inputs simultaneously. 3M apparently has more than  150 patents relating to touch displays and from the looks of the video demos they have packed more than a few into the MicroTouch M2256PW.
At $1,549, you'll probably need a really good reason to order this, but it may be well worth it for vertical applications, such as those working in healthcare.  One of the 3M demo videos shows that the MicroTouch display can be used while wearing gloves.
The MicroTouch display has Windows 7 drivers, which means it'll work with all of your touch-enabled applications.