4 Best Golf Apps and Accessories for iPhone
The weather is finally warming up for folks on the east coast and in the midwest, and that means golf enthusiasts are dusting off their clubs and hitting the fairway. However, before you make your way out to the golf course, start your 2014 season the right way and check out some useful iPhone apps and accessories that will help you up your game.
Whether you're a golfer who's serious about improving your short game or just wanting to go out there and have a little fun with your friends, you can always use the technology available to you and use it your advantage, and one piece of technology that you always have on your person is your iPhone.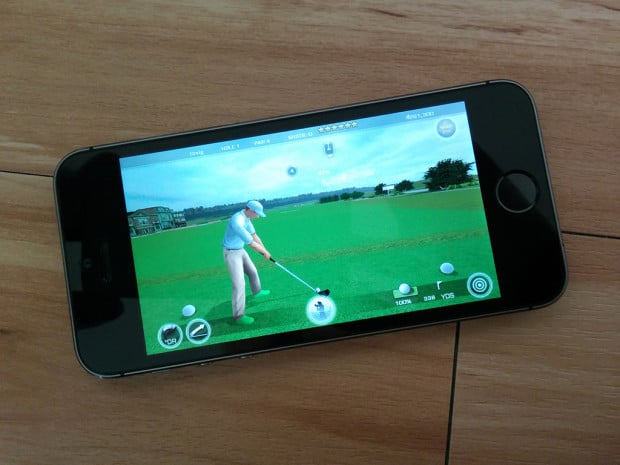 There are several apps that golfers can use to improve their swing, make their outings more enjoyable, or get some hints on what type of hole they're up against. Here are four golf apps and accessories that you should take a look at for your iPhone before you step up to the tee.
Swing by Swing
Swing by Swing is a GPS range finder and scorecard built into one app. The range finder provides the distance to center of green and shows every obstacle on the course. It can also provide wind speed and elevation. You can view a satellite photo of the hole you're on, and even zoom in and touch anywhere to get the distance to that point from where you're currently located.
You can also zoom in on the green and see the distances to the front, middle or back of the green. You can even track how far your drive went based on where the ball landed.

As for the golf scorecard, you can keep score for your entire group and even choose between different game types, like Stroke Play, Skins, Stableford, Match Play, Nassau and Syndicates.
Swing by Swing is a free download, but you can upgrade to Looper to get more advanced features and the ability to keep score on different types of shots.
GolfLogix
Like Swing by Swing, GolfLogix comes with a GPS range finder that can calculate distances on "any course in the world," and can figure out the distance to any point on the green based on where you're located. The GPS can also provide info and location of various hazards.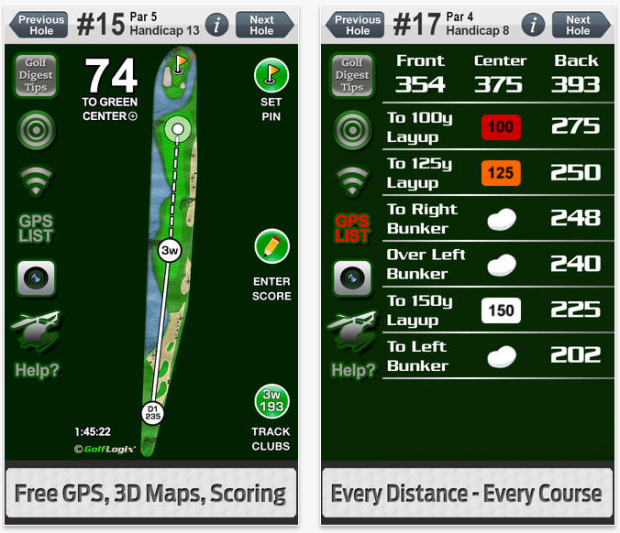 You can also get video flyovers of every hole on some golf courses, which can be helpful so that you know what kind of hole you're up against before you step up to the tee.
GolfLogix also provides four-player scoring, stats and handicap. However, what sets it apart from Swing by Swing is the access to "60+ years of Golf Digest archived lessons and videos" that users can take advantage of during some downtime. You also have access to MyGolfDigest showing personalized lessons and analysis of your game, as well as the latest golf news 24/7.
Zepp Golf Sensor
If you're wanting to take advantage of external sensors to help you with your swing, perhaps the Zepp Golf Sensor might be your cup of tea. The package includes a motion sensor that you mount to your glove, and it helps you analyze and improve your swing using the accompanying app.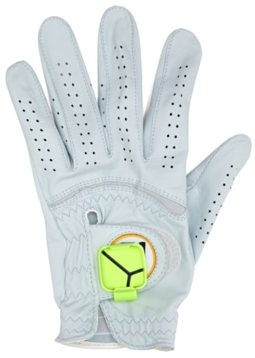 All you do is attach is the sensor to any golf glove (no special glove required) and you'll get instant feedback after your swing. You can even view your swing in 3D from any angle on your iPhone.
The sensor tracks various aspects of your swing, including club head speed, swing plane, hand path, tempo, backswing position, and hip rotation, so you'll get massive amounts of data for every swing you take.
Game Golf Digital Tracking System
If you want to track everything you do on the golf course, the Game Golf Digital Tracking System might be what you're looking for. The system comes with a tracker that you wear and tracker tags that you attach to your golf clubs. Along with an iPhone app to record everything, Game Golf captures and displays your game "in a dynamic interface with stats, trends, and information you can actually use."
The system calculates a variety of statistics including club distance, fairway hits, greens in regulation, and putts per hole. The app can even show you a visual presentation of a golf round and shows you where you did well and where you can improve.
The tags use NFC technology to capture the time and club information associated with each shot. The system comes with 18 tags, which is most likely more than enough to put a tag on every golf club you own.

As an Amazon Associate I earn from qualifying purchases.