4 Best iOS 7 Cydia Tweaks for iPhone 5s Touch ID
The official iOS 7 jailbreak has been available for a while now, and we've been using that time to play around with pretty much every iOS 7 Cydia tweak imaginable to see which ones are worth your time and which ones aren't.
We've already discussed a handful of iOS 7 Cydia tweaks that dramatically improve the iOS 7 experience, but we thought it might be a good idea to single out some jailbreak apps and tweaks specifically made for the iPhone 5s's Touch ID fingerprint sensor.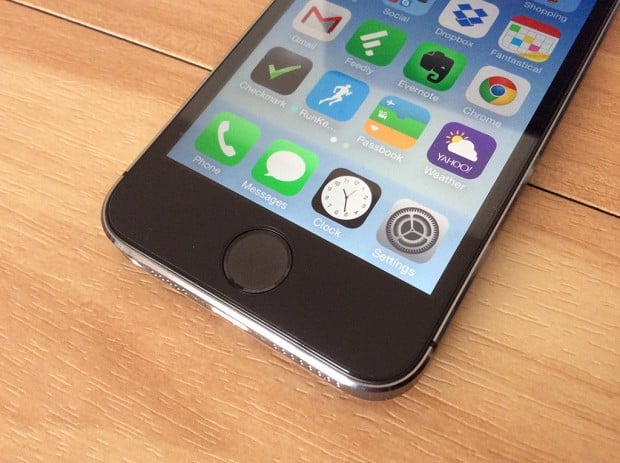 We checked out most of the jailbreak tweaks that add improvements and capabilities to Touch ID and there were more than we thought, most of which are copy-cats of each other that merely do the same thing, so we decided to narrow it down to the four best, and here they are.
Virtual Home
The first iOS 7 Cydia tweak to take advantage of the Touch ID fingerprint sensor is called Virtual Home, and the idea behind it is to save some of the stress load that you would normally put on the iPhone's Home button — clicking it dozens of times per day, or even more.
Instead, with Virtual Home, you can simulate a Home button press by just tapping on the Home button using the Touch ID fingerprint sensor. Tapping the Home button once will take users back to the home screen, while tapping and holding it will launch the multitasking tray/app switcher.
Unfortunately, it's not possible to activate Siri with Virtual Home, but we wouldn't be surprised if the developers found a workaround for this in the near future. (Update: Actually, it is possible. A reader says that you can set either "Tap and Hold" or "Double Tap" to multitask, sleep, do nothing (new option), and Siri.)
BioLockdown
Previously, we mentioned a jailbreak tweak called BioProtect, which allows you to password-protect certain apps using your fingerprint so that you can only access them by scanning your finger using the Touch ID home button, but a new jailbreak tweak called BioLockdown is cheaper and offers more features and settings to play around with than BioProtect.
Not only can you lock apps with a fingerprint, but you can also restrict certain settings and only enable them with the scan of your finger. For instance, if you don't want others disabling WiFi when they get a hold of your phone, you can set a fingerprint lock on that toggle to prevent others from disabling the WiFi, and the same goes for other toggles and even shutting down the device itself.
UnlockID
One of the niftiest Touch ID jailbreak tweak making the rounds is UnlockID, which allows users to unlock their Mac computer with their iPhone 5s.
UnlockID can also store website passwords and will automatically fill them in using your fingerprint whenever you visit a password-protected website in your browser of choice on your Mac.
Of course, you could just have your web browser remember your passwords for you, but if you're a bit paranoid about others getting on your computer and logging into your Facebook account, UnlockID can be the perfect companion to prevent such a thing from ever happening.
Touchy
While BioLockdown prevents you from opening apps without a fingerprint authorization, Touchy actually launches apps with a scan of the finger.
Furthermore, using Touch ID's abilities to detect specific fingers, Touchy can launch certain apps according to which finger you scan. For example, you can have the Facebook app open when you scan your index finger and have the Twitter app launch whenever you scan your pinky finger.
Unfortunately, Touchy only supports up to five assignments, which is one app to every finger for one hand. We'd like to see the ability for ten different app assignments, but we certainly can't complain with what we have now.

As an Amazon Associate I earn from qualifying purchases.