4 Best NBA 2K17 Deals & Ways to Save
There isn't much time left to fully enjoy the basketball game of yesteryear with all of your friends. In just a few weeks, video game developer 2K Games and its Visual Concepts studio will launch NBA 2K17 another increment in its hit basketball game franchise that spans over a decade. We know that NBA 2K17 will pack huge updates for MyPlayer and MyCareer. We've heard 2K Games boast about the game's enhanced engine working behind the scenes to stop penalizing the NBA's best. We've seen the upgraded courts. What we haven't seen is a spectacular amount of NBA 2K17 deals, and they're key to any franchise that on a yearly release cycle.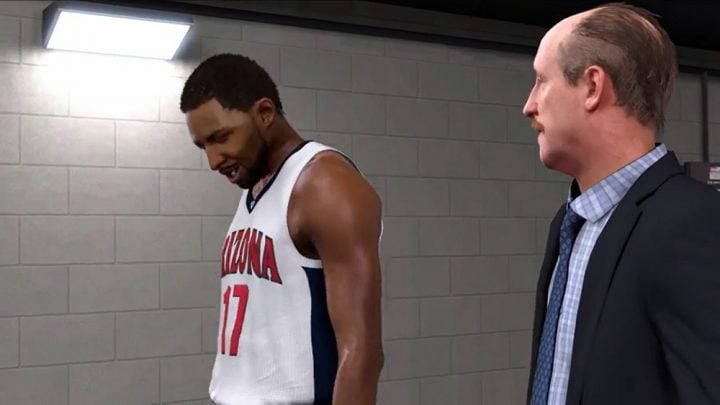 NBA 2K17 deals allow you to upgrade to the this year's title for cheaper than you would otherwise. Some retailers are offering big savings on the game, but only if you're willing to part with some of your current games. Other retailers are still trying to hang on to as many physical game buyers as possible by offering special discounts when you buy NBA 2K17 through their rewards programs.
Read: NBA 2K17 Release Date: Cover Athletes & More
Here are the best NBA 2K17 deals and a few tips on how to save ahead of the game's launch on Xbox One, PS4, PS3, PS4 and Windows PCs on September 20th.
NBA 2K17 Deals: $25 Gift Card from Dell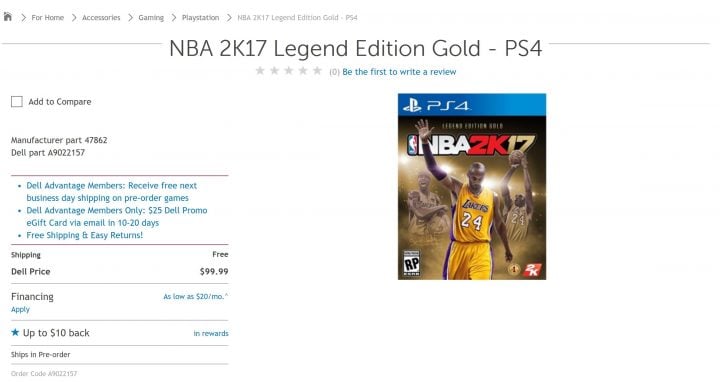 Dell has labored in the online gaming retailer shadows for a while now, sneakily offering some of the best deals around on new releases and fan favorites. Its NBA 2K17 deal is decent.
Anyone that has a Dell Advantage Membership gets a $25 gift code to use within the Dell Store after their game has arrived. That's on top of next-day shipping for the game. Joining the Dell Advantage program is absolutely free.
[ More on this NBA 2K17 Deal from Dell ]
NBA 2K17 Deals: 20% Bonus Trade-In Values from GameStop

Video game retailer GameStop is hoping that its customers will use the NBA 2K17 release as an opportunity to get rid of some of their old titles. The company is offering a 20% boost in trade-in values. That's as long as the value of whatever shoppers trade-in goes towards their purchase of NBA 2K17. Shoppers also get to take advantage of any boost in value that they would have normally gotten for having a PowerUp Rewards Pro membership. That's another 10% boost in trade-in value. A PowerUp Rewards Pro membership costs $14.99 a year.
The offer lasts until September 18th.
[ More on this NBA 2K17 Deal from GameStop ]
NBA 2K17 Deals: NBA 2K17 for $47.99 from Amazon
Amazon, also keen to keep those that buy physical copies of games from switching over to digital downloads, began offering discounts on new or recently released games not too long ago. This savings is tied to the company's Amazon Prime service.
Anyone with an Amazon Prime account can place their order for NBA 2K17 ahead of the game's launch and pay just $47.99. In addition to that, users that live in an area where Prime Now is available, but have yet to use the service can save an additional $10.
Amazon Prime costs $99.99 a year.
[ More on this NBA 2K17 Deal from Amazon ]
NBA 2K17 Deals: 20% Off & 10 Bonus for Trade-Ins
Finally, there's the discounts available through Games Club Unlocked, one of the oldest and best ways to save on new games. Anyone with a membership to Games Club Unlocked gets 20% off their new game purchases. Like the other membership deals, this isn't savings that's exclusive to NBA 2K17, Best Buy discounts all new game releases for Gamers Club Unlocked subscribers.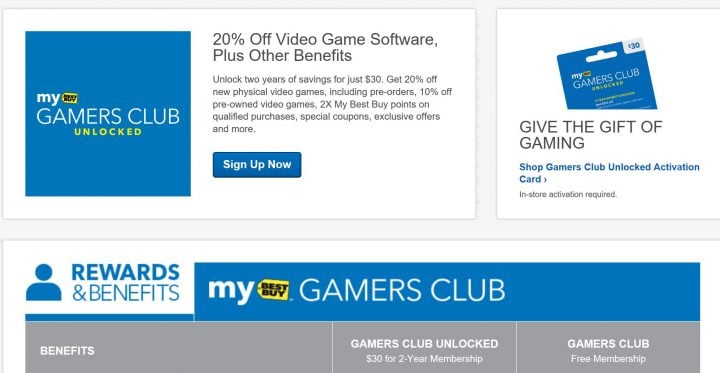 In addition to the immediate discount, Gamers Club Unlocked also boosts trade-in value on older games by 10%. As such, trading in NBA 2K16 will get you more savings. The only catch is that you need to live near a Best Buy store that handles game trade-ins. All of them don't.
Read: Is Gamers Club Unlocked Worth Buying?
Two years of Gamers Club Unlocked costs $30. That puts it at the same yearly price that GameStop charges for its PowerUp Rewards Pro program.
[ More on this NBA 2K17 Deal from Best Buy ]
With any luck we'll see more NBA 2K17 deals surface as we get closer to the game's release.
In the meantime, there's plenty for NBA 2K17 buyers to do ahead of launch. NBA 2K17 The Prelude isn't exactly a deal, but it might allow you to save some cash – especially if they haven't decided to purchase the game yet. The download will let Xbox One and PS4 users get a feel for the game's mechanics, player creation and career mode free. It arrives in the Xbox Store and PlayStation Store on September 9th. That's a week ahead of the Early Tip-Off Weekend release we were expecting.

As an Amazon Associate I earn from qualifying purchases.