4 Reasons to Buy an Xbox One S & 3 Reasons Not To
The Xbox One S that Microsoft announced at its briefing during the Electronic Entertainment Expo this week is an attempt by the company to deliver hardware more in tune with what its gamers and potential buyers want. The Xbox One S is smaller than its predecessor, while packing common sense hardware upgrades that we can only wish Microsoft had included with the original Xbox One.
Certainly, the Xbox One S wasn't an unexpected development. Microsoft's hardware plans leaked weeks ahead of E3 2016. The console is part of a larger hardware push across the board. The original Xbox One is cheaper and will offer a barebones option for anyone simply trying to save as much as they possibly can. The Xbox Scorpio is Microsoft's appeal to those that have to have all the best visuals and want a virtual reality headset.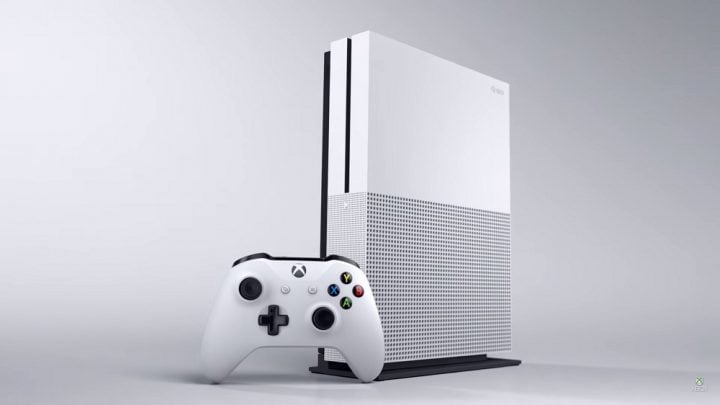 So where does this leave the Xbox One S in Microsoft's family of gaming devices? Should you actually buy an Xbox One S? That depends on what you're looking to get from your gaming experience and what the console offers.
Buy an Xbox One S: A Newer, Better Controller
The original Xbox One Wireless Controller wasn't bad. It just wasn't as good as what the PS4 offered. It lacked a headphone jack, forcing users to buy expensive adapters. The Xbox One controller that replaced the original does have a headphone jack. The Xbox One S offers a refined Xbox One Controller with textured grips on its rear and built-in support for Bluetooth 4.0. This means that users can enjoy the Xbox One S' included controller on their gaming PC without the ridiculously big and ugly Xbox One Wireless Adapter. Microsoft kept the headphone jack around too.
Buy an Xbox One S: You Can Get More Game Storage from the Xbox One S
The biggest storage size the original Xbox One comes in is 1TB. That's a lot of space for games, but some have said they need even more. To be clear, these aren't casual gamers, but gamers that have very, very large collections that they don't feel like redownloading.
The Xbox One has support for external hard drives, which helps with the storage problem, but large hard drives can be unsightly and add some more complexity to any gaming setup. The Xbox One S offers up to 2TB of internal storage, meaning gamers with large collections shouldn't need to delete their favorite titles every time they need to add another.
The 2TB Xbox One S launches this August for $399. It'll come in white.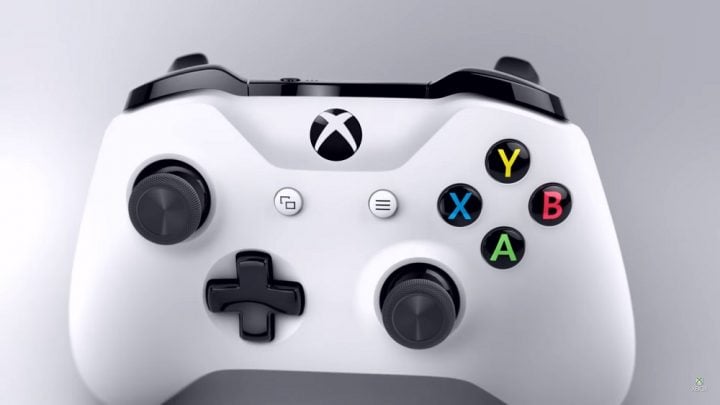 Buy an Xbox One S: You Have a Small Media Cabinet
Size matters; at least it does when you're an Xbox One owner. The original console looks like a VCR. Worse, it takes up a tremendous amount of space. On top of all that, it has an external power adapter that needs to be beside it or draped behind your entertainment setup.
The Xbox One S is 40% smaller than the console that it replaces. Even better, the power system is stored inside its body. There's no giant power adapter required. I'm not necessarily saying that you should upgrade to an Xbox One S because its comparatively tiny, just that if you're a buyer fresh to the platform, it's worth looking into.
Buy an Xbox One S: The Xbox One S Has Better Buttons
Another one of the reasons seasoned Xbox One owners are looking into upgrading to the Xbox One S is its buttons. Again, I wouldn't personally recommend spending extra money just for button placement and tactile feel, but these people have a point.
The Xbox One has a capacitive power button on its body. It looks cool and glows, there's not much else to really say about it. It does have some problems though. Gamers with pets and children find that the capacitive button is way too easy to trigger. The Xbox One's other main button, the Controller Sync button, is on the Xbox One S' front. As such, you don't have to feel around for it.
If the Xbox One's buttons are bothering you that much, at least the Xbox One S offers a fix.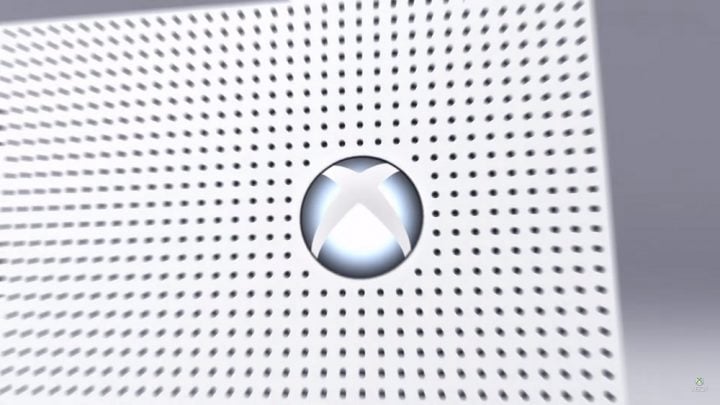 Wildcard: Slightly Better Looking Gaming & Video
The Xbox One S offers High Dynamic Range support; most people simply shorten the name to HDR. What HDR does for cameras, it does for games. The technology allows for a bigger difference in color than is possible on the Xbox One. Some elements of your games are darker, some lighter. Scalebound and Gears of War 4, two of Microsoft's most exciting upcoming game launches will support HDR technology.
Though certainly an upgrade, this is by no means a resolution upgrade. HDR enabled games will look better with the Xbox One S, but won't look so spectacularly better than what's offered on the original Xbox One. Also, the new consoles won't get games that the Xbox One doesn't have. I'm not sure whether HDR support is worth it on its own.
Perhaps if you're ready to also pick up a Netflix or Amazon subscription that supports 4K video, the upgrade is worth it. The Xbox One S does support 4K video streaming. Just remember you'll need a TV that supports the feature too.
Don't Buy an Xbox One S: You Already Have an Xbox One
There are valid reasons to not buy an Xbox One S. For Xbox One owners, I'm not sure the Xbox One S is a compelling enough upgrade.
Here me out; for all the new design and new features, you're not getting something that any upgrades that are huge in scope. 4K video streaming, while great, isn't a necessity for those that don't also have a 4K television set. Games that'll have HDR support for Xbox One S still work on the Xbox One you already own.
Even the new Xbox One Controller, arguably the most exciting feature of the Xbox One S, isn't specific to it. Microsoft says that it does plan to sell the Xbox One S on its own after the console launches. Also, spending $299 just to get a controller that you'll be able to purchase for a lot less separately doesn't make that much sense.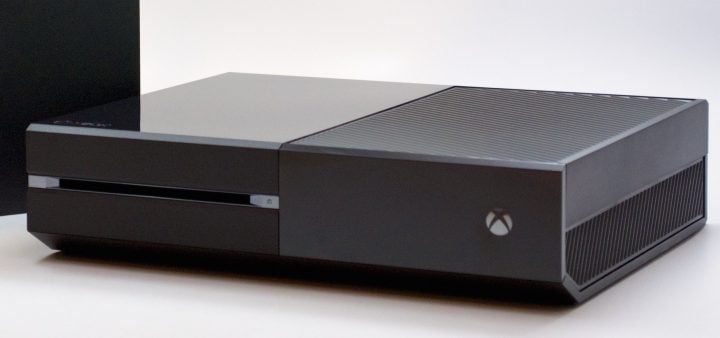 Don't Buy an Xbox One S: You're Trying to Save on the Cost of Buying an Xbox One
The new console will launch for as little as $299. That's cheap, sure, but not as cheap as the current console.
Thanks to a new Xbox One deal, the Xbox One is now just $279 in the United States. Microsoft is expecting to keep that deal alive until October, presumably, when it launches the 500GB and 1TB Xbox One S. That low price for the original console means that used and refurbished Xbox One consoles will get price drops too. A refurbished 1TB Xbox One console is now $239 at GameStop, for example. The refurbished 500GB Xbox One is $219.
Read: New Xbox One Price Cut Details
Regardless of what you decide, just know that the Xbox One ecosystem is better than it's ever been. There's a steady flow of new games and feature updates will return soon with the Windows 10 Anniversary Update for Xbox One.